3 simple reasons why BÄR
hiking boots are perfect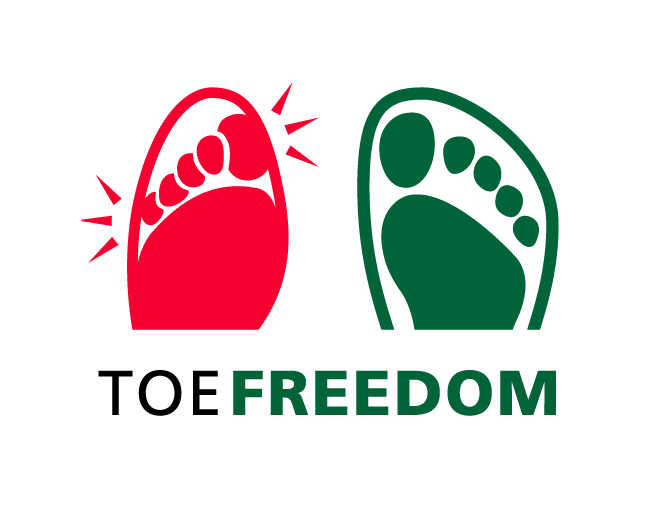 Why discover a completely new walking experience in BÄR shoes?
You experience 100 percent toe freedom
The shoe shape consistently follows your natural foot shape
Your body statics remain in balance thanks to safe walking and standing
Your joints are relieved - just like walking barefoot in the sand
Foot deformations are prevented, the feet can regenerate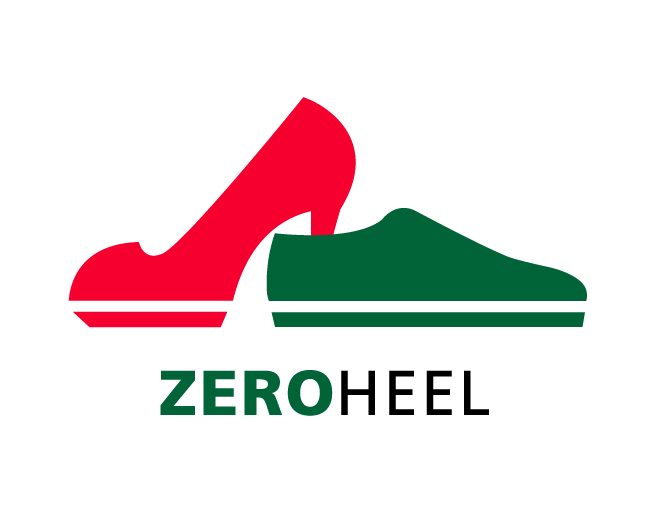 How do BÄR shoes support your natural barefoot walking feeling?
Heel and ball of the foot are on one level
The anatomical balance of the spine prevents postural damage
Intervertebral discs are relieved and joints are protected
From thin soles to strong cushioning, there is a suitable model for every foot type
Tension in the back, head and neck is relieved
Why do BÄR shoes promote the fun of walking and open up new freedom?
High-quality materials and designs guarantee maximum walking comfort
The anatomical rolling movement is soft and flowing
Blood circulation and healthy vein function are promoted
Muscles and tendons are dynamically trained
BÄR shoes provide the necessary support, stabilise and prevent twisted ankles
What makes our hiking boots so special?
In all areas BÄR is cooperating with the most marketleaders, professional, experienced and advanced suppliers to bring the final product to the top of the list regarding quality, sustainability and technology. Particularly in the high end requirements in the field of outdoor and hiking, BÄR collaborates with VIBRAM ® as market leader in soles for these technically challenging purpose. BÄRs innovative Firmoflex ® concept combined with the excellent engineering of hiking soles brings out the maximum customer satisfaction by functionality like uphill/downhill grip support, selfcleaning, longlasting compounds, nonslip, and biomechanic support. BÄR develops innovative products with Vibram for more than 14 years.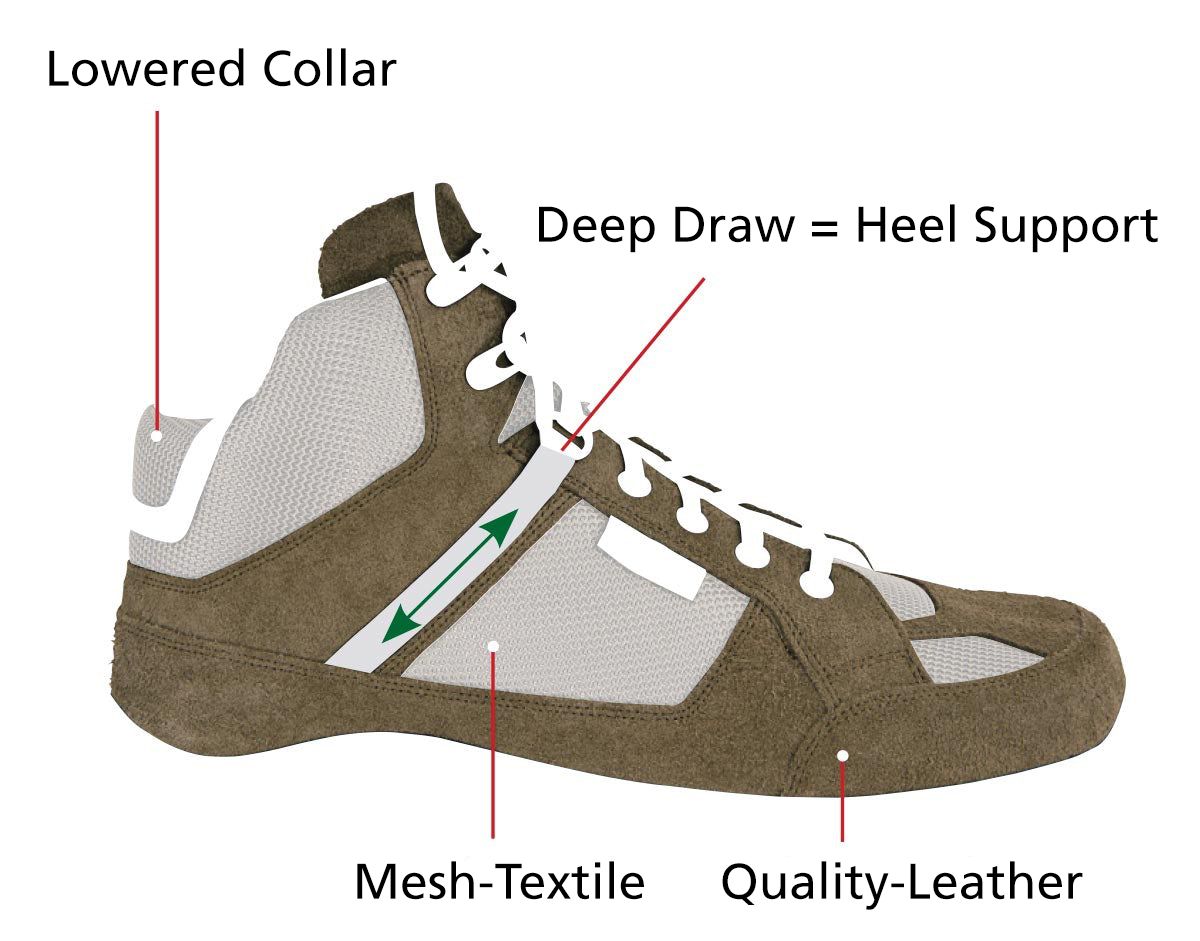 Upper
Tradition combined with innovation. Proven quality leather combined with functional lightweight mesh textile inserts for comfort, ventilation and durability. The lowered collar and low drawcord eyelet provide additional stability, heel support and cushioning without restricting freedom of movement - especially downhill.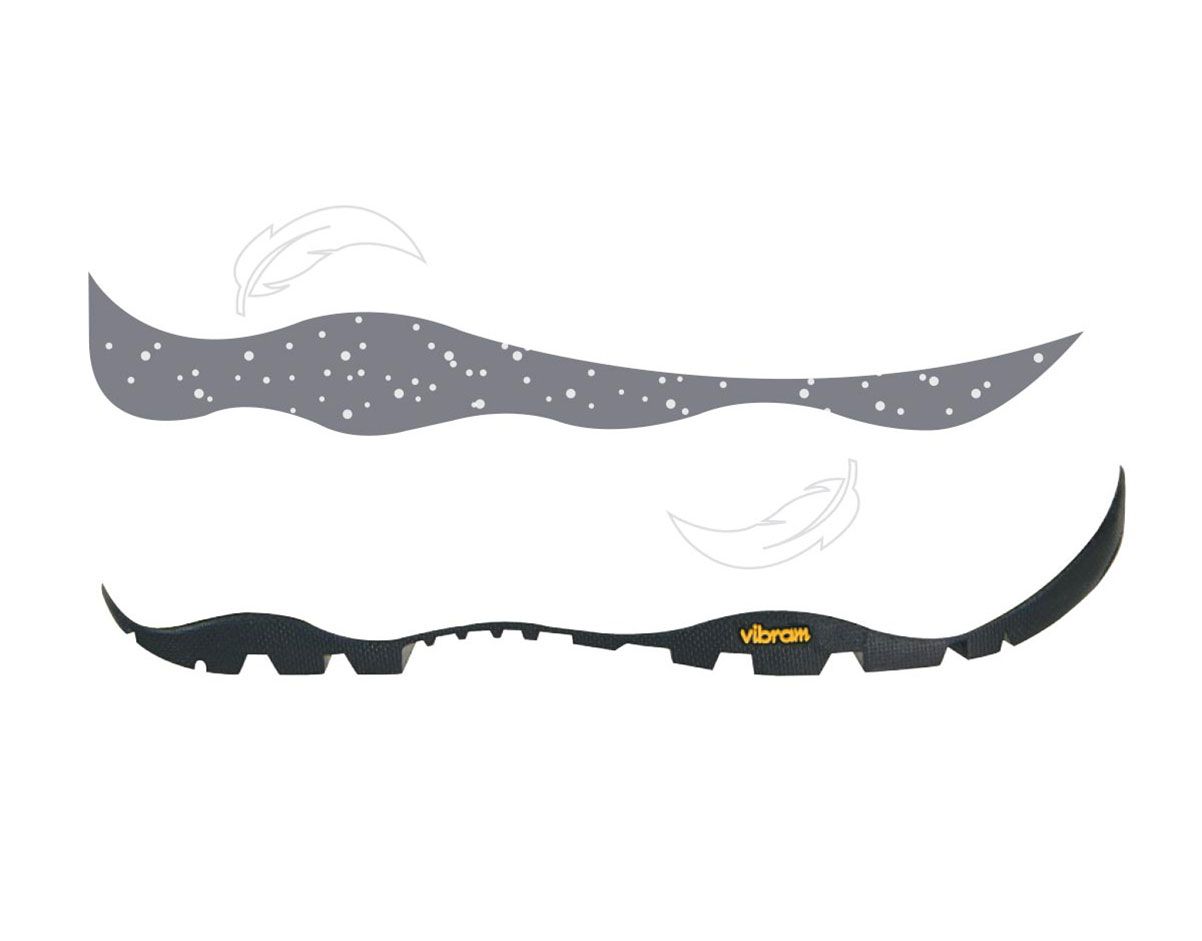 Cushioning
Durable cushioning without material fatigue - the special Vibram lightweight PU foam of the midsole.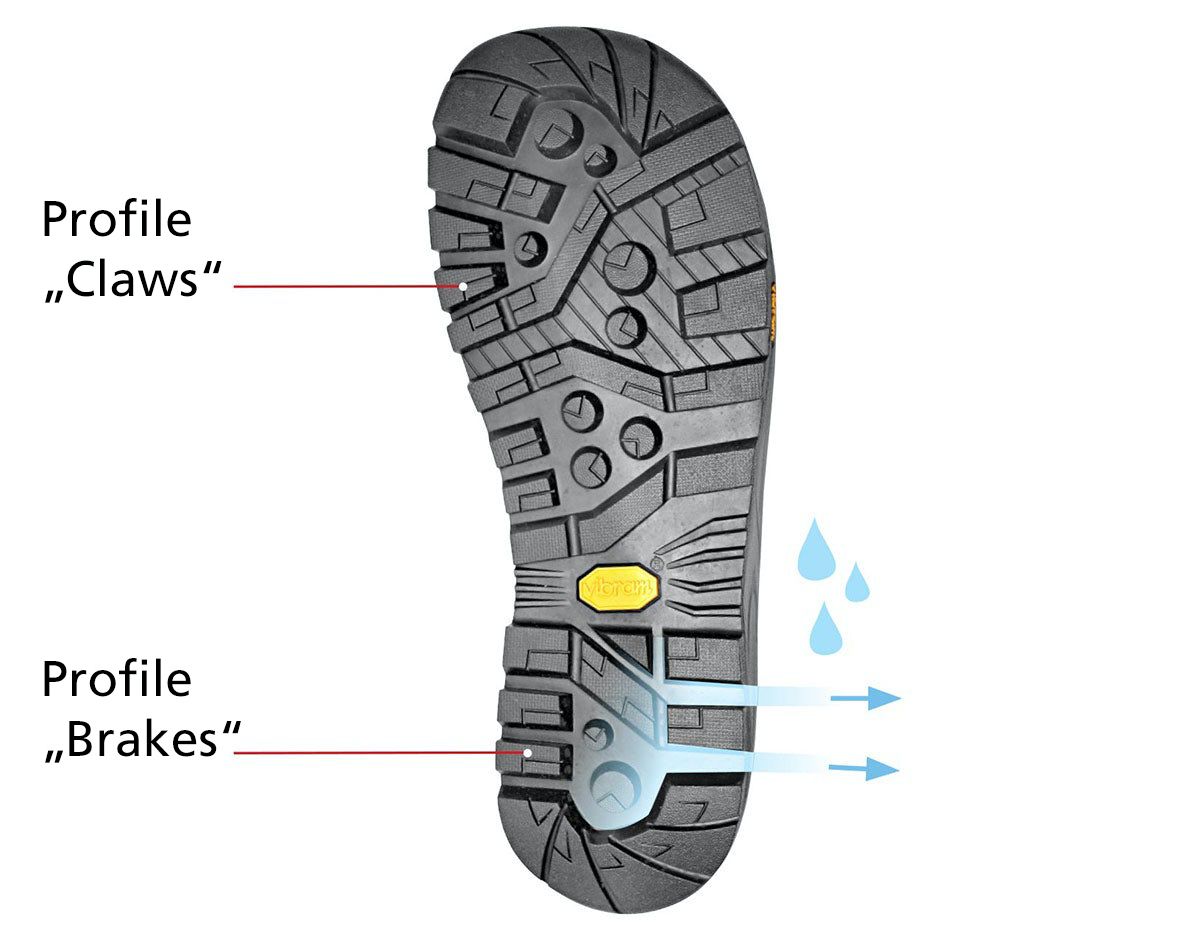 Outsole
When running uphill, the extra angled profiles at the front of the sole claw into the ground and support a power-saving ascent. When running downhill, the wedge profiles of the heel brake and provide stability. Optimally arranged profiles provide enough surface area for low abrasion, but excellent grip and - if it gets wet - water displacement.
The Bergkomfort hiking boot 2.0 has won the ISPO Award 2023!
With this award, the leading international sports platform ISPO honours the outstanding products and services of the industry.
The award means that the award winner is not only in the spotlight at the "OutDoor by ISPO" trade fair, but can also benefit from the international reach throughout the year. The ISPO Award offers not only media and retailers, but above all consumers an orientation aid and a basis for purchase decisions in a multi-layered market.
The expert jury was convinced by the following features:
Comfortable footbed and wide toe box.
Sustainable features of the product
High-quality manufacturing
Great foot climate
Patent-pending BÄR FIRMOFLEX® sole technology
Vibram® sole with plenty of grip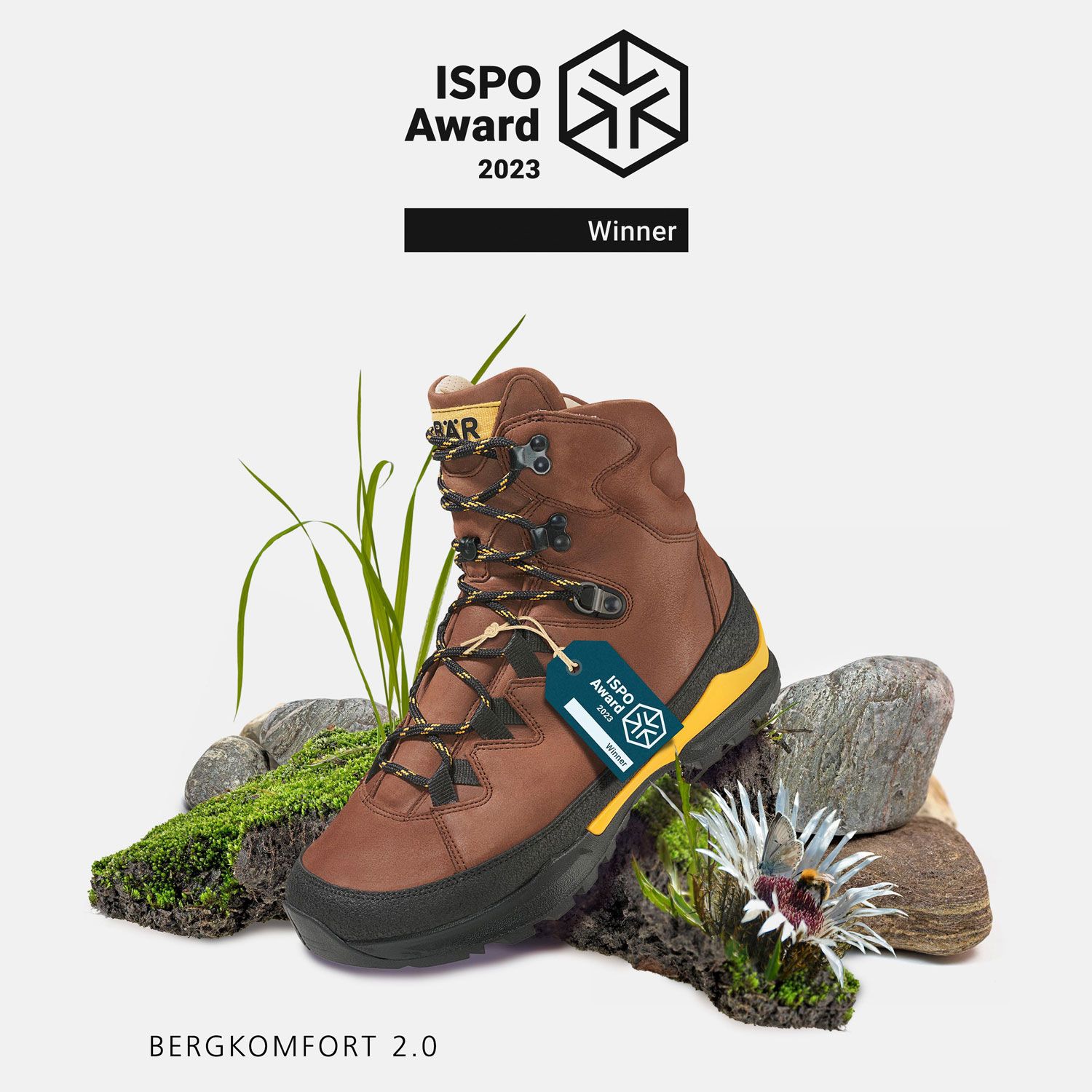 Not only we are convinced: our customers are too!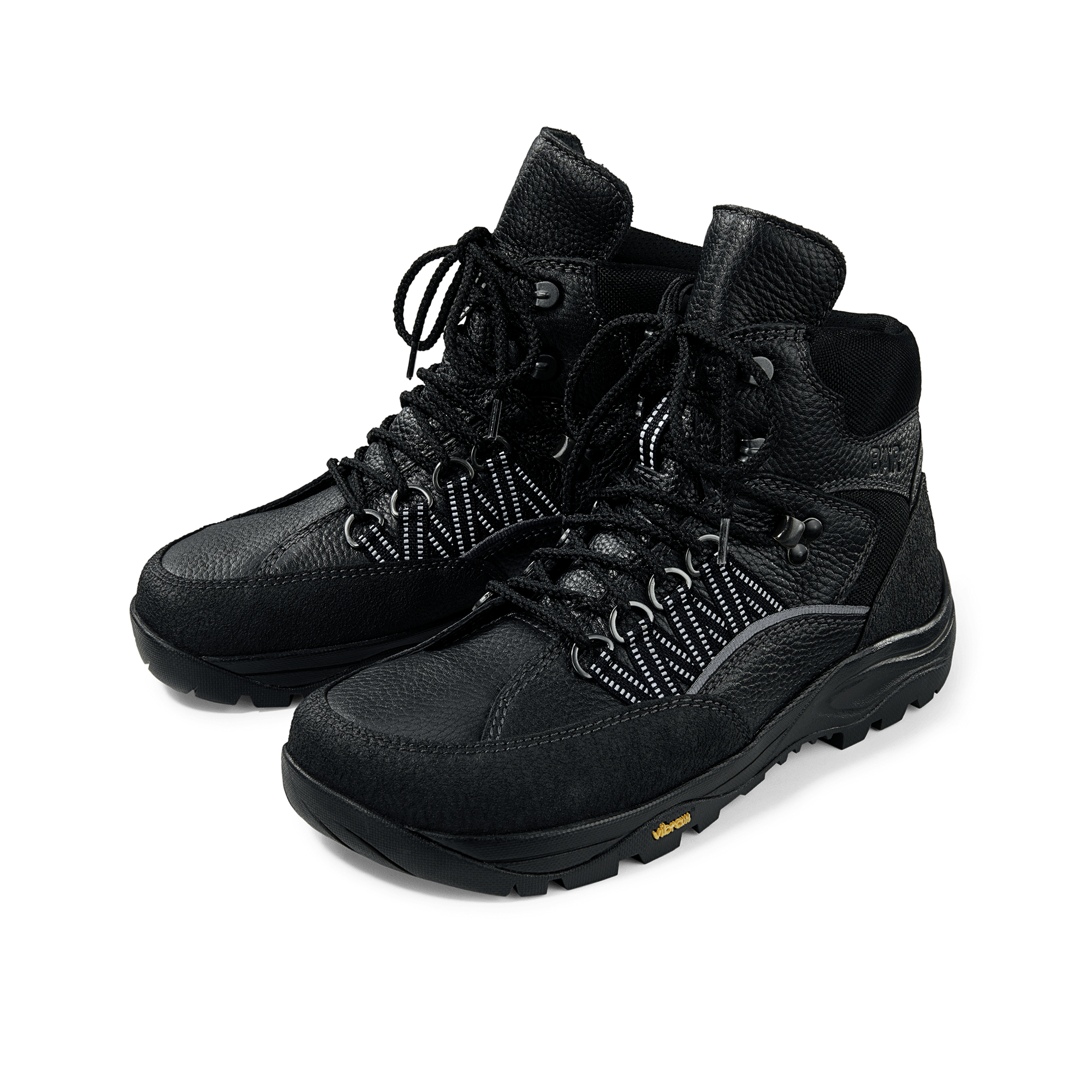 ✬✬✬✬✬
This year, after 15 years, new Trevisos were due. For 15 years, the old Treviso has kept its promise to Bär. For safe footing and ankle protection, there is nothing better for us.

ORDER NOW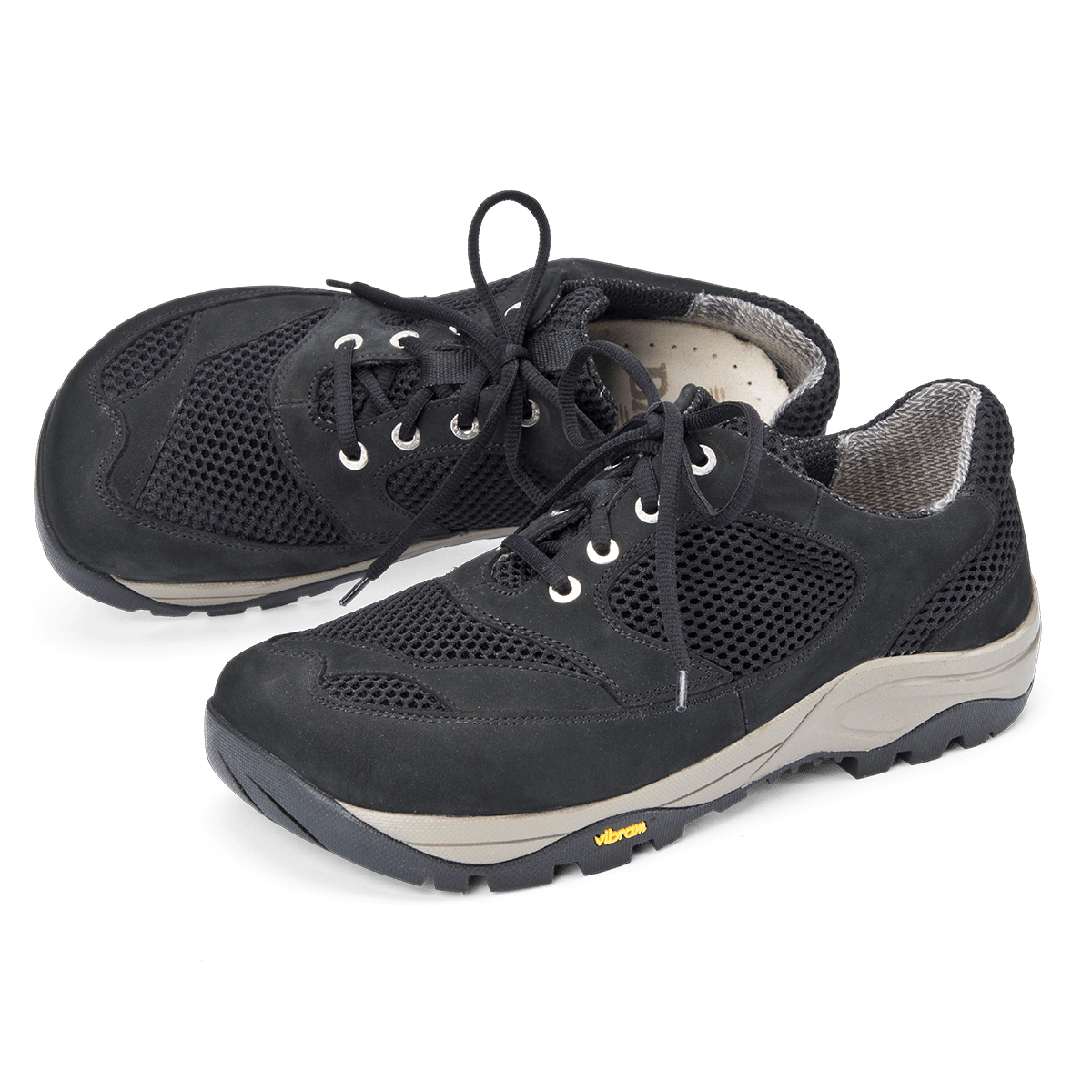 ✬✬✬✬✬
I have had back problems for a long time, which have improved considerably since i switched to bear (arnstein), hurts my wallet quite a bit, but is really recommendable.

ORDER NOW

✬✬✬✬✬
I love these shoes - they are comfortable, supportive, and fit my toes beautifully. The felt lining is lovely and soft and beautiful for winter walks. I love the design and the side-zip, makes them easy to get on and off. Good, supportive sole (not flexible like a barefoot shoe, more like a normal hiking boot). They're great. Thank you!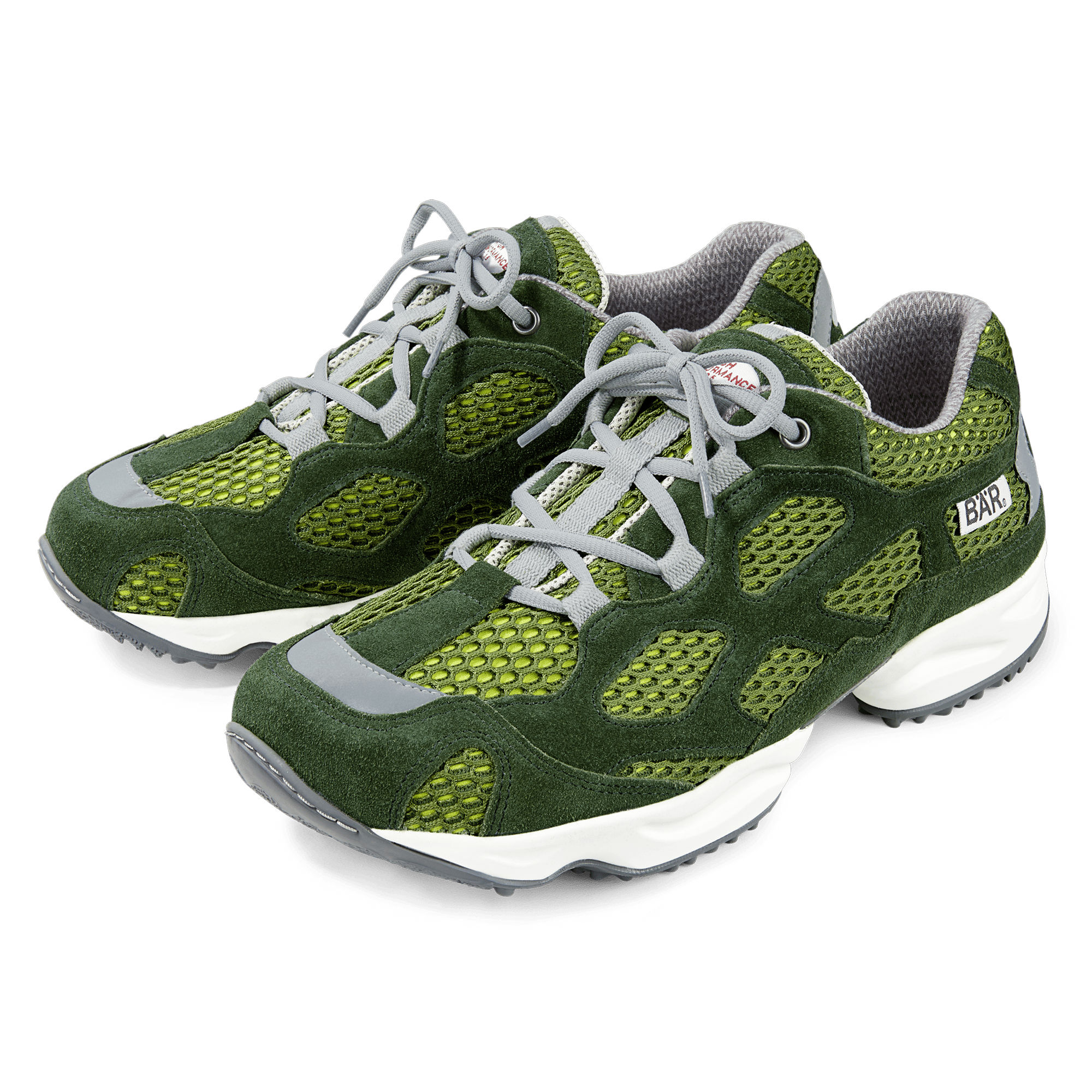 ✬✬✬✬✬
The price of the shoe (High Performance 2.5) is not exactly cheap, but the shoe easily makes up for this with its good quality and durability. These shoes are highly recommended!

ORDER NOW

Ramona and René known as the "berg.buddys" were on the road with our BERGKOMFORT hiking boots in Salzburger Land and in the Dolomites. These were extensively tested there. Through their passion for hiking, they have already gained a lot of experience and know exactly what makes a good hiking boot.
CONCLUSION RAMONA:
"With the hiking boots from BÄR, I noticed right from the first fitting: these shoes are different! When looking at the shoe from above, I immediately noticed the wide toe box. I was curious to see how this would feel on the mountain and I was not disappointed! I had the feeling that my feet could already move much more naturally during the hike in the area of the toes, almost like walking barefoot! Especially when taking off my shoes after our day on the mountain, I noticed that my toes were not "bruised" and swollen at all. I am thrilled and have the feeling my feet with these shoes really do something good! While my husband René also particularly raved about the good grip, I underlined several times how nice it is to finally have hiking boots in my favorite color!
For us women definitely also visually a real highlight!"
CONCLUSION RENE:

"I was particularly thrilled by the wide toe box. Initially unusual, but I would no longer want to live without this feeling of freedom. Despite the flexible sole, there was always enough cushioning and stiffness. Furthermore, I found the boot to be top processed, with many interesting solutions such as the deep draw hook. My conclusion is. Who is looking for an all-leather hiking boot and also wants to be more alpine sometimes on the road, is top served with BÄR "

Whether on high peaks or gentle cams, the feeling of being in the middle of nature is unlikely to ever become routine. In the midst of forests, high above the rest of the world and away from the hustle and bustle of the modern world, the fascination of hiking really begins to take effect. With every step you take, you can let this energy take effect on you and simply switch off. But what happens when your feet start to hurt, the first pressure points appear or your joints start to complain?
Thanks to shoes from BÄR, you can enjoy this experience in complete comfort. Freedom of movement, high-quality materials and attention to detail are just a few of the features that make Bär shoes so special. So put on your shoes and let's go.