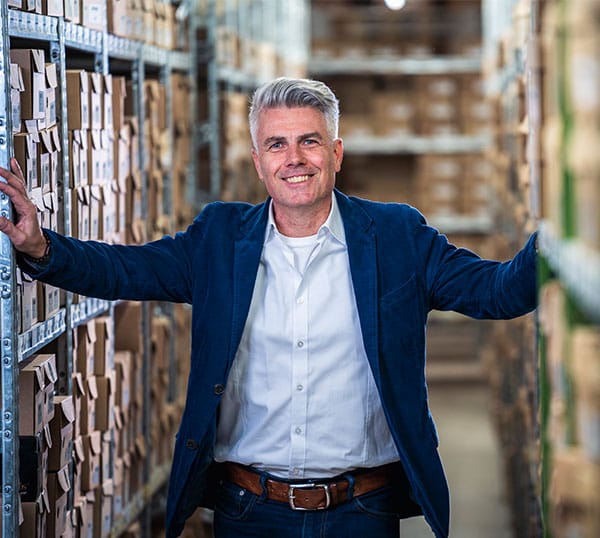 Being free - from foot to head
BÄR shoes have been synonymous with zest for life since 1982. They are day-to-day companions for confident, independent-minded people who live life their own way. Perfect footwear for men and women who value health, well-being and comfort – without compromising on contemporary design. For people who want to concentrate on the beautiful things in life.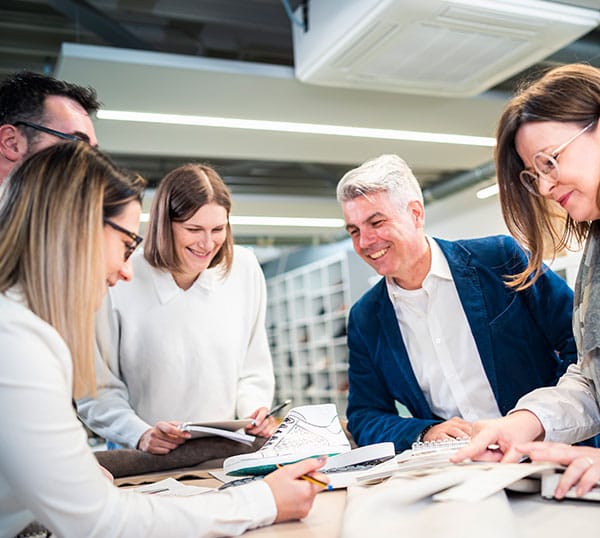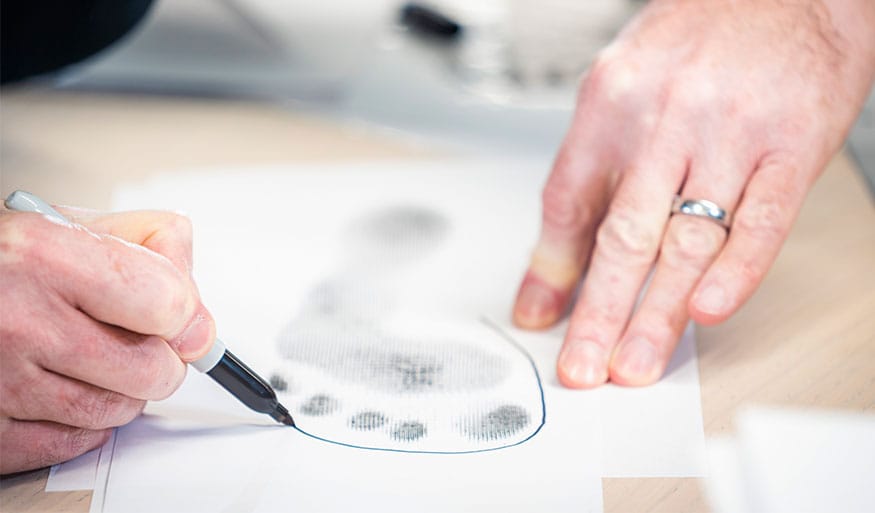 Unfortunately, our feet usually adapt to the shoes we wear, instead of our shoes adapting to our feet. By contrast, BÄR's philosophy follows the principle of walking naturally barefoot. Complete toefreedom, a minimal or no raised heel, and the greatest possible sole flexibility are key aspects. This enables feet to feel what it is like to move naturally in BÄR shoes.
Learn more about our shoes
The history of BÄR

Christian Bär couldn't find any shoes that allowed him to walk and stand painlessly. This prompted him to decide: "I'll make my own shoes then." With his wife Hilke, he established BÄR GmbH in the German town of Bietigheim-Bissingen in 1982, producing foot-shaped shoes offering a natural fit and carefree comfort when walking and running.
It all started 40 years ago when company founder Christian Bär was looking for a comfortable shoe for his often painful feet. Without further ado, he decided to found a company together with his wife Hilke and produce high-quality shoes that fit the natural shape of the foot - with 100% toe freedom!
Discover exciting moments of the company's history here.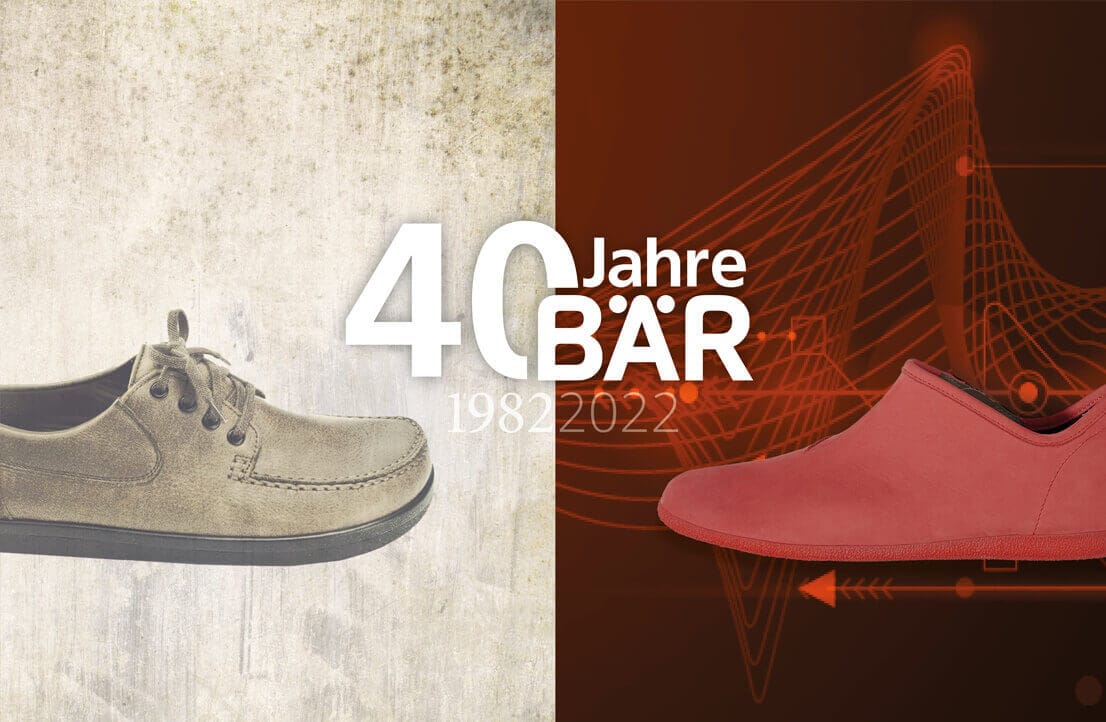 Within the footwear industry, this virtually revolutionary approach met with incomprehension. Sales partners proved hard to find. Christian Bär remained undeterred: "We'll sell our own shoes as well then." Now, BÄR footwear is available from more than 23 stores throughout Germany, the BÄR online shop and a catalogue.
Since 2013 the sons Christof and Sebastian Bär have been running the family business with innovative ideas and passion. "As a medium-sized company, we assume responsibility and work together with employees, branch operators, suppliers and customers in a sustainable, social and fair manner", emphasises Christof Bär. "At the same time, we continue to develop BÄR shoes for all the demands of daily use", adds Sebastian Bär.

This has resulted in the zippy young brand Joe Nimble joining the established BÄR portfolio. Both brands are built on the BÄR principle of uncompromising toefreedom.
Discover the diversity of BÄR and Joe Nimble:

Cushioned shoes support you especially when walking longer distances, on hard surfaces and they guarantee walking like on clouds. On the other hand, do you like to feel the contact with the ground like walking barefoot? Then train your foot muscles through our shoes with minimal sole. If you are wearing a shoe with little cushioning (or a lot of sensory) for the first time, you may need an acclimatization phase: start with 30 to 60 minutes per day and get your foot muscles used to the new strain.