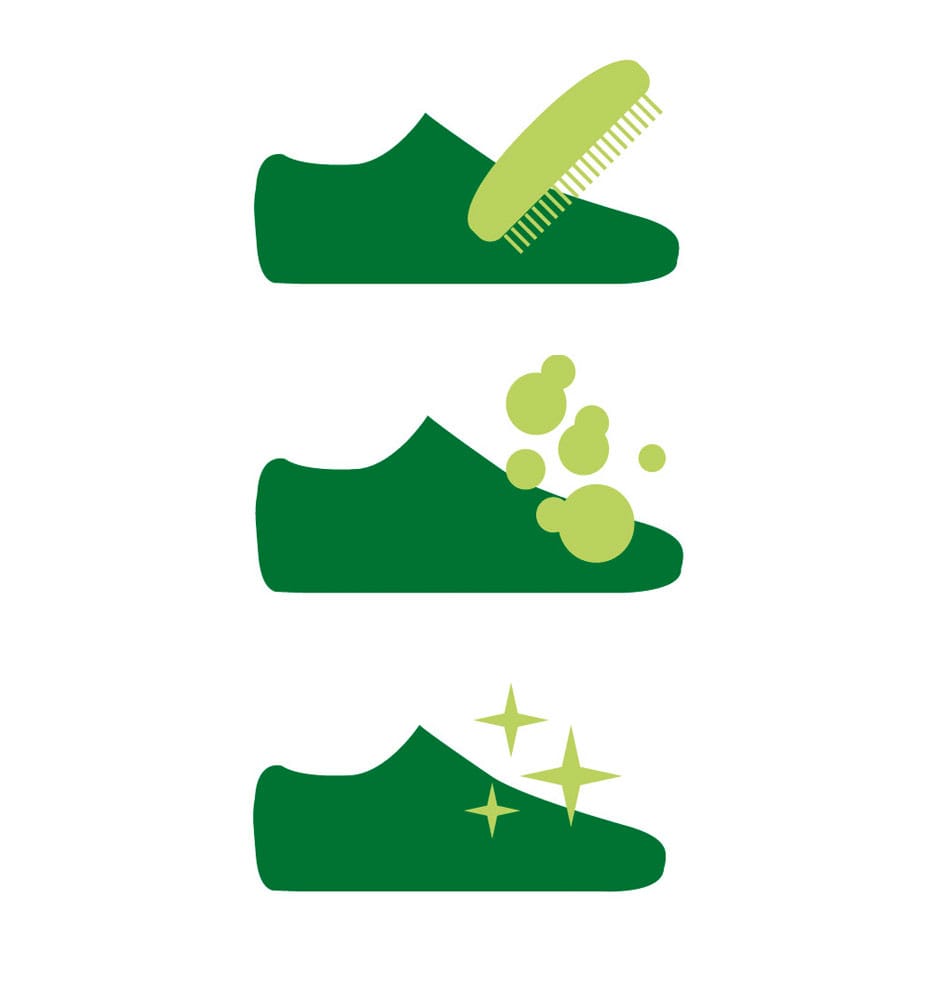 ①
To remove dirt, use a textile brush. This is easily done under lukewarm water and with the help of our mild 'Easy Care' cleaning and care foam. Clean the entire surface with water to prevent the formation of marks.
①
After cleaning your leather shoes, 'Trend-Care' now also helps you as a comprehensively applicable care product thanks to its gentle active ingredients, which is also suitable for all stretch, high-tech as well as synthetic materials, also in combination with leather.
It preserves the elasticity typical of the material and protects your shoe from hardening and material breakage.
②
Allow the wet-cleaned shoe to dry relaxed at room temperature - the use of a wooden shoe tree is of course also recommended for material-mix shoes - and then apply the spray.
Allow to soak in briefly and you're done.
③
The icing on the cake is again impregnation, which cares for and protects the quality of the shoes. In this case, we also recommend 'Power Protector'.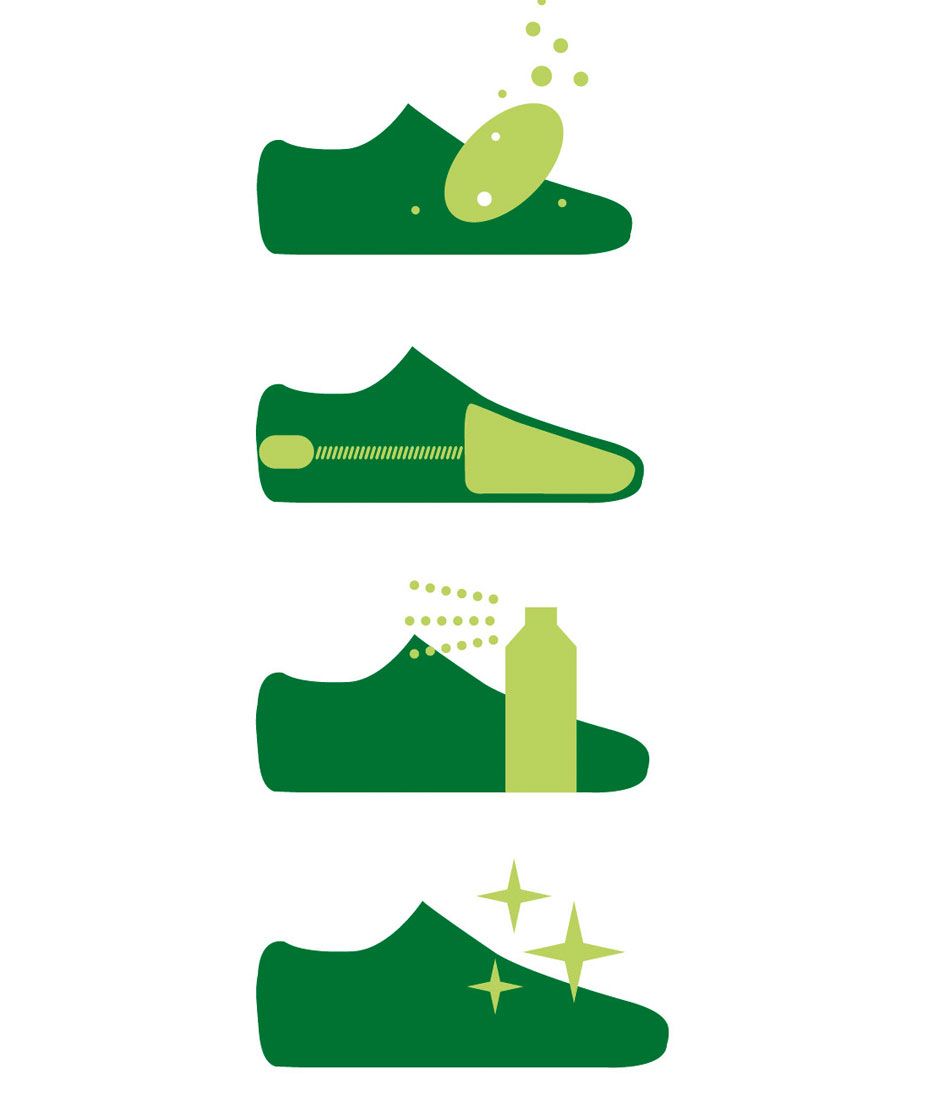 More material mix shoes from BÄR