Our stores
Our stores throughout Germany are islands of well-being in the hectic everyday life. Our qualified personnel will gladly take a lot of time for you. During the consultation we take into account your individual foot type as well as your personal preferences. Here you can discover your desired models in peace and quiet and experience and enjoy the uncompromising toe freedom to the full.

Open 24 hours for you - our online shop
Discover our product range in a relaxed manner at www.baer-schuhe.de and order online.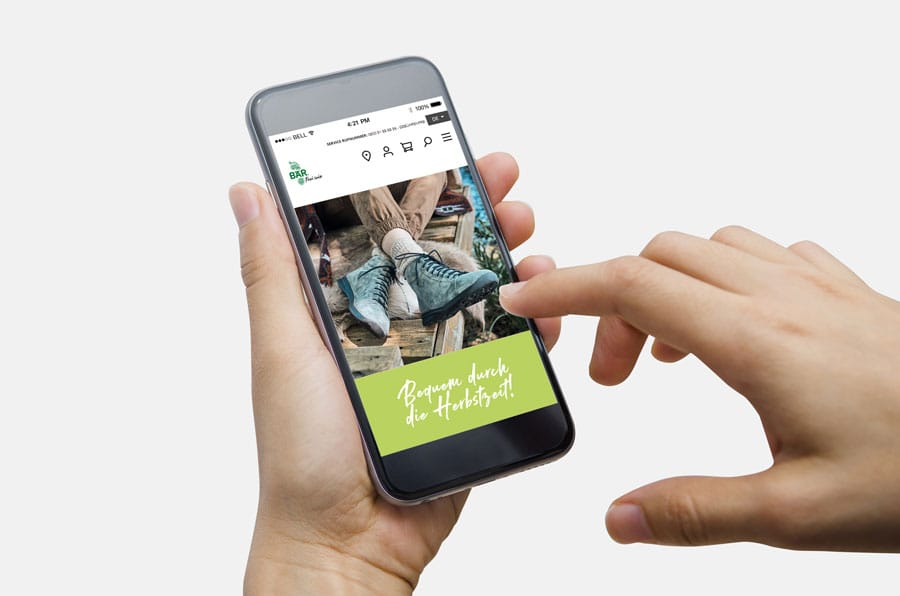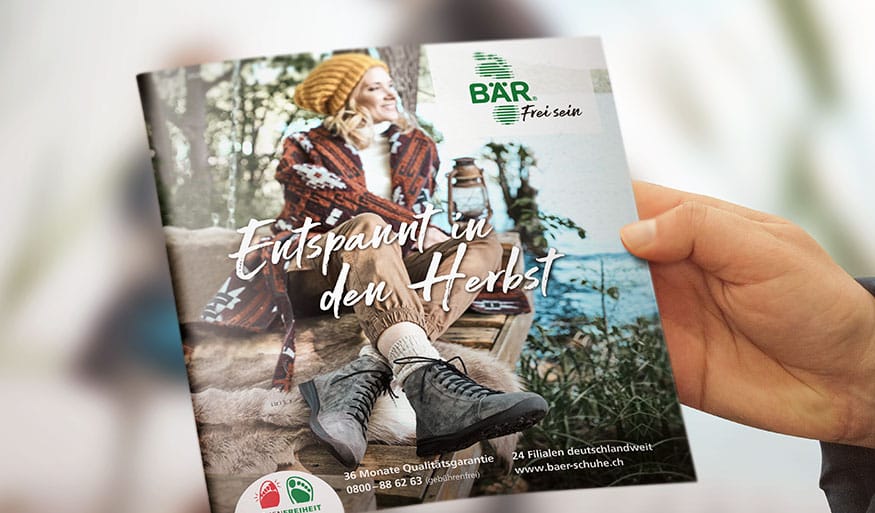 Outlet
In our outlet at our headquarters in Bietigheim-Bissingen you will find a large selection of comfortable BÄR shoes for men and women on 600 square metres of sales area, including discontinued models and 2nd choice pairs at a reduced price. A warm welcome.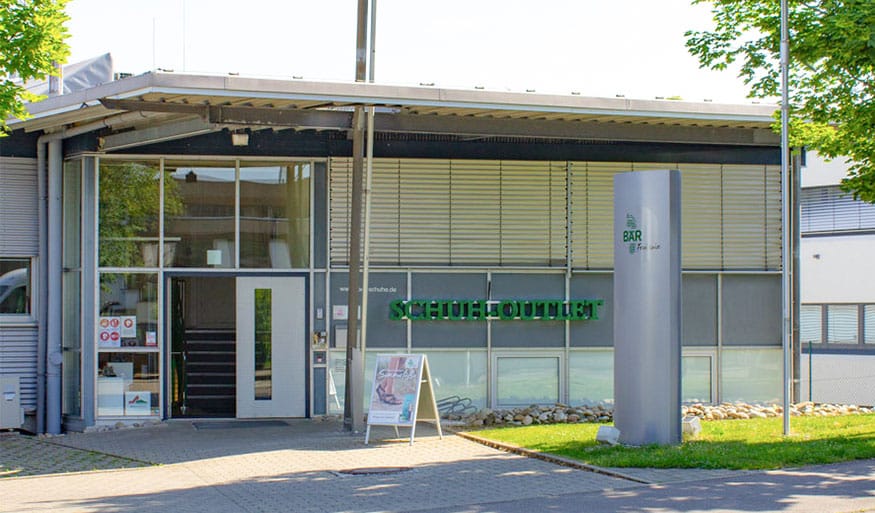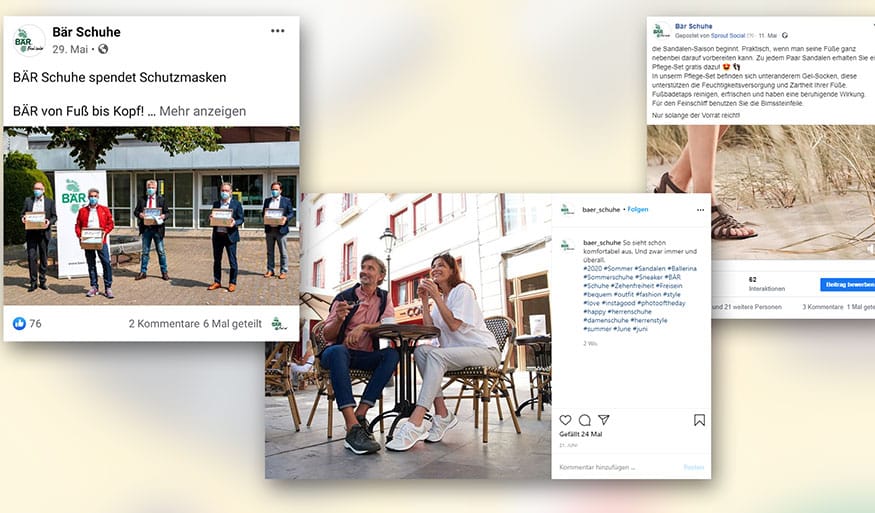 Social Media
Are you a real fan of our BÄR shoes and would you like to receive regular news? Then stay in touch with us via social media - Facebook, Instagram and Pinterest.

Instagram: @baer_schuhe
Facebook: @baershoes

Questions? Any suggestions? criticism?
The direct line to BÄR: Would you like to express praise, criticism or suggestions? Or do you need individual advice to find the right pair of BÄR shoes? Would you like to learn more about the BÄR world?

You can reach us free of charge by telephone: (+49 (0)7142 95 66 10) or by e-mail: [email protected]