Back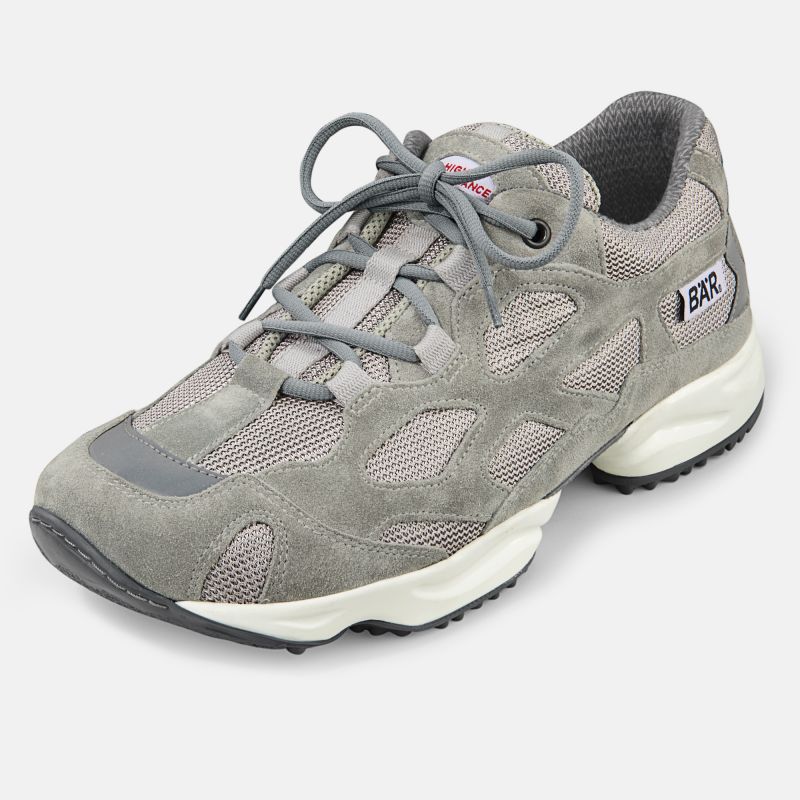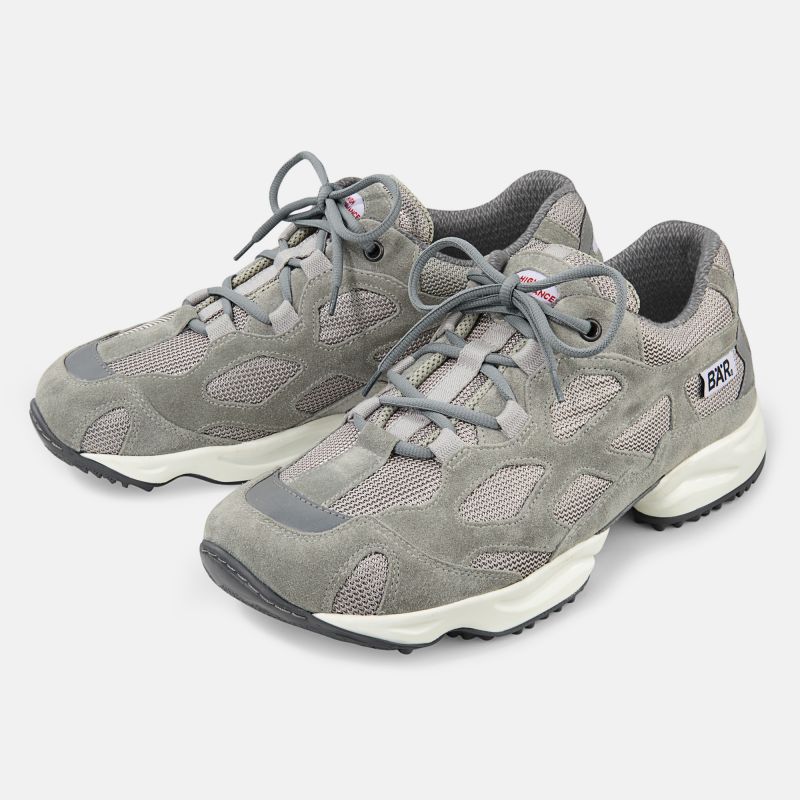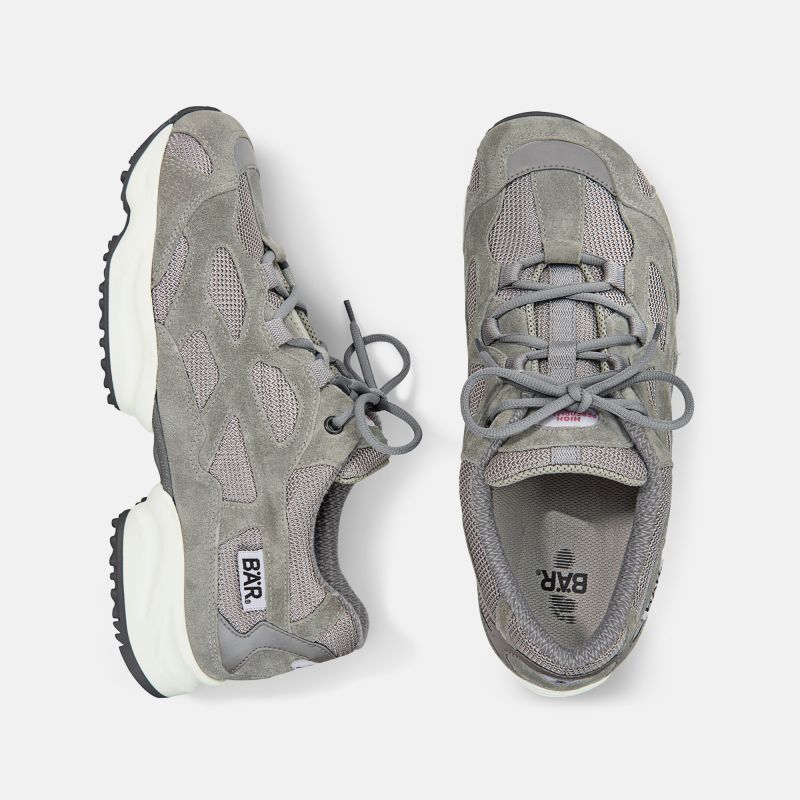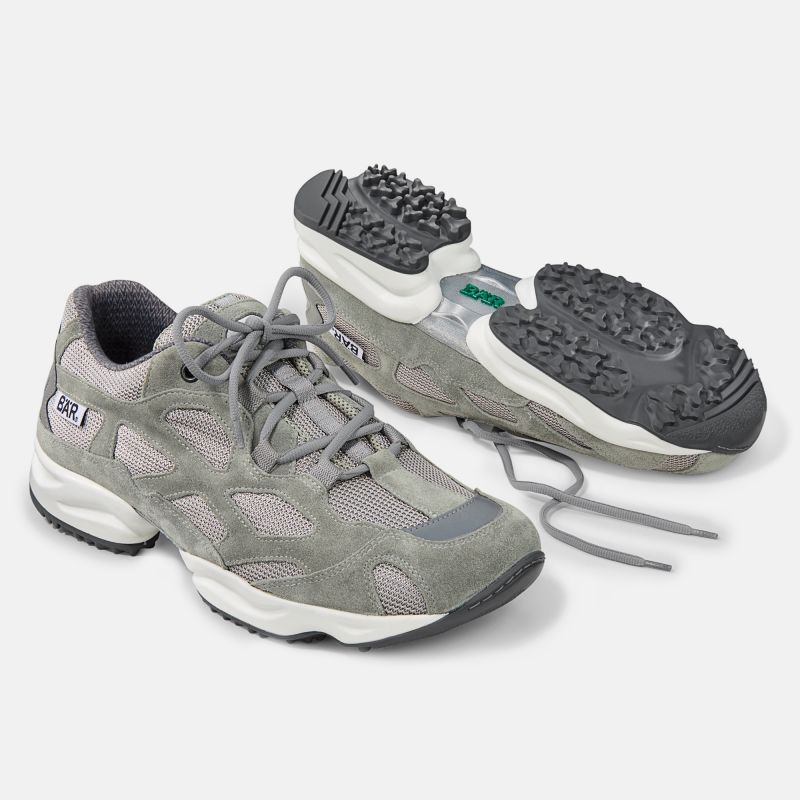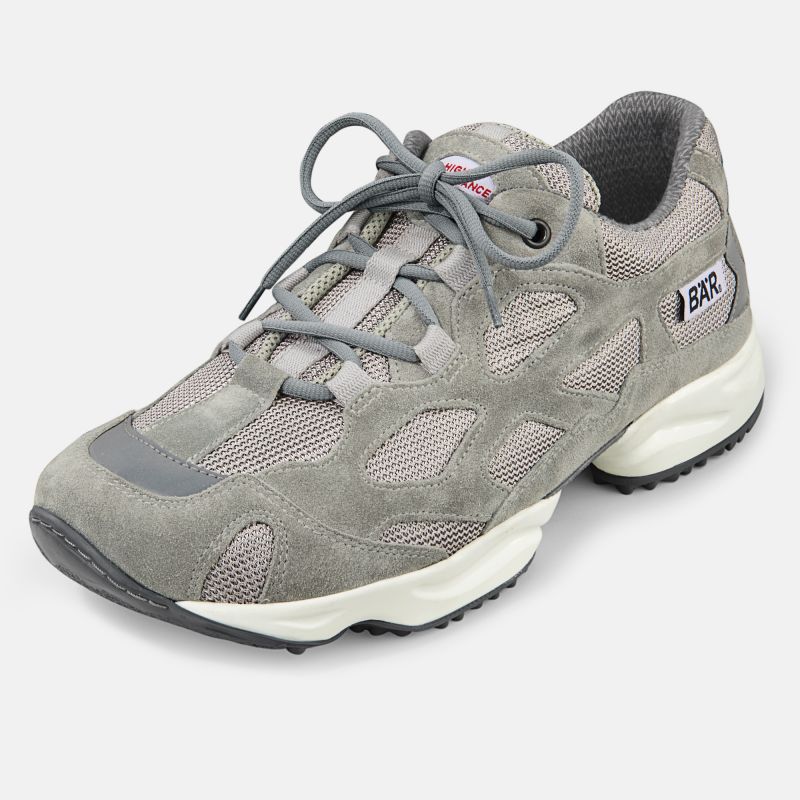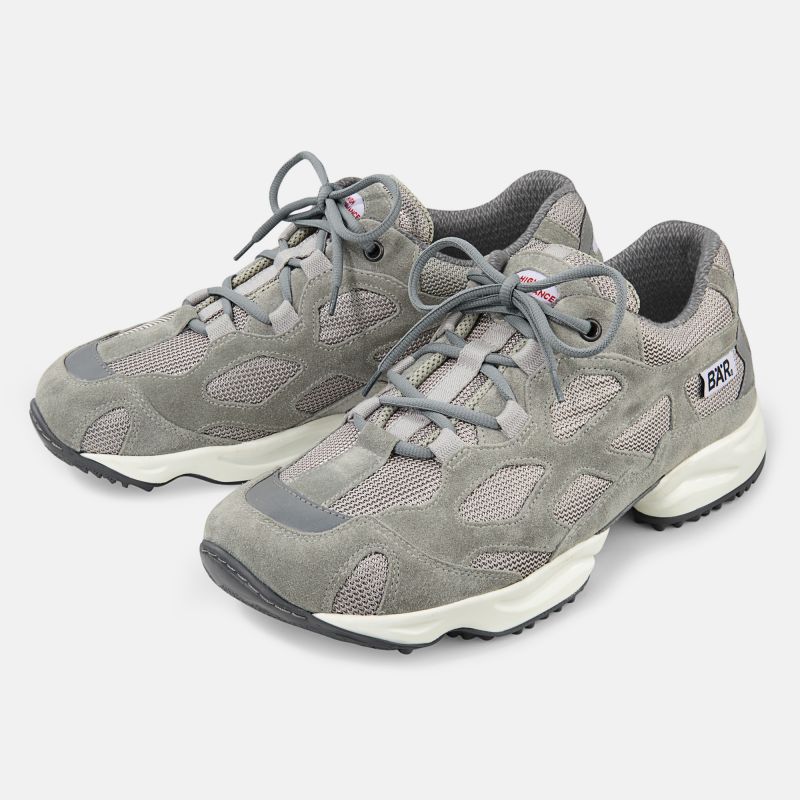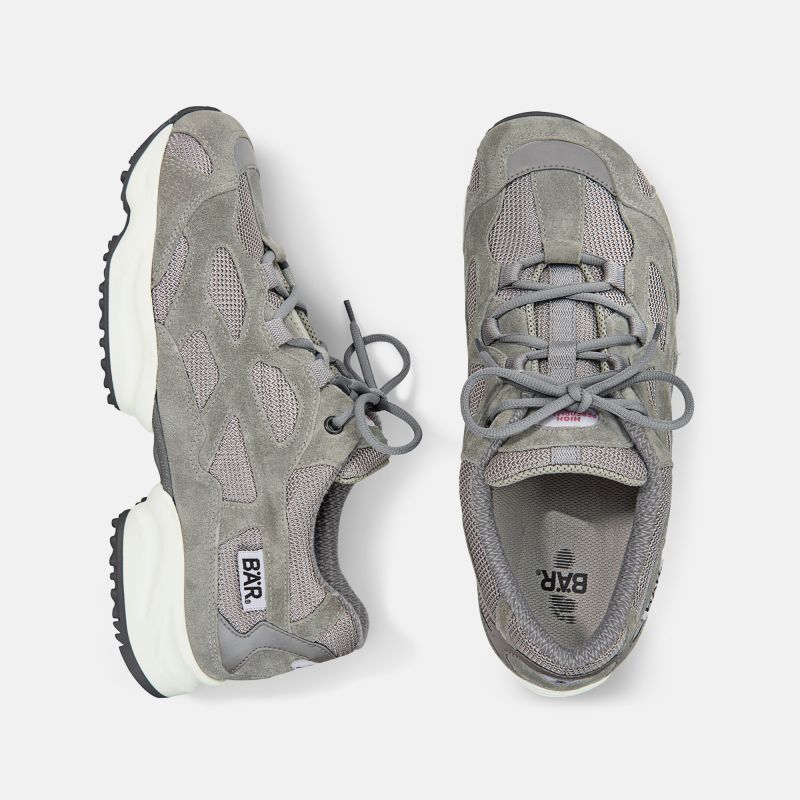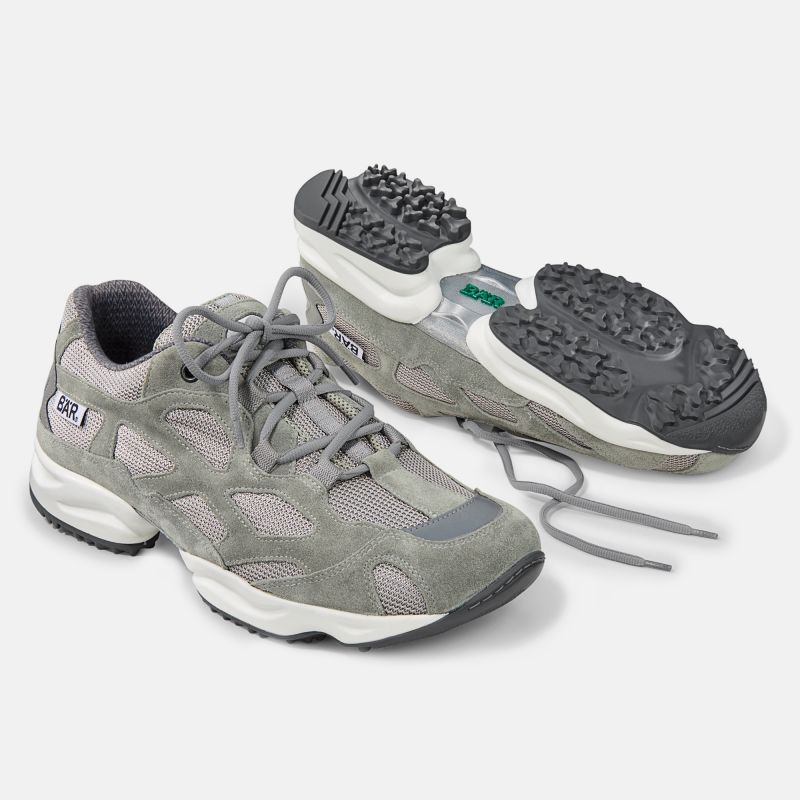 High Performance 2.5
Item number:
1469-108-05,0
"High Performance 2.5", a shoe with a fantastic grip on all surfaces, has been tested on a 217 km trek through Death Valley. It supports the arch, serves as an exemplary stabiliser and allows your feet to roll in a way comparable to the ideal barefoot walking process. In other words: a high performance in function and style.


Outstanding sports and trail shoe
Weight: 410 gram in size 6,5
Lining
Seamless, Syntec® Bioaktive lining
Footbed
Removable footbed
Removable footbed
Removable, Bioactive-covered 6mm Resilience foam footbed with joint support
Upper material
material mix
Outer material
Calfskin suede leather, Functional textile
Soletype
Highly resilient Endurance sole made of a light PU/rubber combination for excellent traction and joint-friendly rolling, heel drop 10 mm
---
Absoluter Lieblingsschuh!
Der High Perfomance ist schon seit vielen Jahren mein absoluter Lieblingsschuh! Am liebsten natürlich in weiß. Denn was geht immer? Was ist immer sportlich-modisch, und das seit Jahrzenten? Richtig, ein weißer Turnschuh! Ich weiß nicht, wann ich meinen weißen High Performance gekauft habe, aber ich möchte eigentlich seit Jahren ein zweites Paar kaufen. Doch was bekomme ich bei Bär nicht? Einen weißen Turnschuh. Das ist soooooo schade! Warum eigentlich? Ein weißer Sportschuh müsste doch gehen wie geschnitten Brot, und das Jahr um Jahr, denn weiße Sportschuhe kommen quasi nie aus der Mode. Bitte, bitte, bitte, liebes Bär-Team: bringt doch wieder einen weißen High Performance auf den Markt. Diese "furchtbar modischen" Farben, die es momentan gibt, kann man wirklich nur zum Sport anziehen. Ich brauche ihn aber für tagtäglich. Also nochmal: bitte, bitte habt Mitleid mit einer langjährigen Bär-Kundin. Ich zähle auf euch. Viiiieeelen Dank!!!
Da ich leider diesen Schuh selten anziehe iust mir jetzt erst aufgefallen das die Einlegesohle sehr stumpf ist. Bei hinen schlüpfen bleibt man haängen und der Strumpf wird stark Richtung Ferse geschoben. Ein sehr unangenems Gefühl. Der Spann ist etwas flach. Ansonsten Guter Gripp, auf nassen glatten Oberflächen aber Rutschgefahr. Das Obermaterial ist gut, nicht Nässe undurchlässig.
HP 2.5 Bester Schuh den ich je getragen habe
Ich habe mich dazu entschlossen den Schuh doch noch zu bewerten. Eigentlich befasse ich mich nicht mit sowas. Doch nach immer wiederkehrenden Problemen mit den Füßen durch Überlastung schreibe ich dann doch mal etwas. Der HP 2.5 ist der beste Sportschuh den ich je getragen habe. Er passt einfach zu meinen Füßen wie die Faust aufs Auge. Leider hielt die Sohle nicht so lange wie ich ihn gerne behalten hätte. Die Farben naja. Sieht irgendwie aus wie die Shamp Schuhe ausm Aldi als ich noch klein war. Aber mit schwarz und grau finde ich sie schonmal sehr ansprechend. Der Preis ist hoch aber wenn man bedenkt welche Lebensqualität man bekommt wenn es den Füßen gut geht ist er angemessen.
Vom Preis her ist der Schuh zwar nicht gerade billig, aber das holt der Schuh mit seiner guten Qualität und seiner Langlebigkeit spielend wieder rein. Diese Schuhe sind zu empfehlen!!
Art. 1469 High Performance 2.5
Super bequeme Sportschuhe. Kann ich jedem empfehlen. 5 Sterne *****
Schönwetterschuh / Indoorschuh für anspruchsvolle Füsse
Ich habe einen Senk-Spreiz-Fuss in Kombi mit hohem Spann und finde sehr selten einen Schuh, der wirklich gut passt - der HighPerformance ist wirklich der bequemte Schuh, den ich je getragen habe. Die Passform und der Laufkomfort sind einzigartig. Allerdings: beim ersten Spaziergang durch den Garten im morgentaunassen Gras waren die Socken nass. Der Schuh ist nicht nur nichtwasserabweisend, er saugt förmlich jeden Tropfen Wasser auf und leitet ihn an den Fuss weiter. Ich kann nicht verstehen, dass Bâr diesen Schuh nicht zusätzlich in einer Goretex-Variante anbieten möchte.
Guter Schuh für Ultraläufe
Ich bin Langstreckenwanderer und Ultraläufer. Ich finde der Schuh ist recht schwer und der Schaft ist relativ niedrig, sodass ich das Gefühl hatte im steinigen Gelände ggf. nicht genügend Halt beim Umknicken zu haben. Die Einlegesohle ist genial, da sie ein rutschen im Schuh verhindert! Ebenfalls sind die Reflektoren großzügig angebracht, was wichtig ist, wenn mal wieder einen Nacht durchlaufen werden soll. Durch den großen Keil in der Sohle, lässt sich wunderbar auch eine Gamasche befestigen, damit keine der ungeliebten Steine in den Schuh gelangen können. Ich denke deshalb wurde aber nicht diese Konstruktion gewählt?! Da da Schuhe mir nun doch für Ultraläufe zu schwer war, habe ich ihn zum Marschieren genutzt. Während der Vierdaagse 2016 mit 4x55km hat er mir schmerz- und blasenfreie Zehen spendiert und auch trotz völliger Durchnässung ist mein Fuß dank der Einlegesohle nicht verrutscht. Nur die Sohle war ordentlich abgelaufen. Ist dann eben nicht für Asphalt gedacht. Da ich im Laden eine Beratung als für nicht notwendig fand, beschwere ich mich jetzt auch nicht über das Abriebverhalten auf Asphalt der Sohle. Ich bin mir sicher dass die geringe Abriebfestigkeit mir dort noch einmal mitgeteilt worden wäre. Ich kaufe mir jetzt wohl den Transeuropa! Dann habe ich kein Sohlenproblem mehr und kann mit schmerzfreien Zehen den Nijmegen-Rotterdam Marsch antreten.
Gut - aber auch verbesserungswürdig
Ich habe Kniearthrose. Diesen Schuh habe ich mir vor einem Mallorca-Urlaub gekauft. Ich mag den Schuh sehr, aber leider ist die Zunge etwas schmal (bei hohem Spann etwas zu knapp) und die Innensohle musste ich in Mallorca durch eine bessere Innensohle, mit besserer Gewölbestütze ersetzen. Bei dem Preis hätte ich eine qualitativ und funktionell bessere Innensohle erwartet. Der Schuh hat gute Laufeigenschaften, nur auf einigen (glatten) Böden wird er bei Regen zum Schlittschuh und die Leuchtmarkierung vorne auf dem schwarzen Schuh ist nicht gerade schön......
Sehr angenehm zu tragen, aber leider nicht wasserdicht. Schließlich will man so einen Schuh ("High Performance") zum Wandern anziehen. Da muss man immer mit Nässe rechnen. Zudem lässt sich die netzartige Oberfläche nicht gut mit einer Staubbürste reinigen. Ein Wasserstrahl würde helfen, aber siehe oben ...