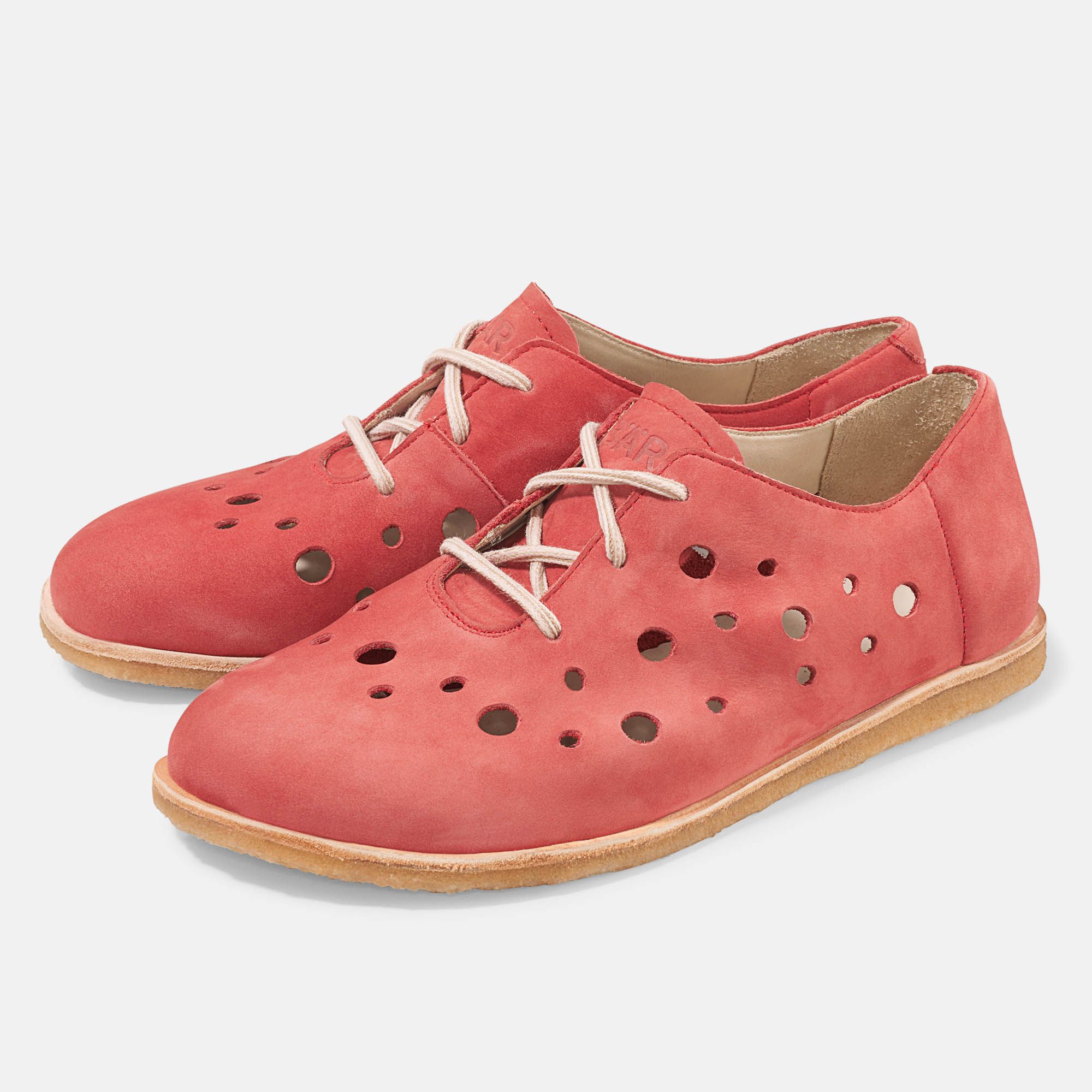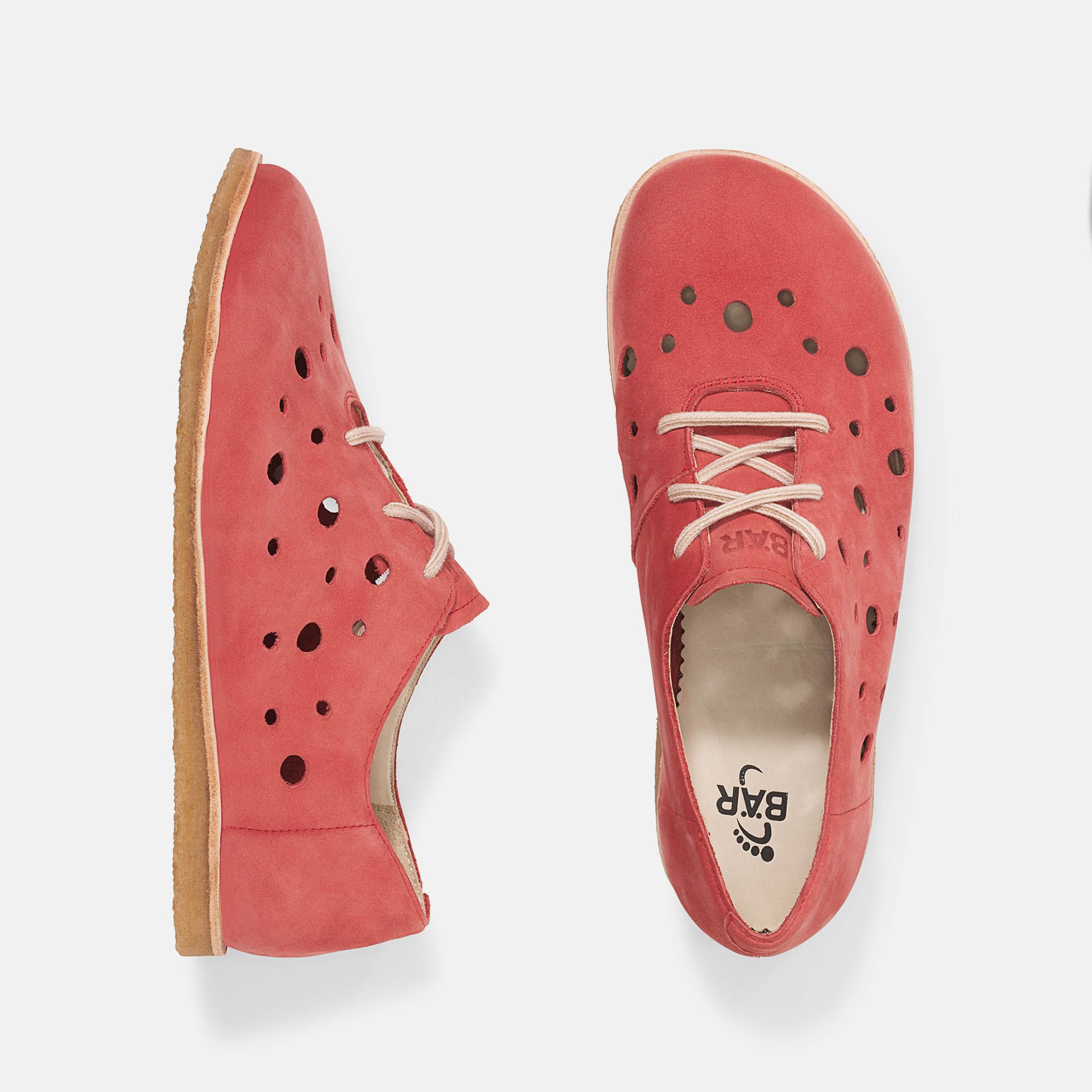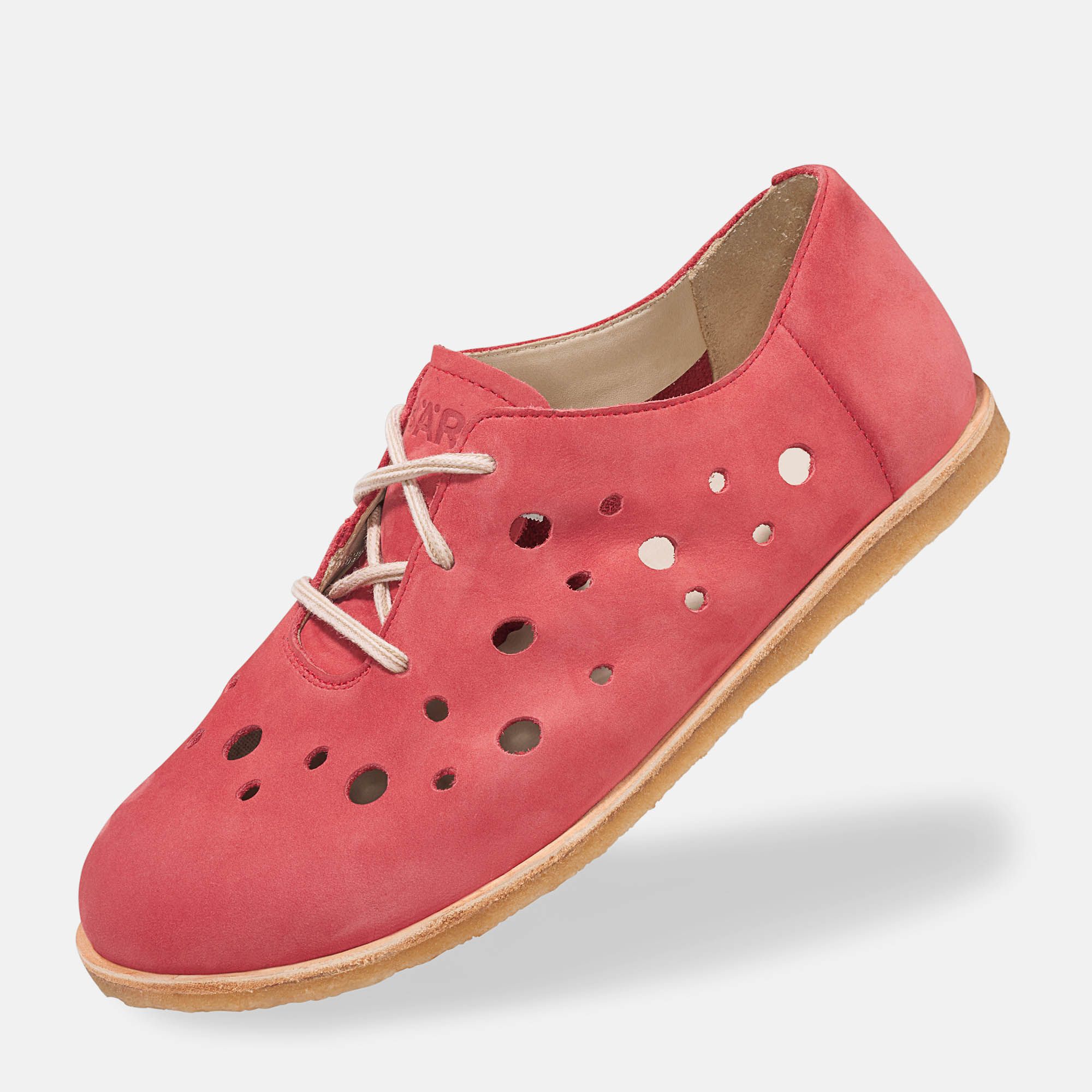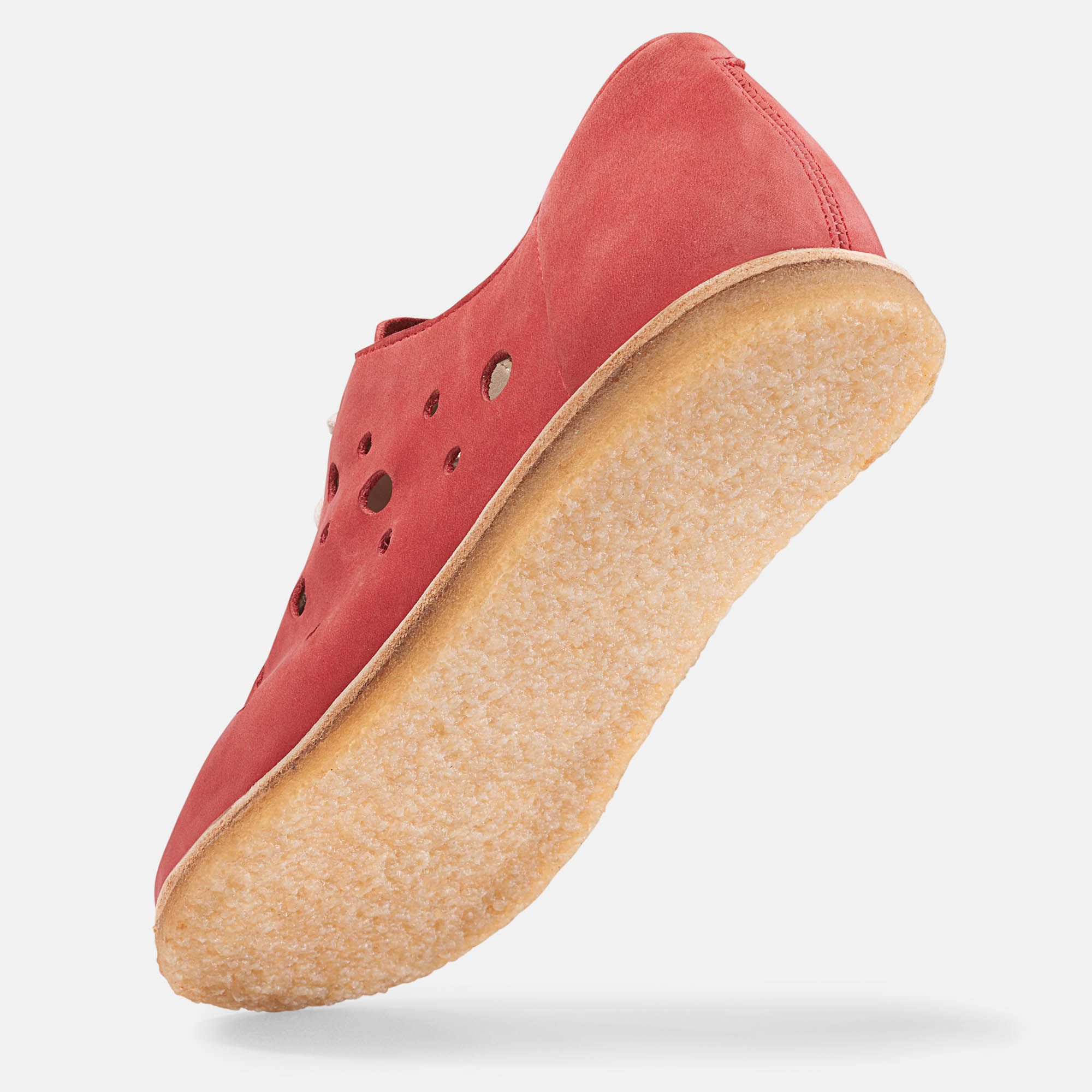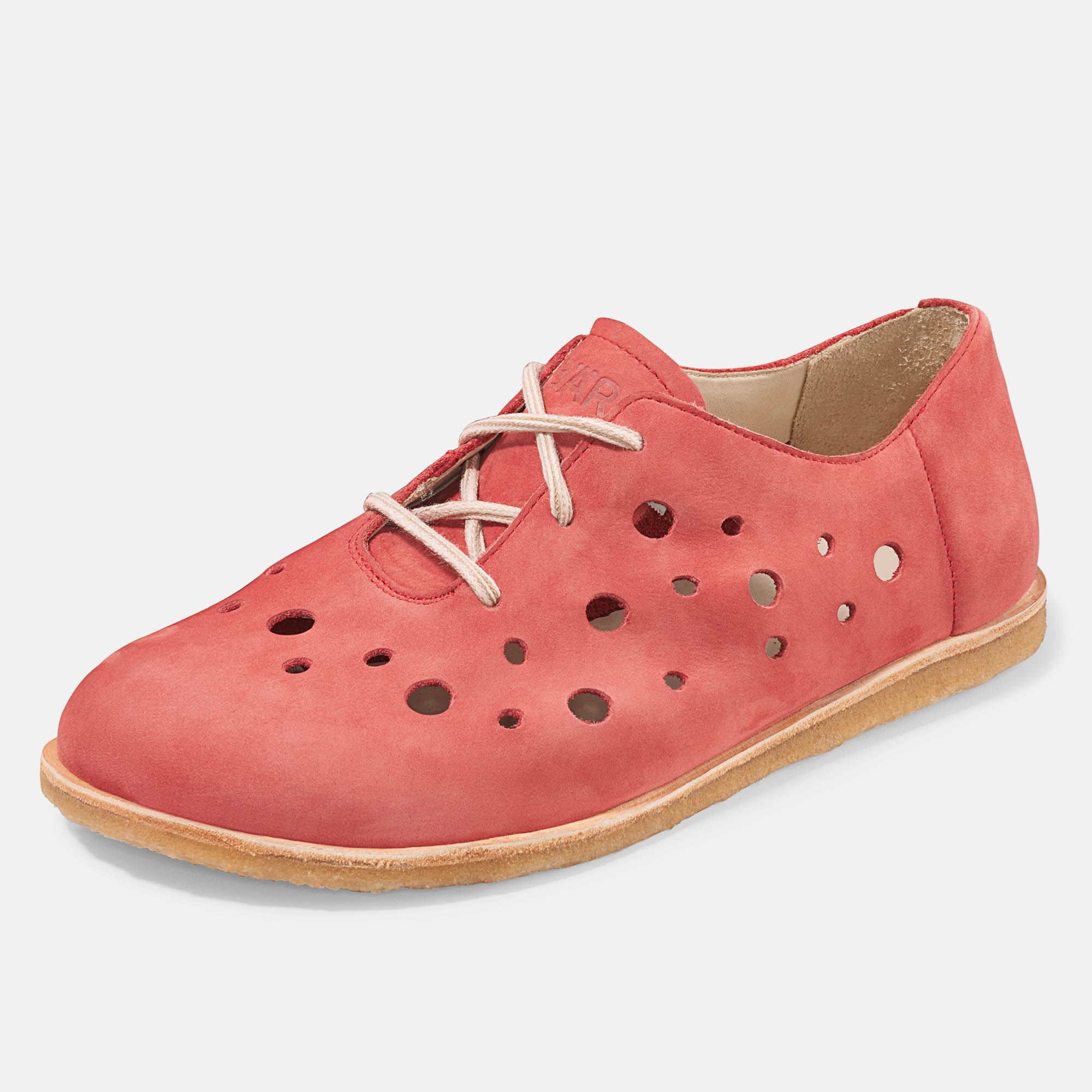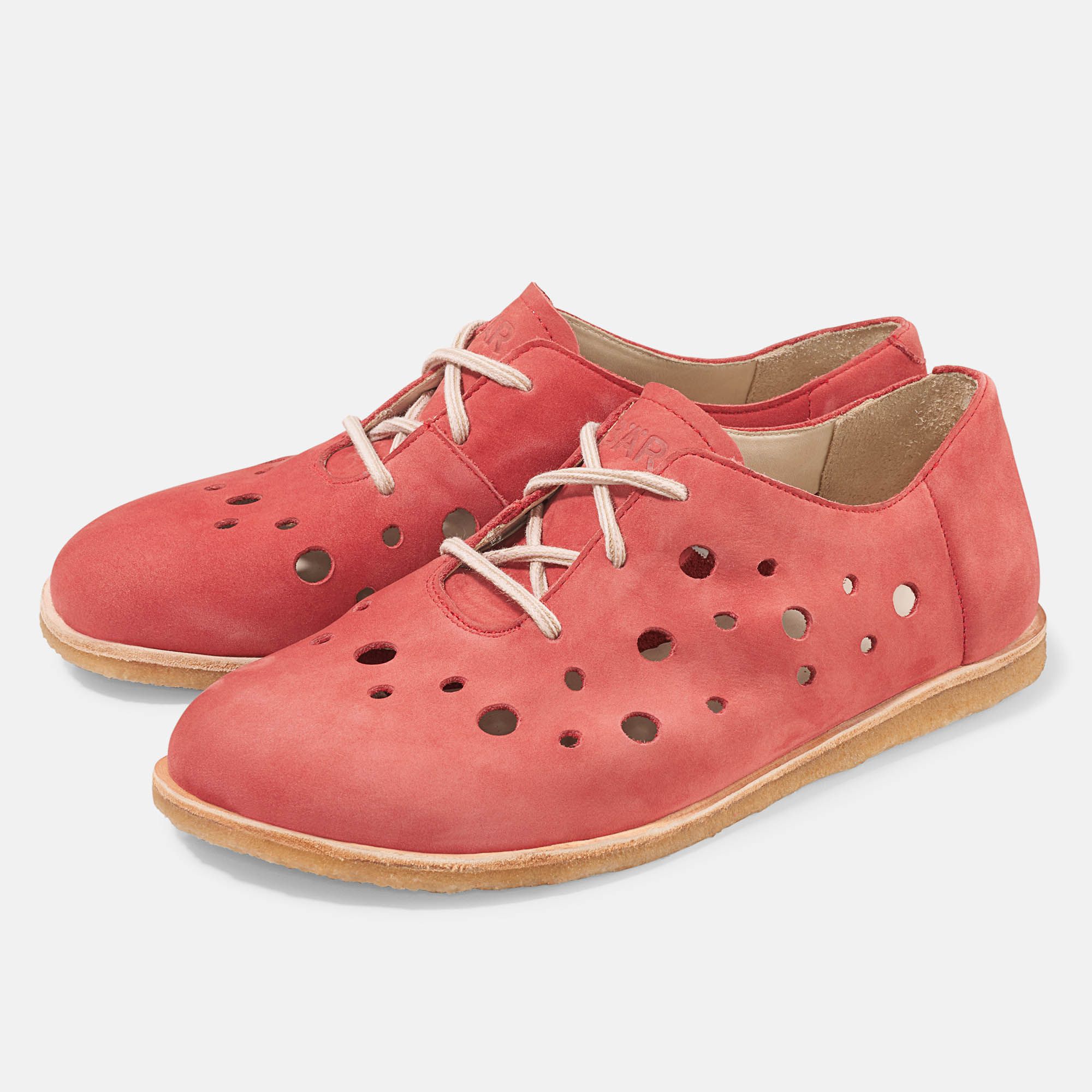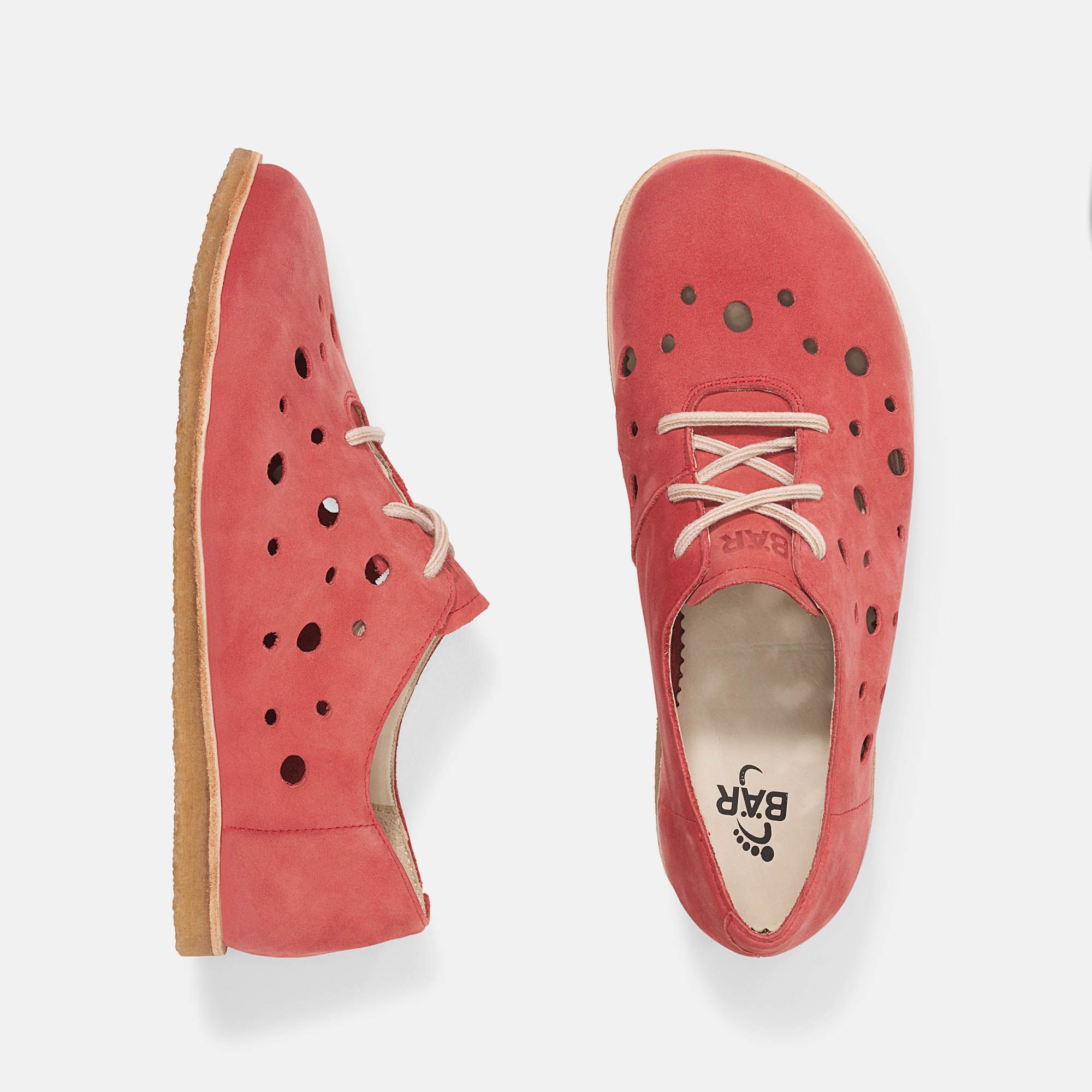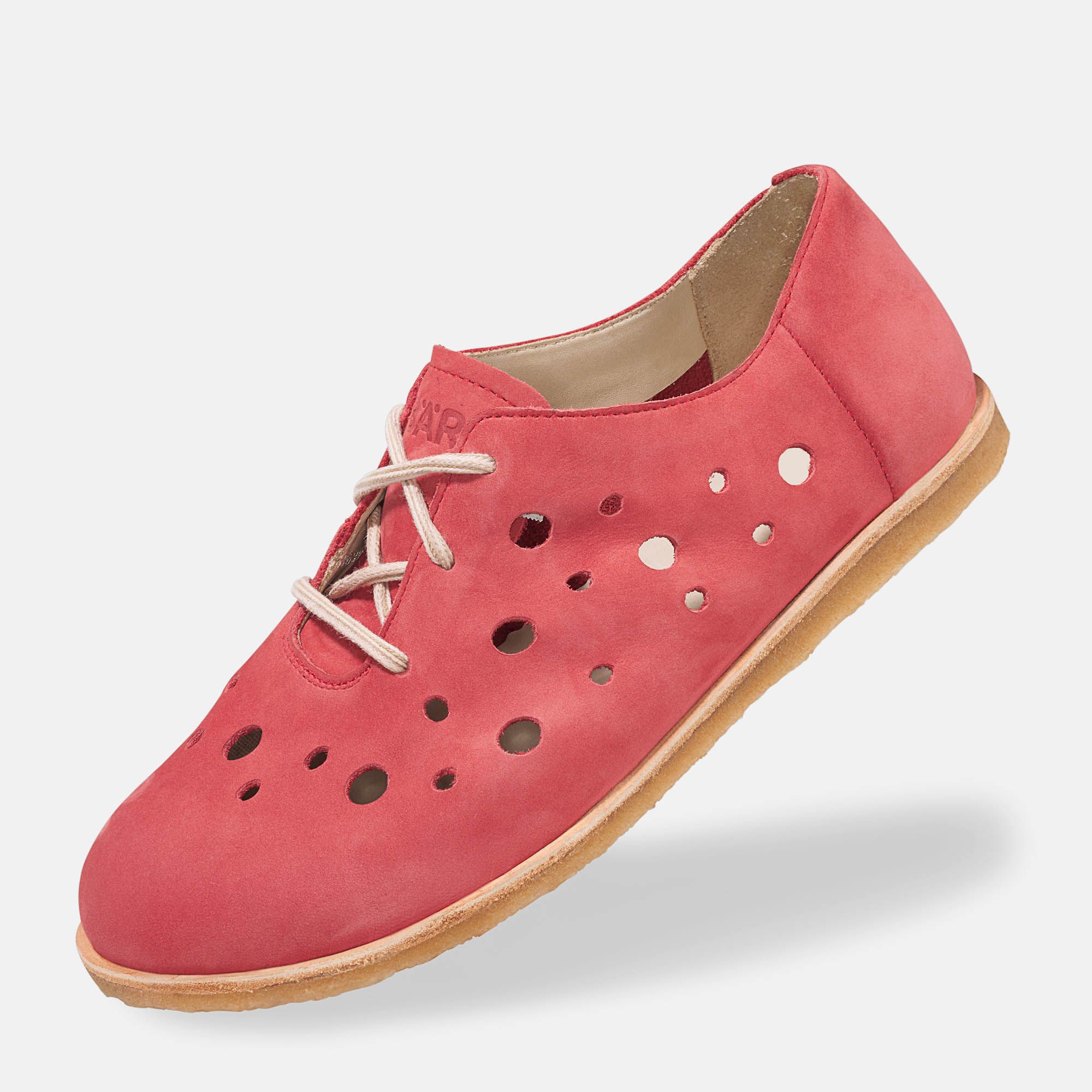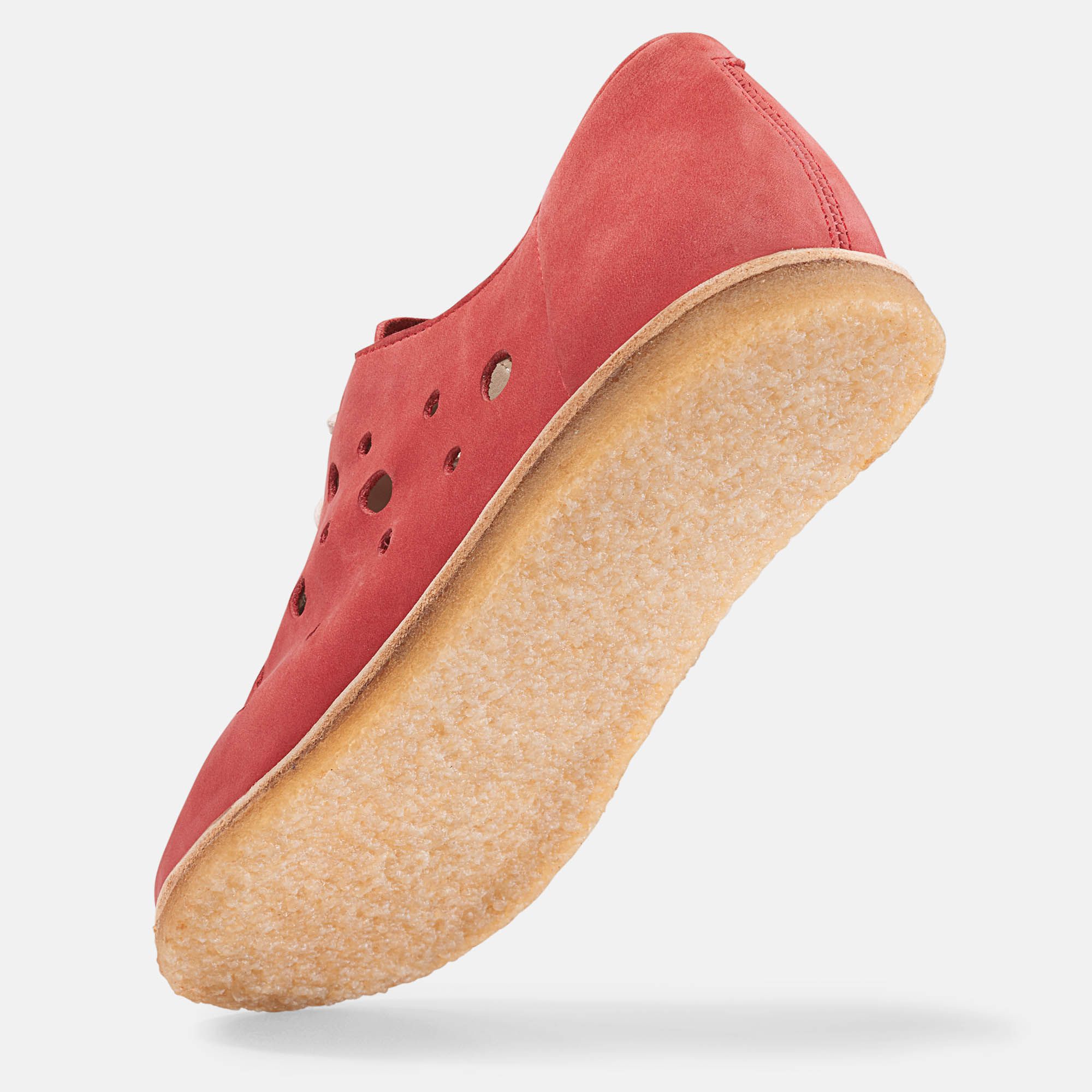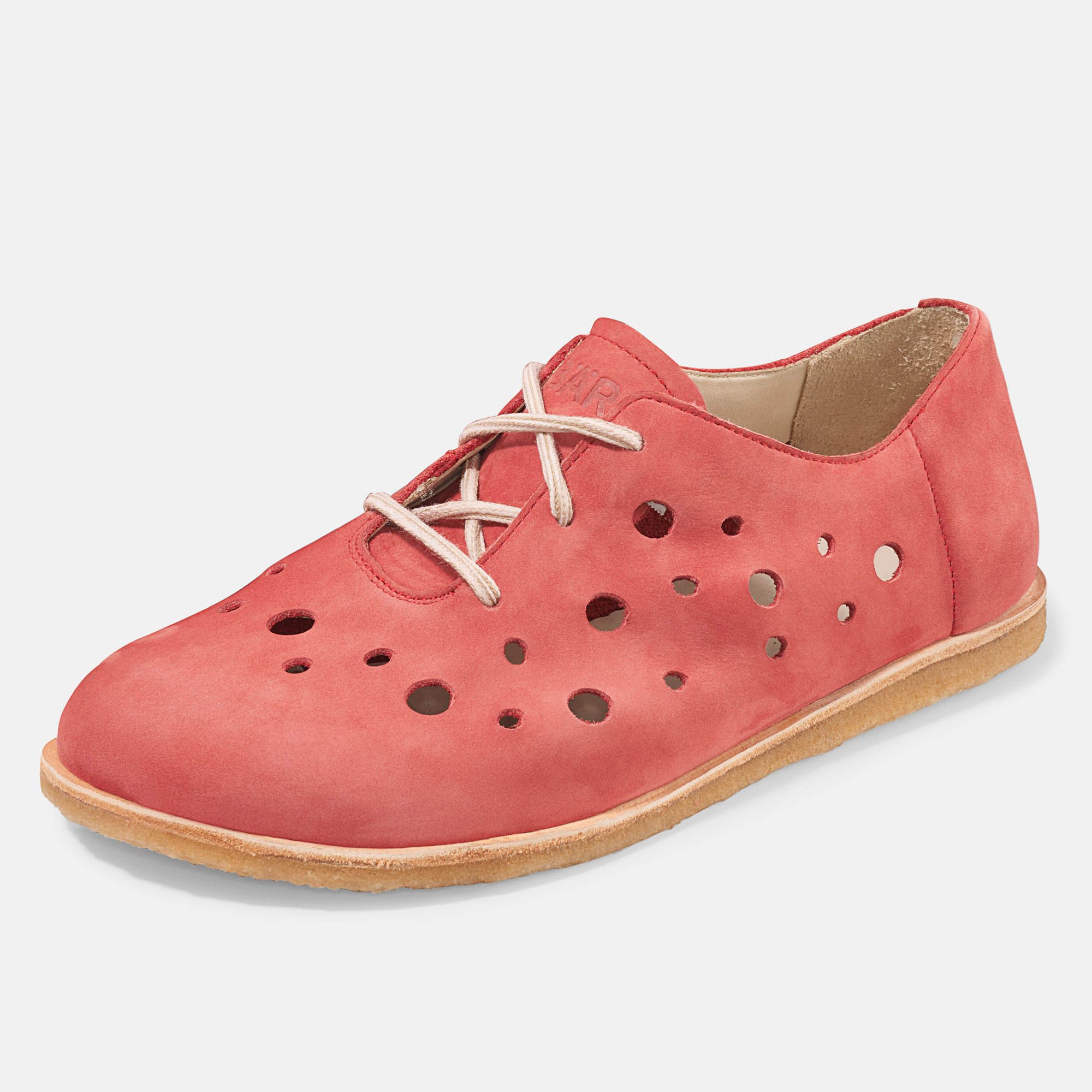 Britt
Item number:
2784-500-03,5
Elegant and understated with a super-light summer look: No distance is too far for these airy women's shoes as your feet get to enjoy the exceptional cushioning provided by their flexible Naturkrepp-sole with every step. The perforated leather makes an elegant impression and also provides ventilation alongside its stylish appearance. There are no irritating seams in the forefoot area and no painful pressure points, so all feet, including those suffering from hallux valgus, will feel right at home in these lace-up shoes. This lightweight summer shoe is partially lined with chrome-free leather in high-wear areas, such as the shaft edge and lacing section, and also features a calfskin-covered BÄR resilience foam footbed.
Details
Lining
Kalbleder-Futter teilgefüttert chromfrei gegerbt/Textil/Ferse Textilfutter
Removable footbed
Removable, leather-covered 6 mm Resilience foam footbed with joint support
Upper material
Smooth leather
Outer material
Calfskin nubuck leather
Soletype
Naturkrepp sole made of 100% natural rubber with high cushioning capacity and excellent resilience with leather frame
---
Weich und leicht - fällt kleiner aus
Hingucker-Schuhe im Vintage-Look, lässig-elegant. Handschuhweiches Leder, das sich dem Fuß anpasst. Die Sohle ist relativ dünn und dämpft trotzdem gut. Die Passform ist sehr bequem, auch für breite und hohe Füße mit Halux. -- Achtung, der Schuh fällt eine halbe Nummer kleiner/kürzer aus als andere Modelle. (Habe sie aneinandergehalten und verglichen.) Wenn die Zehen beim Abrollen zu sehr vorne anstoßen, beult das weiche Leder aus, deshalb lieber etwas größer nehmen.