The form adjusts to the foot!
This applies to our soles as well as to our shoes. 100% toe freedom.
Walking comfort based on more than 40 years of experience: Our soles fulfil all requirements for long lasting, healthy and comfortable walking. We use the right material for every requirement: soft natural rubber, feather-light foam, abrasion proof polyurethane (PU). Or, extremely thin Vibram® rubber for the barefoot shoes by Joe Nimble®.
In all areas BÄR is cooperating with the most marketleaders, professional, experienced and advanced suppliers to bring the final product to the top of the list regarding quality, sustainability and technology. Particularly in the high end requirements in the field of outdoor and hiking, BÄR collaborates with VIBRAM ® as market leader in soles for these technically challenging purpose. BÄRs innovative Firmoflex ® concept combined with the excellent engineering of hiking soles brings out the maximum customer satisfaction by functionality like uphill/downhill grip support, selfcleaning, longlasting compounds, nonslip, and biomechanic support. BÄR develops innovative products with Vibram for more than 14 years.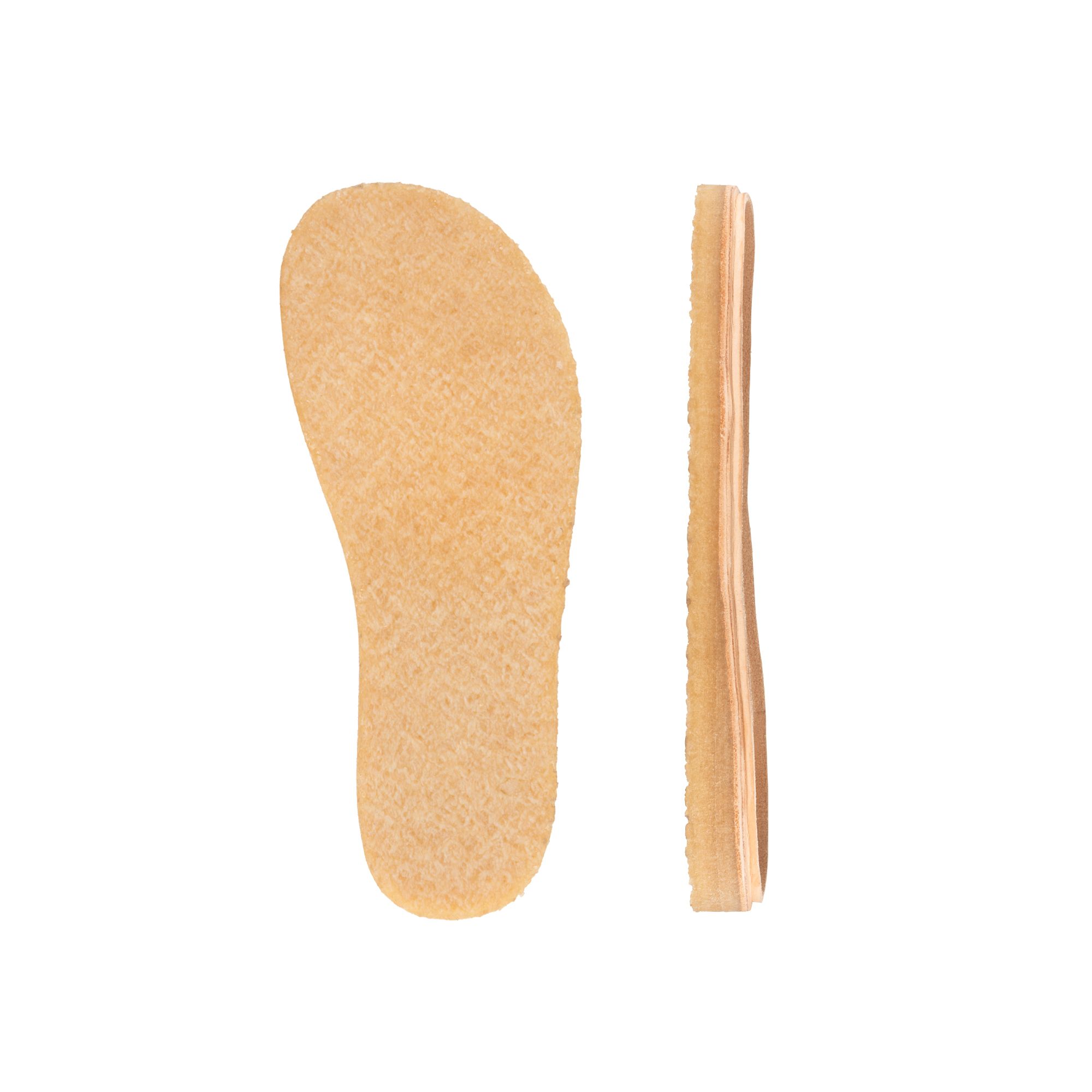 Naturkrepp sole 10.0 for men and women
The Naturkrepp sole made of 100% natural rubber is undyed and offers a high level of walking comfort. The sole combines unique cushioning with low abrasion. The flexibility of the sole allows the foot to train itself in its natural rolling movement and naturally remain healthy. zero heel.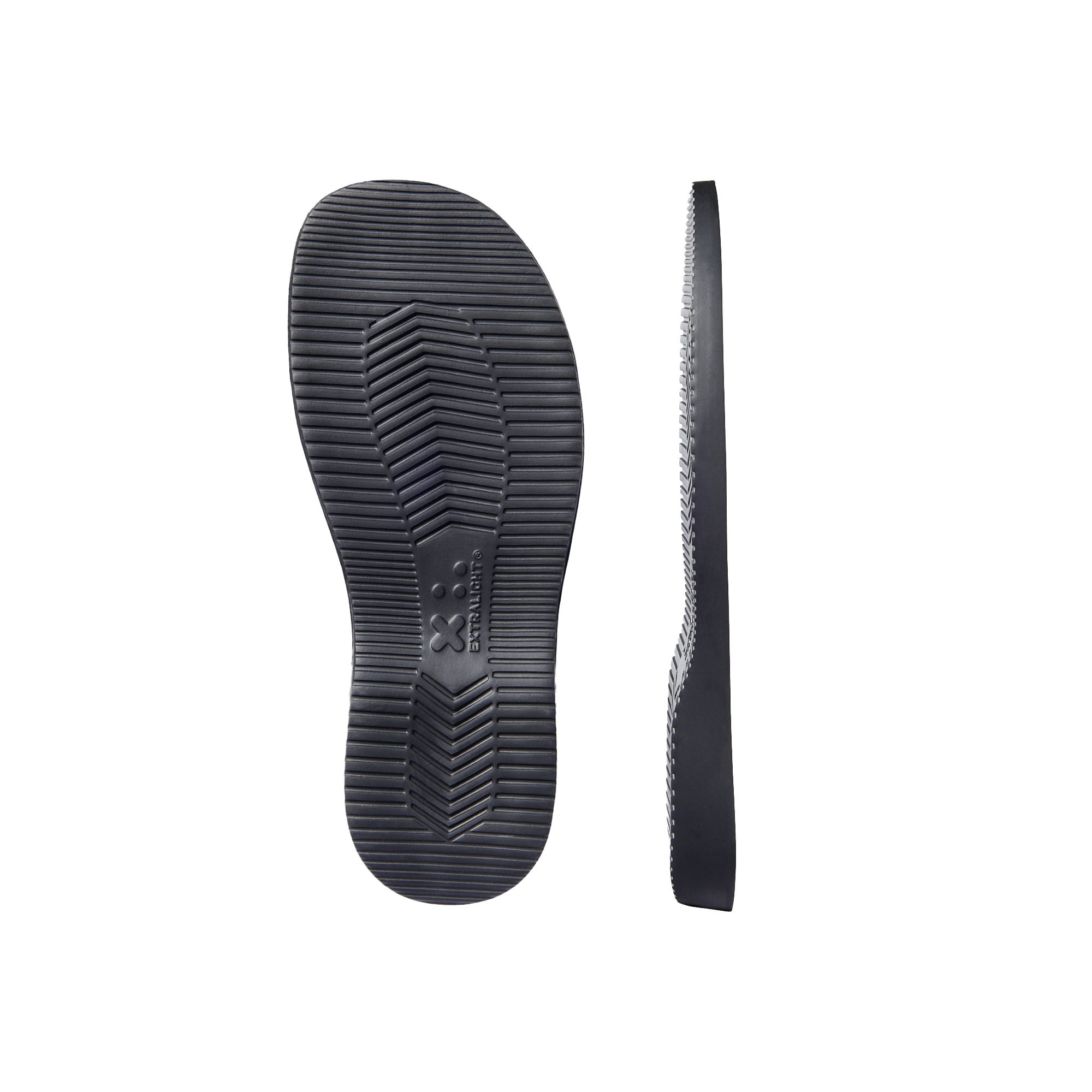 Porolight sole
Extremely light EVA sole, soft, non-tiring cushioning, flexible. The self-cleaning, delicate profile is ideal for long runs on the road, durable and abrasion-resistant. For everyday use, the sole has high flexibility in the ball area. Confident footing, standing and walking.10 mm heel.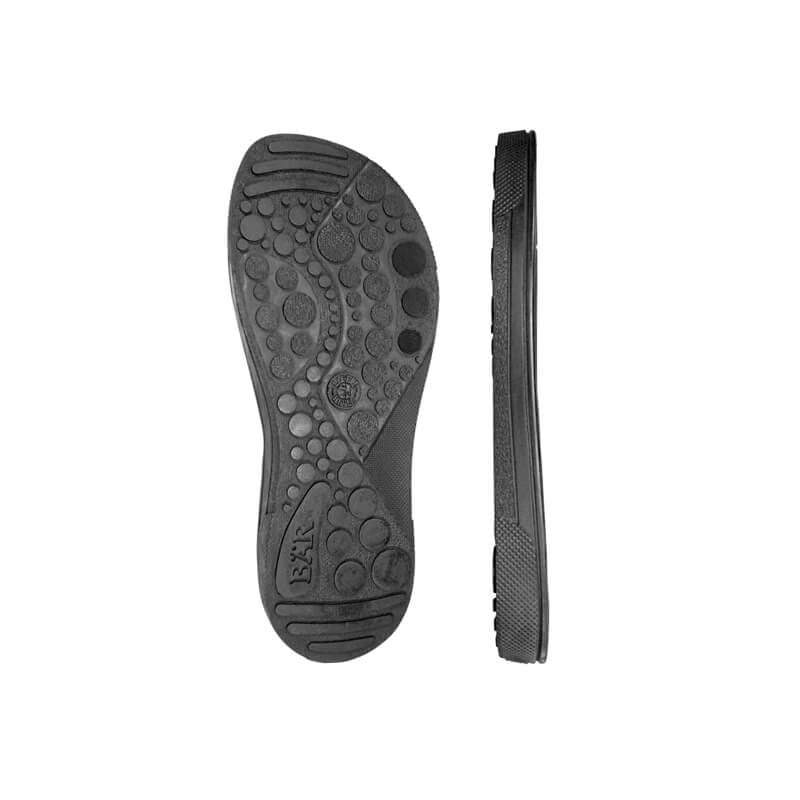 Sneaker sole for women and men
This sole, made of 100 % pure natural rubber, combines unsurpassed comfort and flexibility. Modern and sporty shape. Sewn on by hand at the toe in the ladies' version, all round in the men's. Zero heel.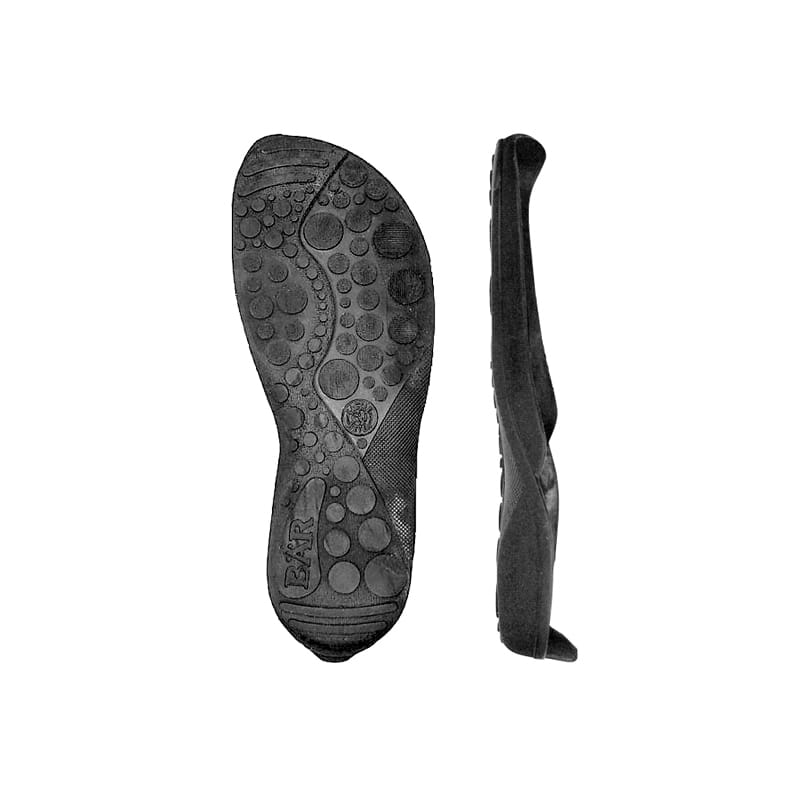 Nose sole
Outsole made of 100 % pure natural rubber. Unsurpassed in softness and flexibility. Cast by hand. The 'nose' protects the big toe and is stitched to the upper by hand. Zero heel.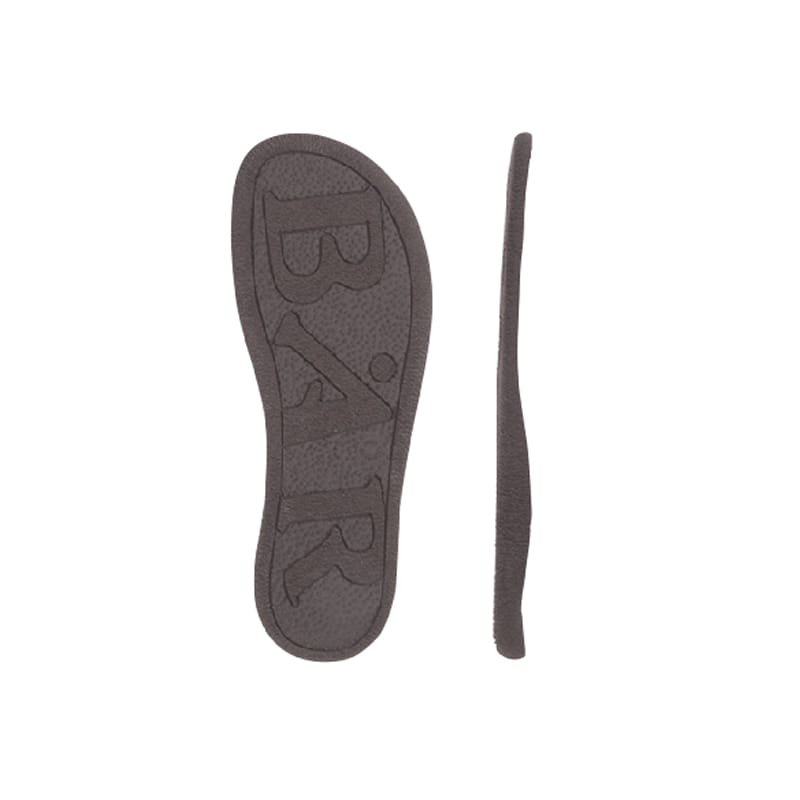 Softflex sole
The BÄR Softflex sole does full justice to its name: made from 100 % natural rubber, it's a treat for your feet with the ultimate in soft steps, supports natural movement and is extremely flexible. Zero heel.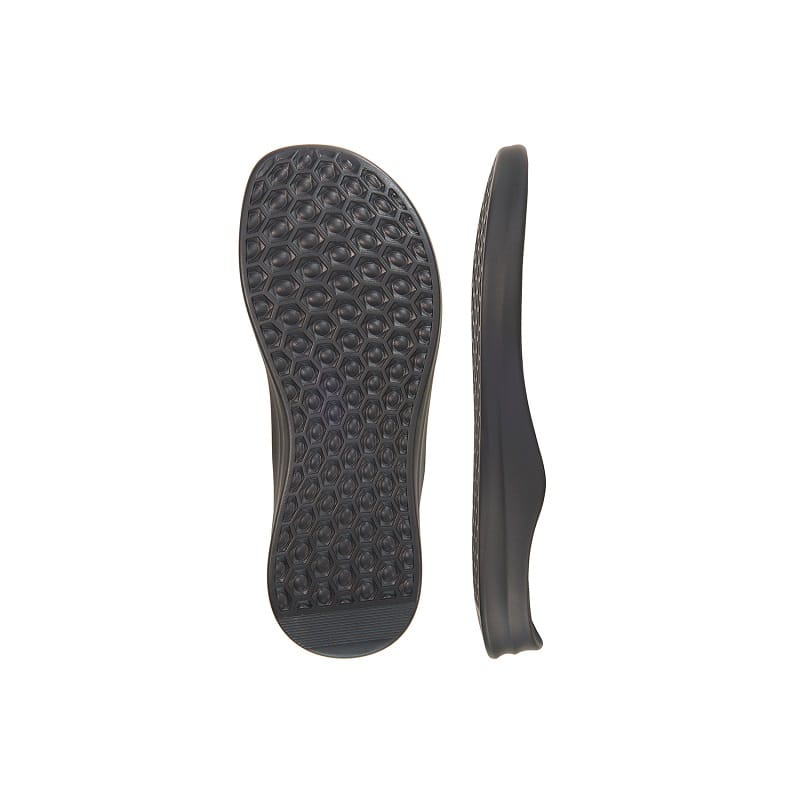 Pro sole
Men's sole made of extremely light PU, with excellent cushioning and high flexibility in the ball area. Confident stepping through good flat ground contact. zero heel.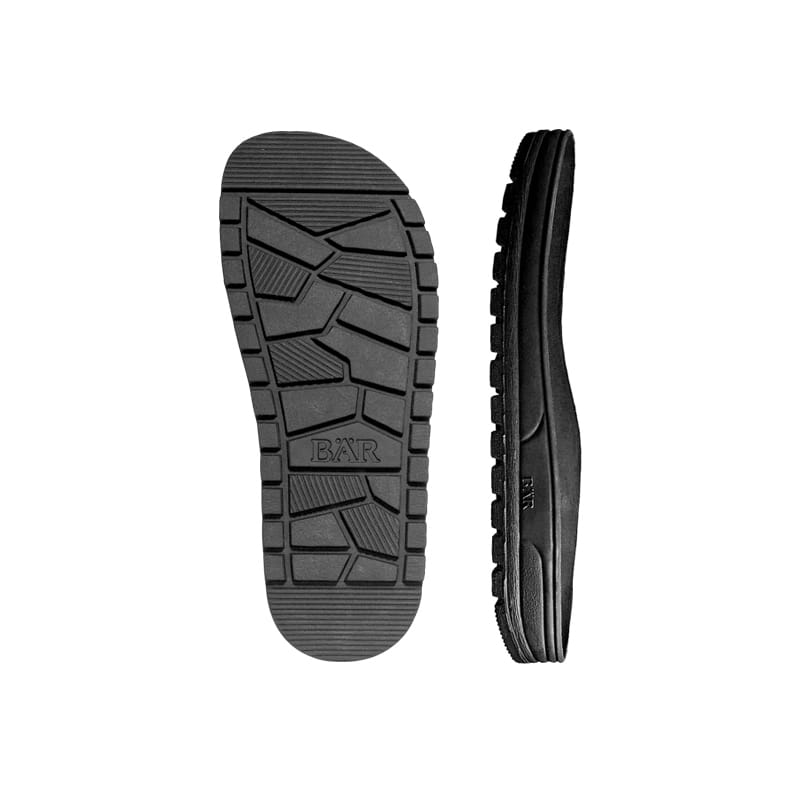 Soft Profile sole
Outsole made of natural rubber. Almost as soft as the natural latex sole, but longer-lasting. Materials and tread ensure great slip resistance. Zero heel.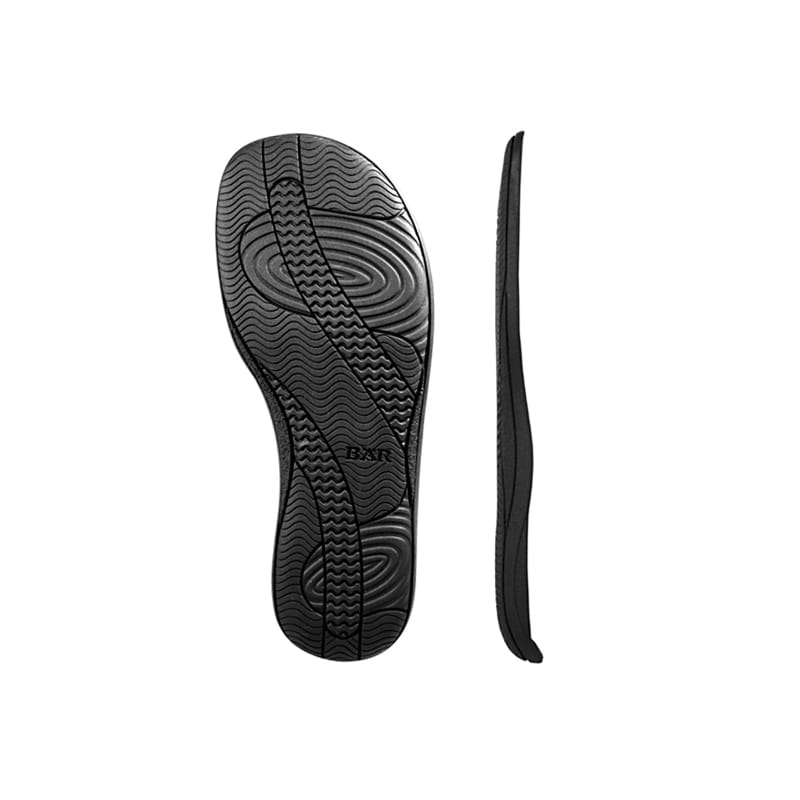 Agility sole
Outsole made of TP polyurethane (TPU). Elegant-looking, lightweight and extremely hard-wearing with good stability and support for the foot. Sturdy ellipse-shaped sections of the tread keep your feet firmly on the ground. Zero heel.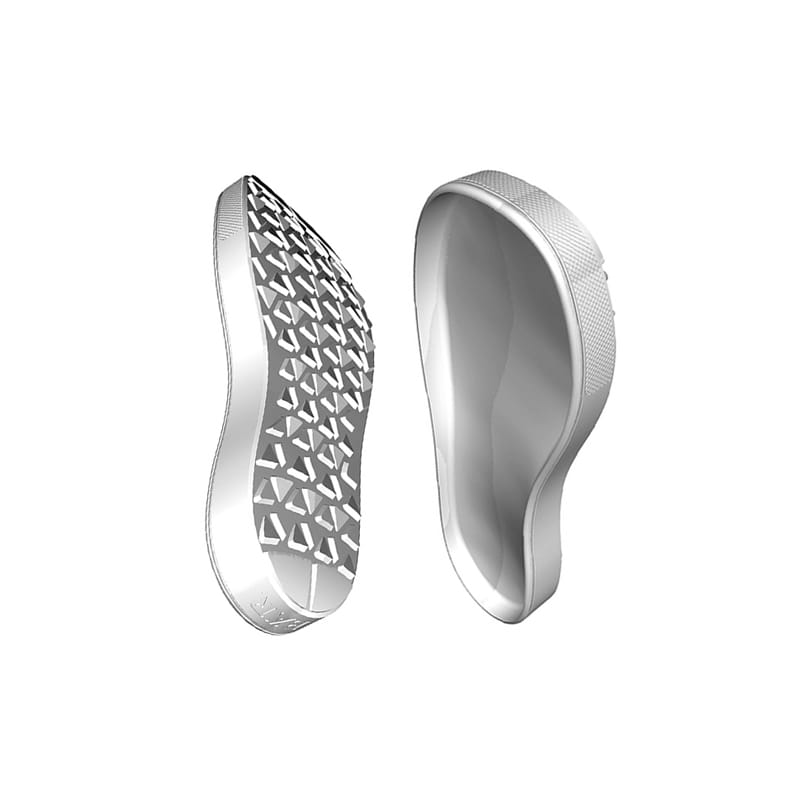 Move sole
The fashionable Ladies sole made of PU provides stability with its non-slip rubber profile. The PU frame protects and steadies. Due to the rubber profile, the sole is slip-resistant, even on snowy and muddy ground. Zero heel.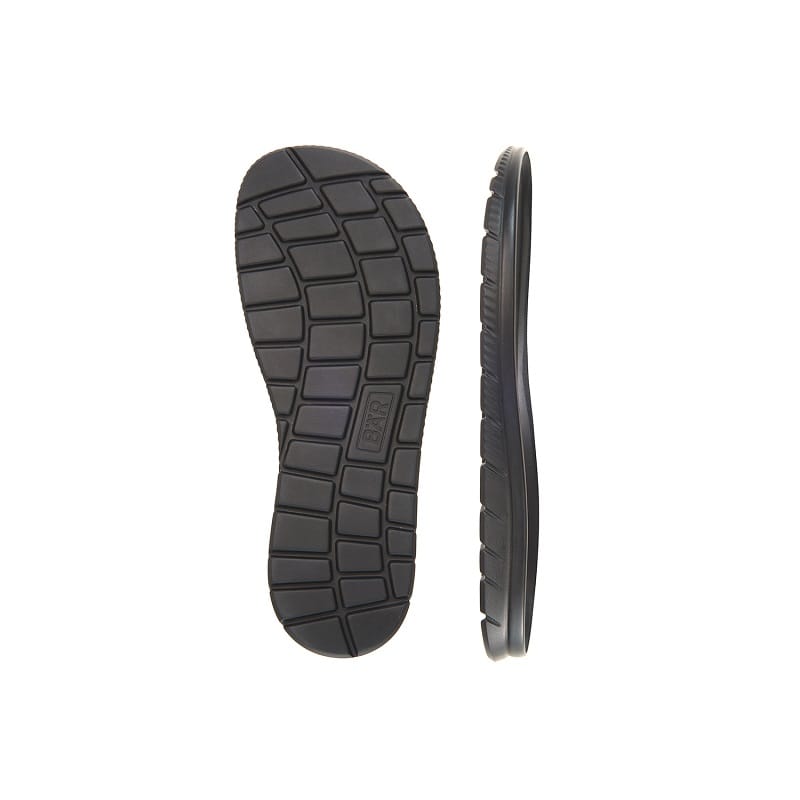 Flex sole
Durable sole, casual and sporty with top cushioning and extremely light PU. Dynamic, round rolling behavior, abrasion-resistant and non-slip. zero heel.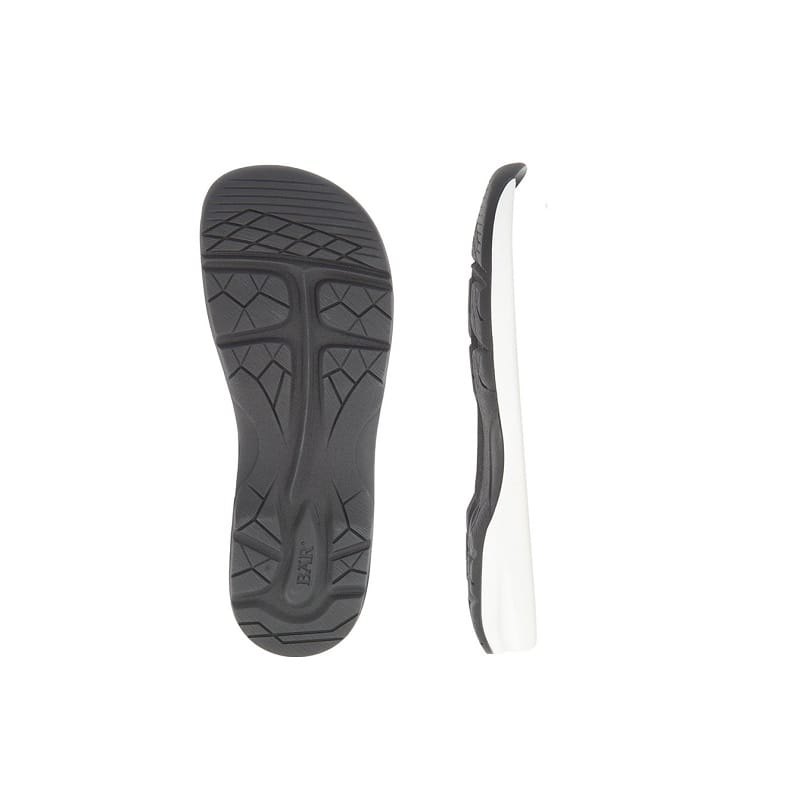 D-Light two-component sole
The D-Light two-component PU sole combines exceptional lightness and flexibility with maximum traction. 100% restoring force – every step is cushioned pleasantly. 4.5 mm TPU profiling for stability and strong abrasion resistance. 10 mm heel waist.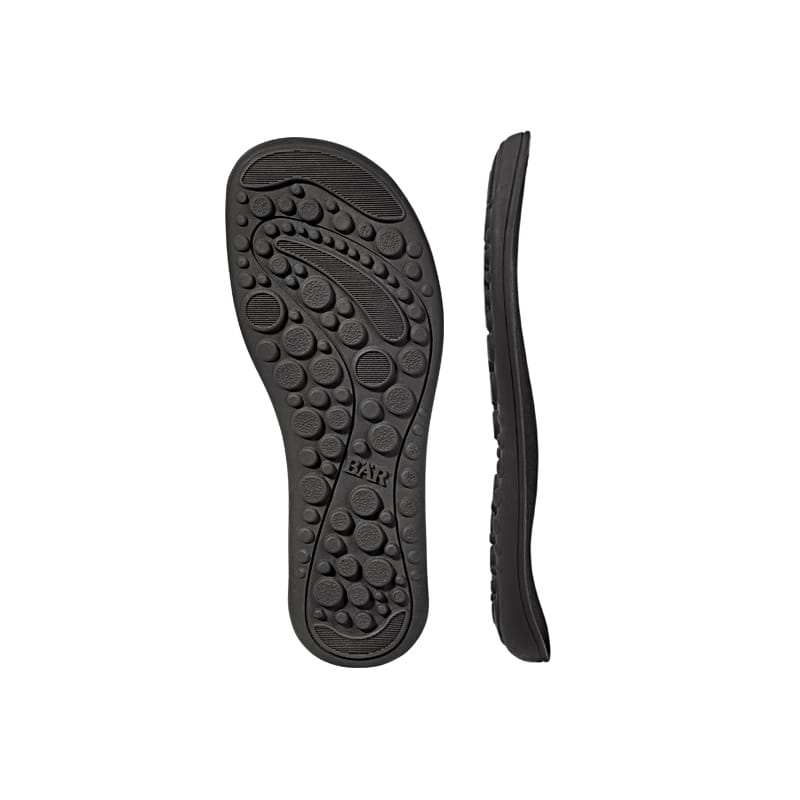 Win sole
A non-slip sole in thermoplastic PU for the natural Ladies last. With high-grip 4 mm high raised, profile structure. Also suitable for demanding outdoor and adverse weather condition. Excellent foot rolling characteristics, shell construction with raised heel and tapered toe. Zero heel.
Vogue sole
Outsole made of natural rubber from the solidified sap of the rubber tree. While designed for load-bearing durability, these soles really stand out thanks to their particular softness and high flexibility. 20 mm heel.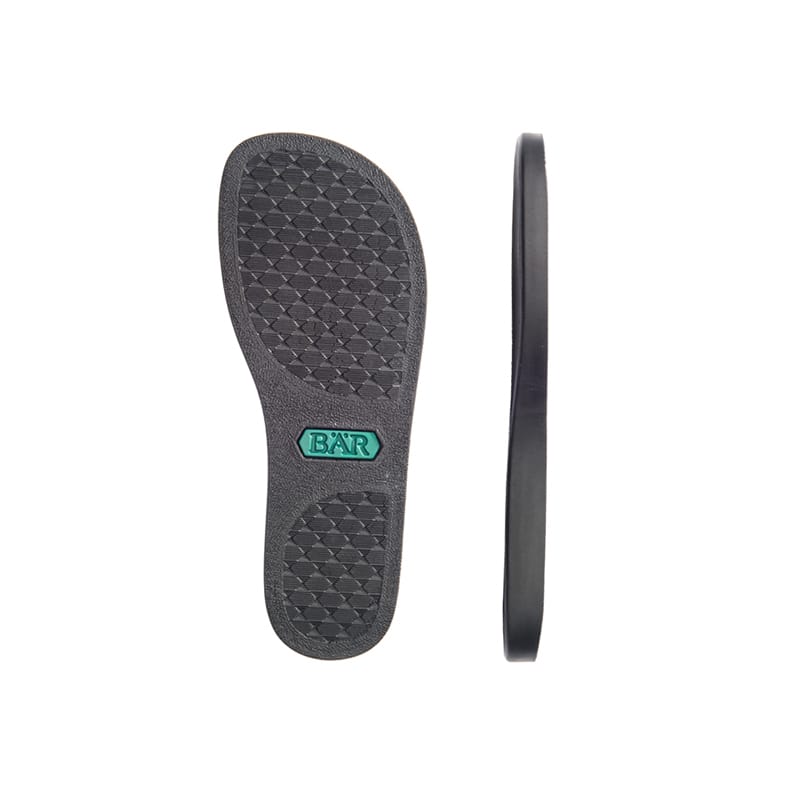 Softwalk sole
Outsole made of PU foam: extremely lightweight and hard-wearing. Ensures very good cushioning in the front-foot and heel area thanks to the ultraelastic foam. Zero heel.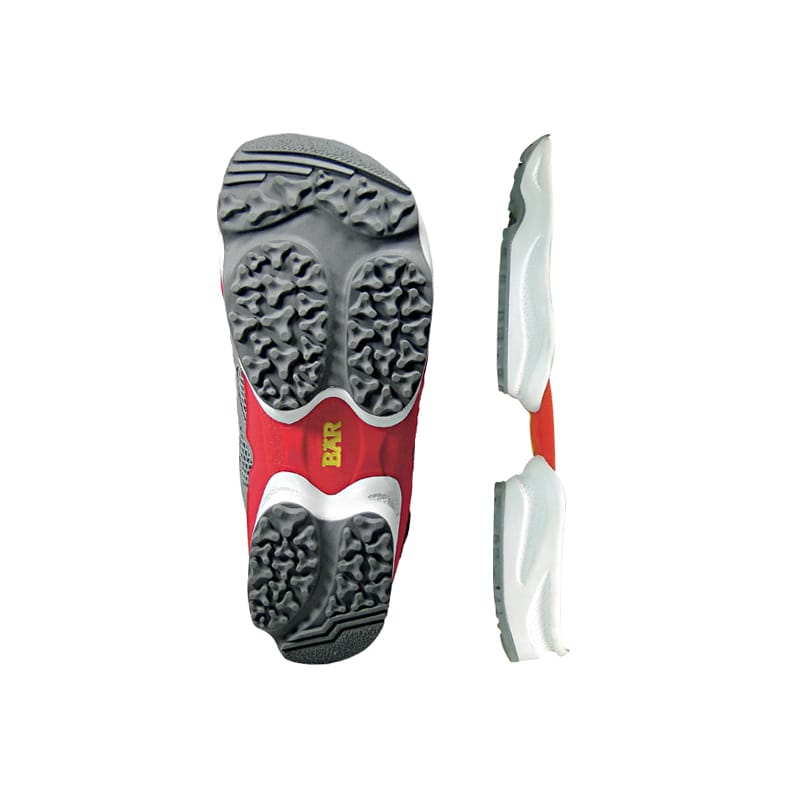 BÄR Endurance sole
Heavy-duty outsole made of PU / rubber combination. With a rounded heel and toe, it supports the natural roll of the foot. BÄR trian gular-shaped rubber elements ensure outstanding traction. The TPU midfoot chassis offers support for the arch and stability for the whole foot. 10 mm heel.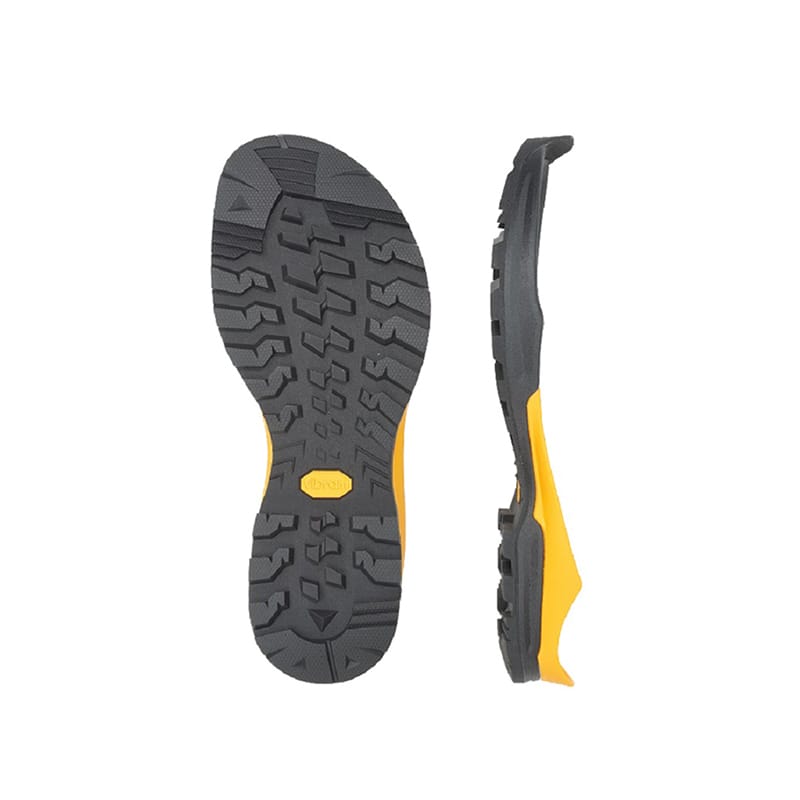 HikeTec sole
Innovative Vibram® sole made of PU and TPU with a non-slip outdoor profile. The name says it all: braking profile for stability downhill, grip uphill thanks to the claw profile, integrated Firmoflex stabilization elements for lateral stability and longitudinal flexibility. zero heel.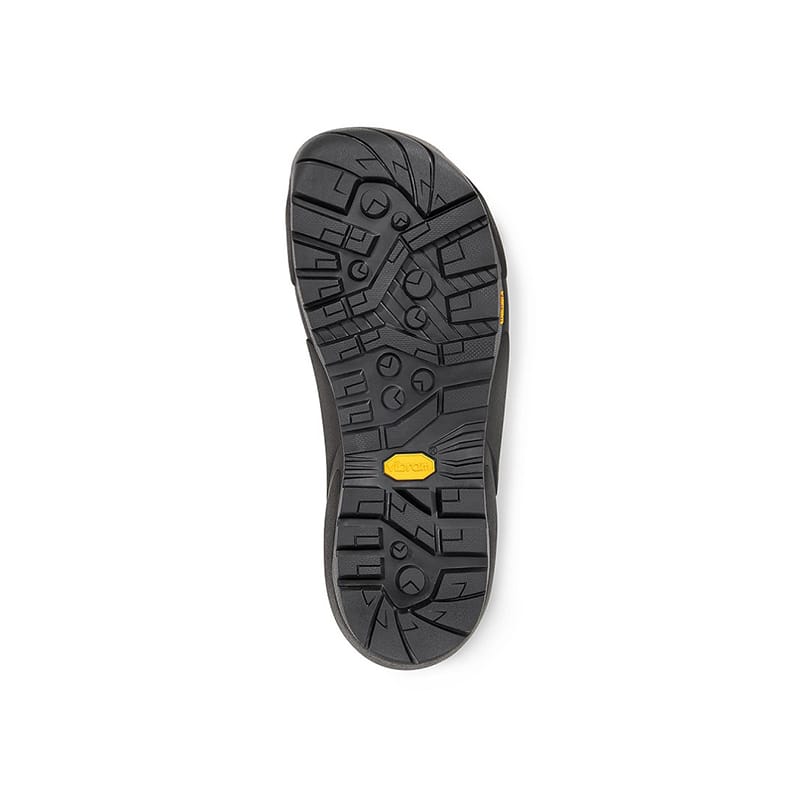 Bubble sole
The PU Vibram® sole with profiling (6 mm rubber), specially designed for outdoor use, is characterized by distinctive edges that offer excellent grip on all uneven terrain, but also have enough contact surface on flat surfaces. High cushioning, stability and slip resistance. zero heel.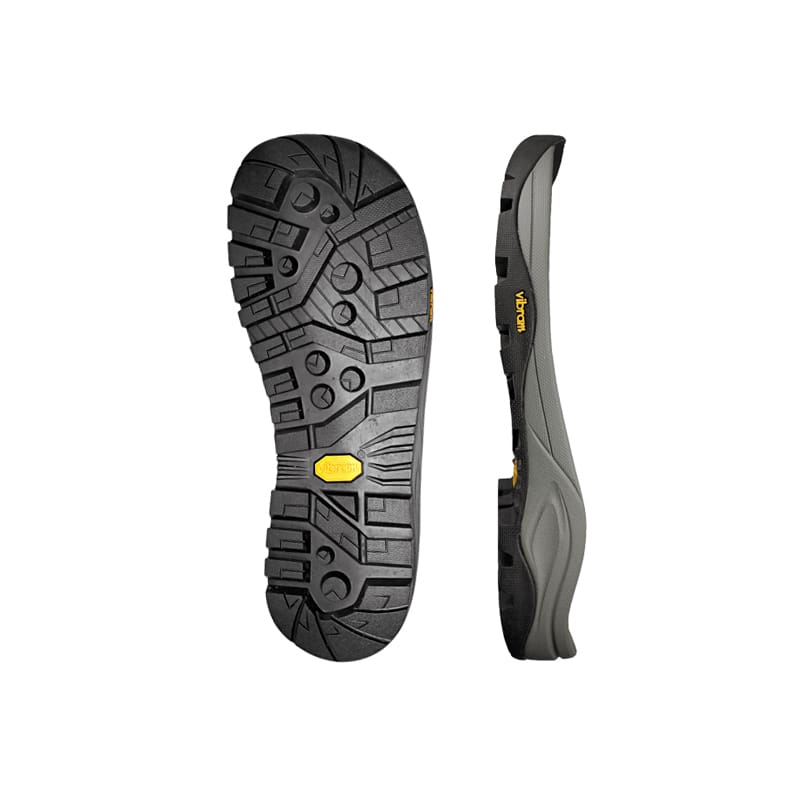 Cross sole
2 components outsole consisting of: 10 mm PU midsole and 6 mm multigrip rubber outsole for heavy duty outdoor activities. Toe covering front part. Low abrasion. Superior traction characteristics also on wet surfaces. Additional flex-notch supports natural motion of your feet. Zero heel.
With incorrect care and too long storage times of the shoe, it can come to a so-called hydrolysis. This is a chemical process in the sole. Here you can find out what hydrolysis is and what you can do about it: Information Hydrolysis