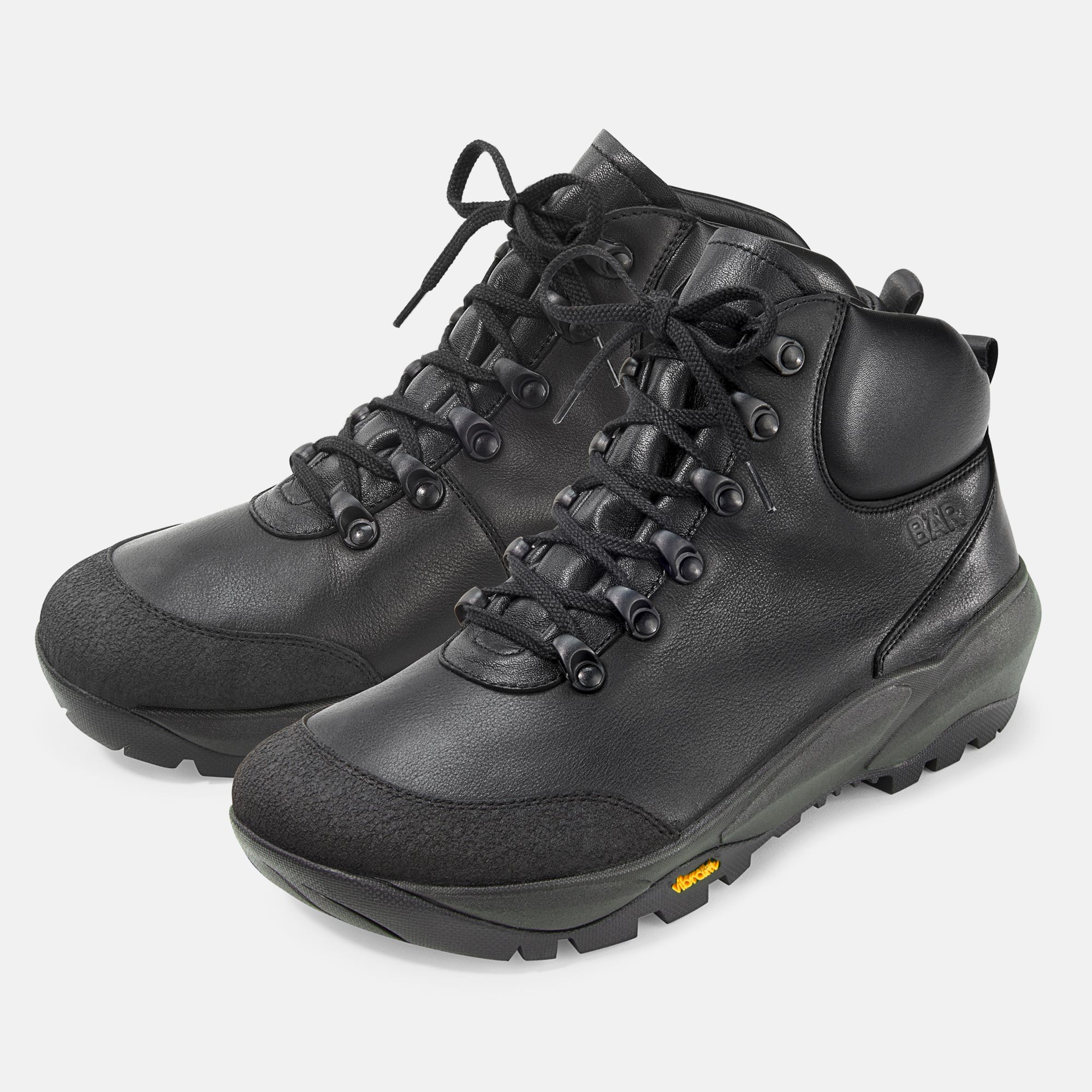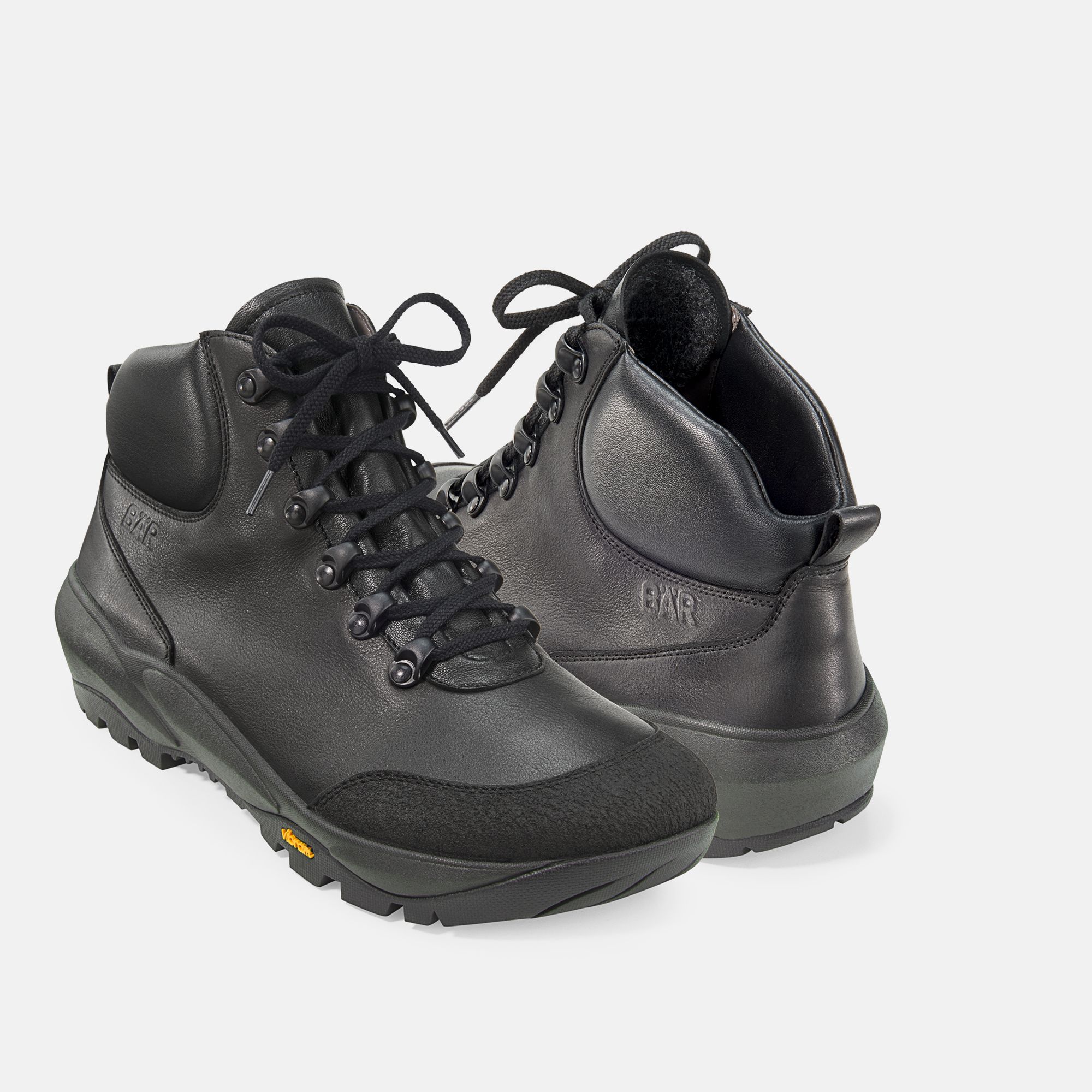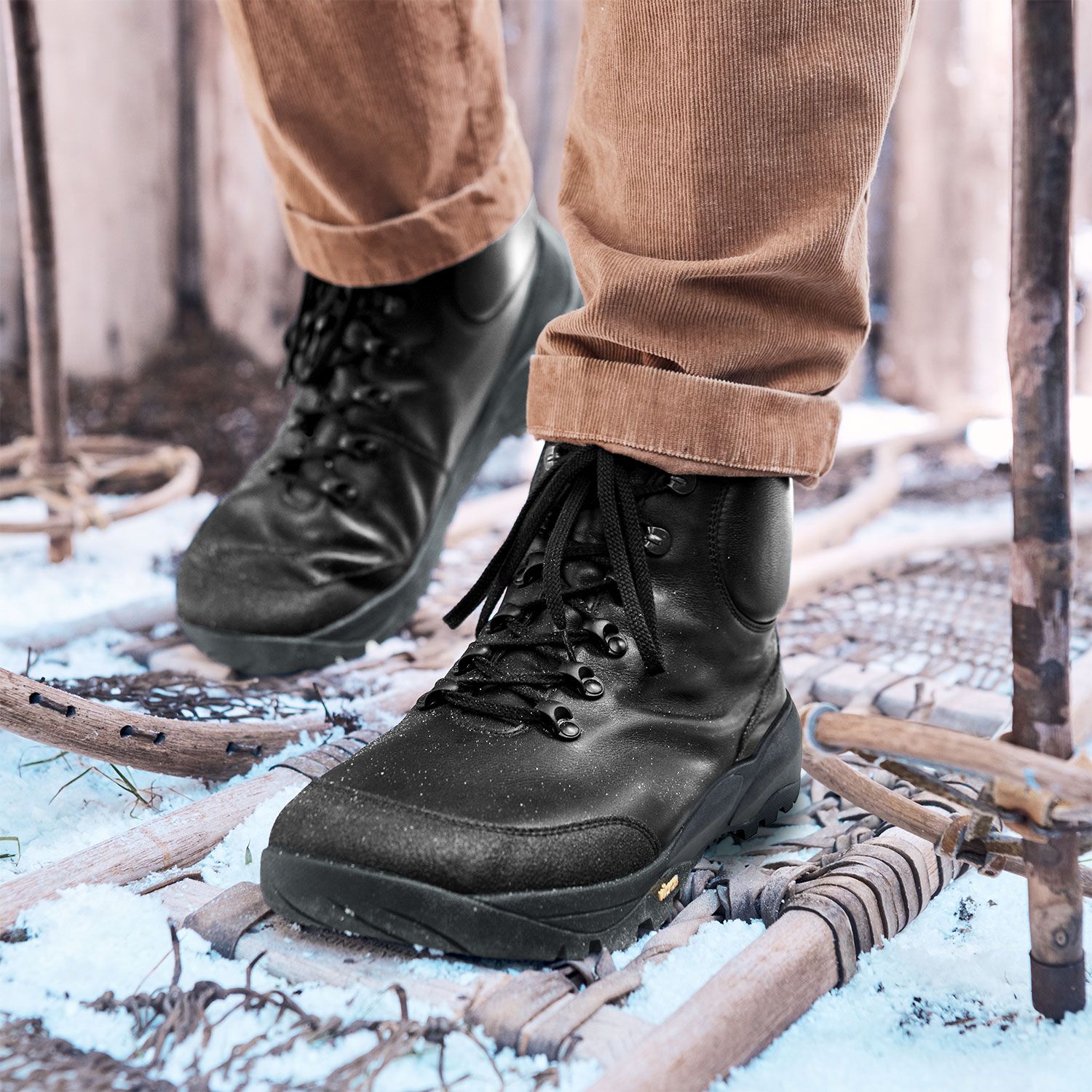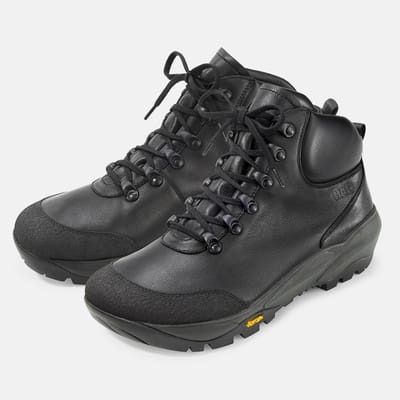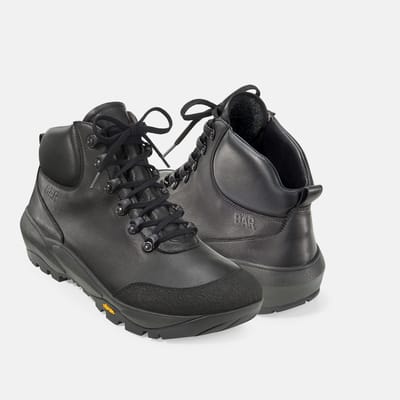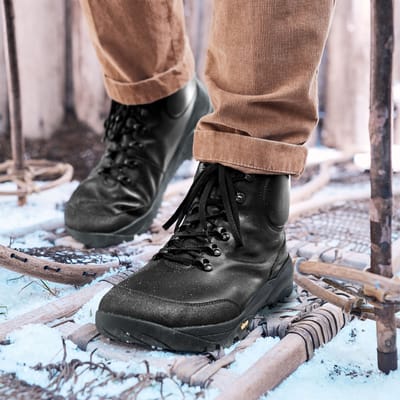 Gran Becca
Item number:
1070-100-05,5
This supersoft boot is perfect for adventures on any terrain. The leather collar is supple and the good in-shoe environment further enhances the comfort, while the shockproof cap made from tough fabric provides protection. On top of all this, the boots couldn't be easier to put on, giving you a head start on your next expedition.
Weight: 442 grams; shaft height: 12 cm on size 6.5
Practical gusseted tongue to keep ­water out
Details
Lining
Calfskin/heel textile Calfskin/heel textile
Removable footbed
Removable, leather-covered 4 mm BÄR Resilienz foam-footbed Removable 4 mm foam-cushion footbed leather covered
Upper material
Smooth leather
Outer material
Coated textile Cowhide nappa leather Lambskin nappa leather Textile coated
Weight ca. per shoe
442 gr
Soletype
Dynamic rolling thanks to grippy Vibram® Cross sole made of lightweight PU with 6 mm rubber profiling Robust Vibram® Bubble sole made from lightweight PU and grippy rubber profile
---
Lovely, but low over toes
I am not all that pleased with this shoe. To a degree, that may be because I maybe got the wrong size. I looked for similar "rough" boots for women, but there were none, which is a shame. However, since the "unisex" (i.e. men-sized) Innsbruck work fine for me, I assumed that ordering Gran Becca in the same size would be perfect (one size smaller than I use for Bär shoes that are designated for women). However, the size is only OK-ish. There is a little over half a centimeter to spare at the front of the shoes, which should be OK. But they are too tight over the big toes, unpleasantly squeezing them on the verge of bruising. These shoes are just not as roomy height-wise as my other Bär shoes (no matter if they are designated for men or women). I have tried with changing the shipped removable footbeds to plain leather ones. I have tried with wearing various kinds of toe caps inside the shoe. It partly alleviates the problem, but is not really comfortable. As a final straw, I removed the inner sole completely, and use the shoes with only the sewn inner sole - this works, but of course means that I "only" have the cushioning of the outer sole, so it is a matter of buying basic comfort for loss of comfort So, if you (like me) have slightly upward-pointing nails on your big toes, you may want to consider sizing up - or buying other shoes. It is a pity. The shoes are so good-looking, so well made, so well thought-out with the gusseted tongue and the way they are laced.
Nach mehreren Mittelfussfrakturen mit Verplattung, bin ich auf einen komfortablen Schuh sehr angewiesen; leider ist dies mit vielen Fehlkäufen (trotz entsprechender Deklaration) verbunden. Bis ich nun auf diesen Schuh traf: ich bin wirklich begeistert! Nicht nur eine hervorragende Verarbeitung, sondern auch ein unglaublicher Komfort beim Gehen ( es braucht noch nicht einmal ein "Einlaufen"), ja sogar schon alleine beim anziehen: mit einem Zug am Schnürbändel ist der Schuh perfekt angepasst und komfortabel + sicher verschnürt. Nichts zwickt, keine Ermüdung und das sagt jemand, der für ihr Leben gerne wandert, eh viel auf den Füssen ist und wirklich schon eine Schuhkauf Odyssee hinter sich hat. Trotz mehr Zehenfreiheit ist dieser Schuh in seiner Form modern und stilsicher gestaltet, sieht in kleinster Weise klobig aus. Auf allen Ebenen gerne 10 Sterne und mehr und mit diesem Schuh habe ich meinen Lieblingsschuhhersteller nun endlich gefunden. Danke liebes Bär Team :-)