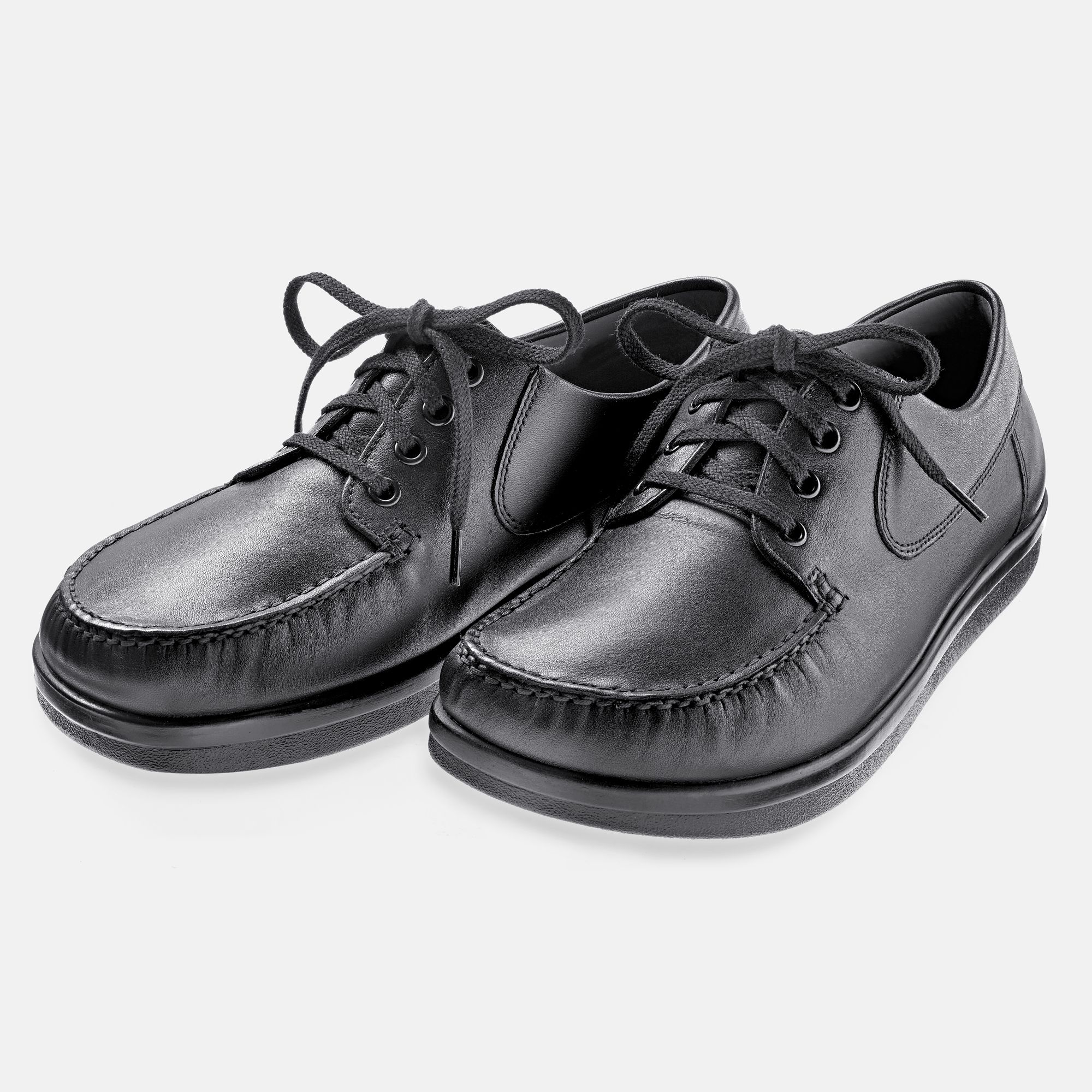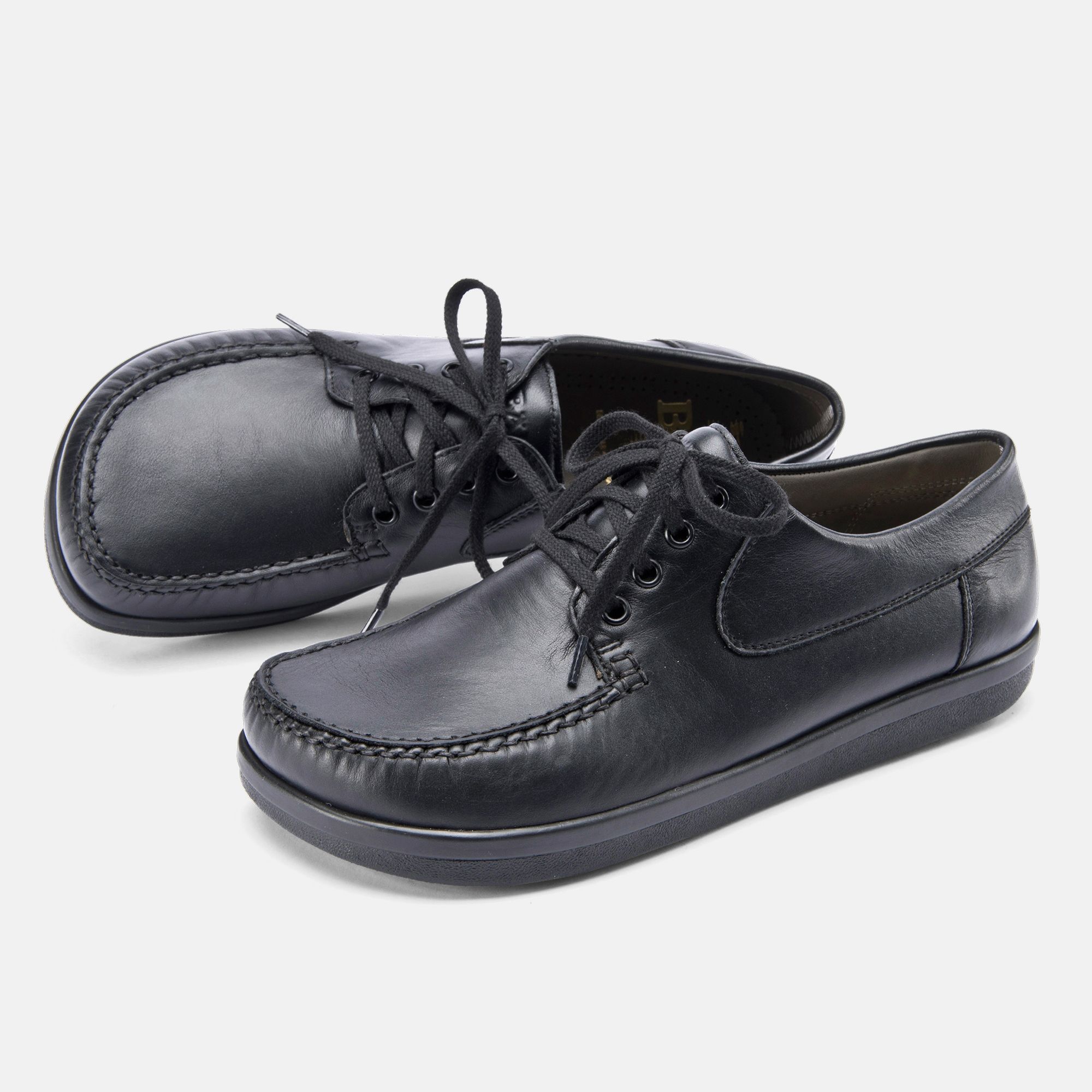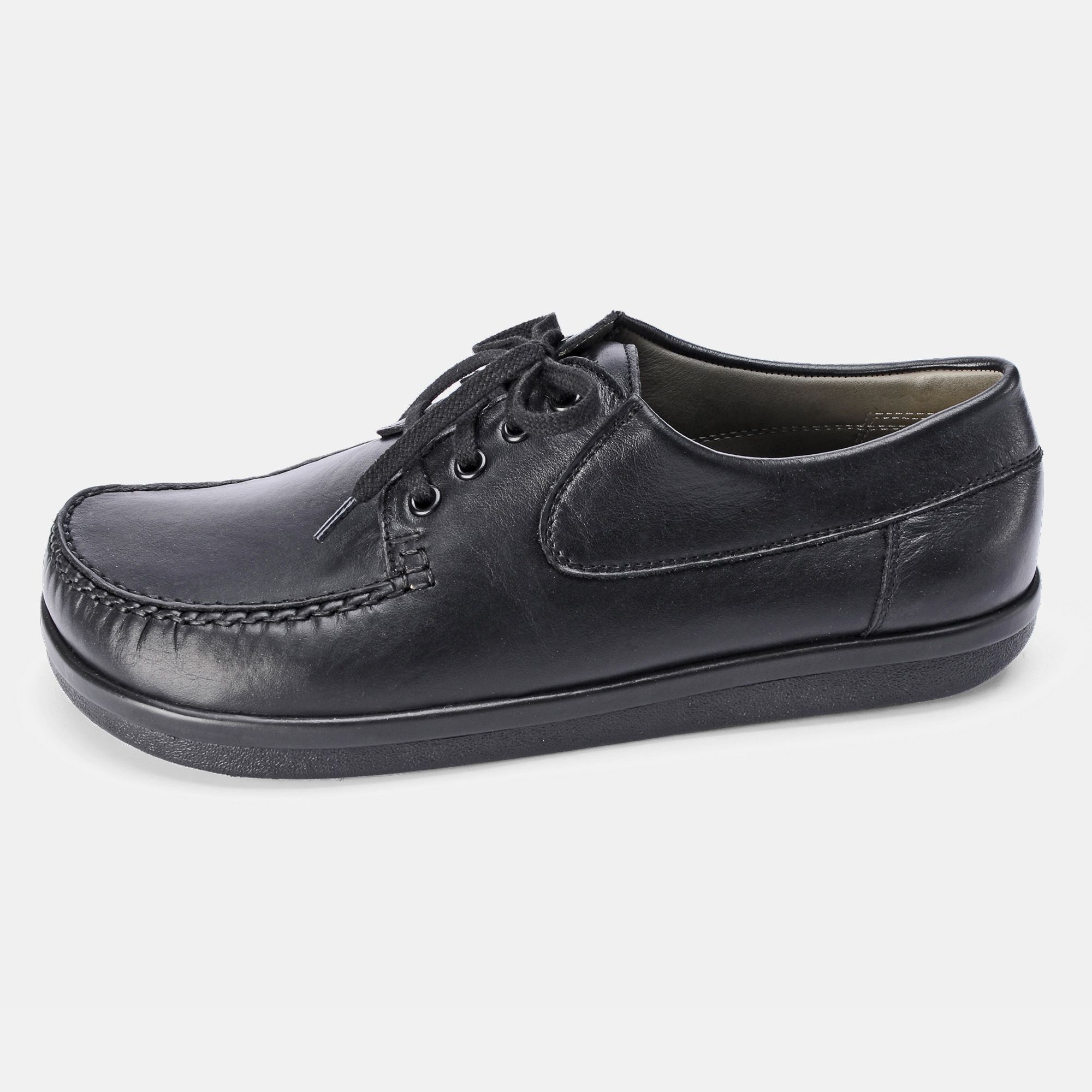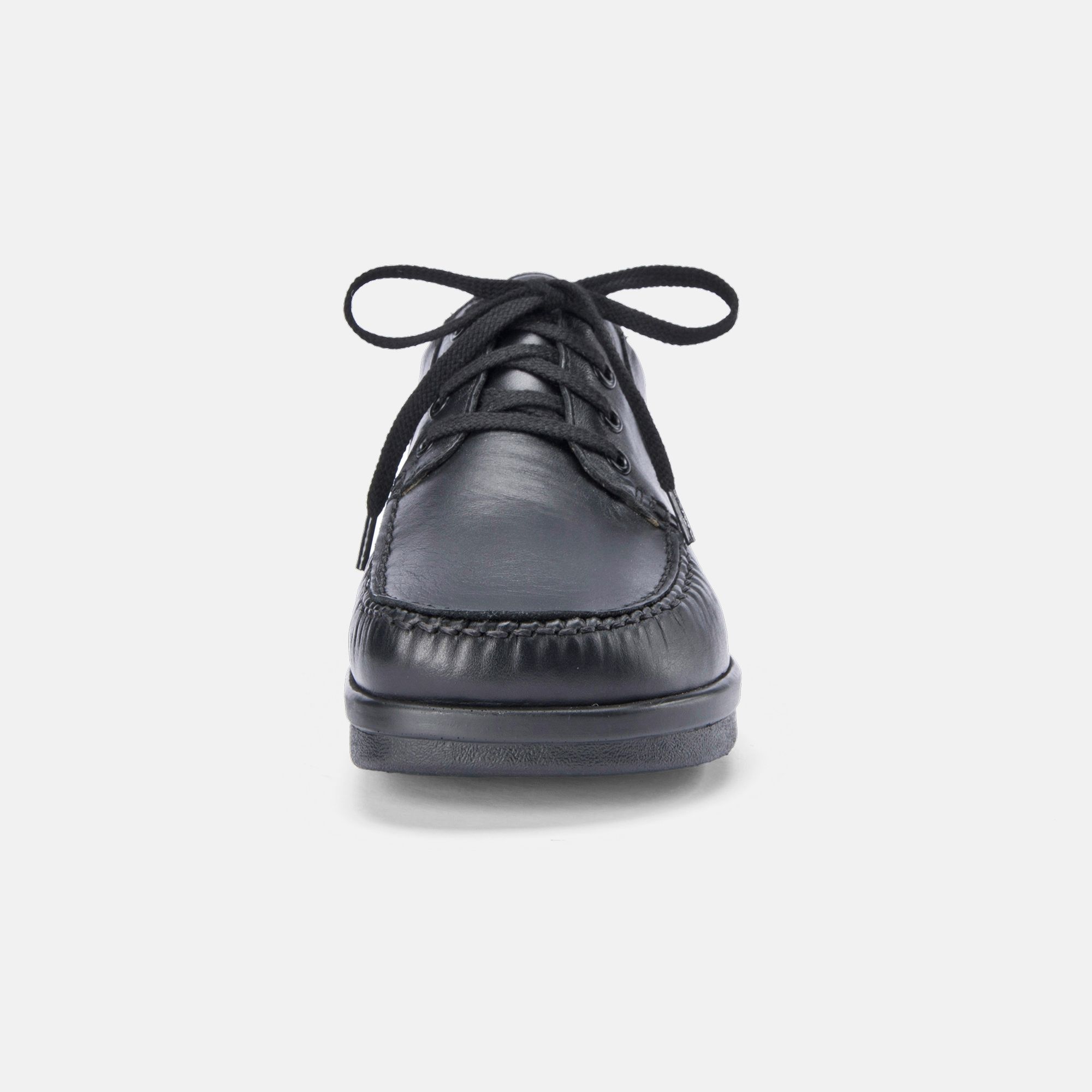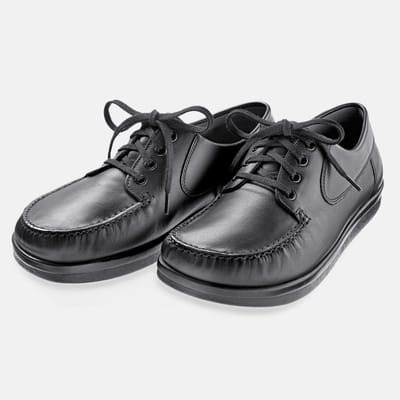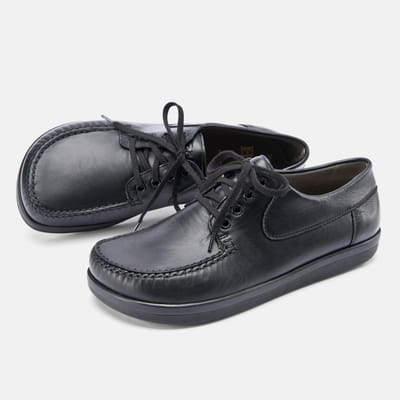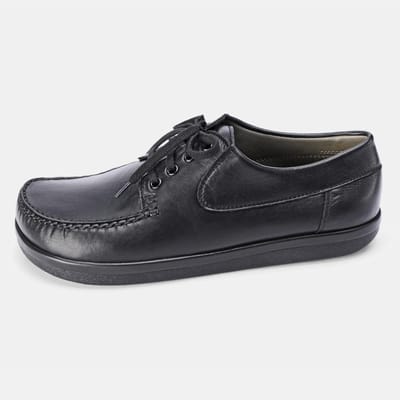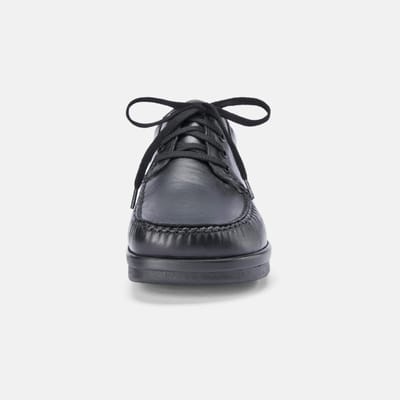 Der Feine
Item number:
1101-100-13,5
Being the very first BÄR comfort shoe to ever exist, "Der Feine" still offers timeless appeal. Featuring a flexible non-slip sole and soft, exquisite genuine leather, this shoe makes a valuable contribution to your well-being.


Classic design with high-quality comfort features
Details
Solid footbed
Leather lined insole of soft Poron® in the front
Upper material
Smooth leather
Outer material
Calfskin nappa leather
Soletype
Lightweight, durable, abrasion-resistant BÄR PU standard sole
---
Ja. Nach 15 Jahren wollte ich meine Feinen neu besohlen lassen (diesmal Original) und gleichzeitig ein neues Paar nachkaufen. Das Besohlen hat nicht geklappt: die Mitarbeiterin in der Filiale hat mir gezeigt, wo das Oberleder im Übergang zur Sohle schon brüchig war. Schade. Die neuen Schuhe sind auch als "Reparatur" zurück - ich wollte eine durchgehende glatte Innensohle. In der Filiale lief das noch unter "Kleinreparatur" 20 €, die Rechnung lautete dann auf 0 €. Danke.
Trage Größe 49, bin bestimmt schon 20 Jahre Kunde, die Schuhe halten bei guter Pflege 10 Jahre und länger, gute Verarbeitung, hoher Tragekomfort. Selbst mein türkischer Schuster sagte, da haben sie aber gute Schuhe.
Habe den Feinen schon über 15 Jahre, und noch die erste Sohle. Habe ihn Jahrelang zum Anzug getragen. Mit dem kann man Stundenlang laufen ohne ihn zu spüren.Einfach Top Quslität von Bär. Volle Punktzahl.
Der Feine ist seit 20 Janren mein bester Schuh!
Bin jetzt seit cirka einem Jahr treuer Kunde von Bär, und werde dies auch bleiben. Die Bequemlichkeit der Schuhe, die Verarbeitung sowie auch die persönliche Beratung in der Niederlassung vor Ort u.v.m. haben mich überzeugt. "Der Feine" hat übrigens seinen Namen nach meiner Meinung zu Recht. Das nächste Paar - es wird mein fünftes von Bär - habe ich bereits ausgesucht (Elias), hat hier lauter sehr gute Bewertungen und wartet :-) auf Anprobe vor Ort.
Toller Schuh, schlechte Infos, schlechter Bestellservice, freundliche Telefonauskünfte
Seit ca 20 Jahren trage ich 3 Paar dieses wunderbaren Schuhs. Unverwüstlich, bequem, gesund, zeitlos. Besser geht es nicht. Aus Sorge, dass das Modell irgendwann auslaufen könnte habe ich 3 weitere Paar im Internet bestellt. Die Schuhe sind immer noch gleich gut, aber der Bestellservice ist nicht gut: die 3 Paare kommen zeitversetzt aus unterschiedlichen Filialen in Deutschland, d.h. sie sind u.U. schon probegetragen worden (keine Infos hierzu). Der Preis auf der Bestellbestätigung war 185€, auf der Rechnung dann 195€. Auf die beiden letzten Paare warte ich noch. Die Dame an der Hotline war äußerst nett u professionell, die Auskunft zur Paketverfolgung jedoch falsch recherchiert. Die Schuhe sind trotzdem einmalig gut.