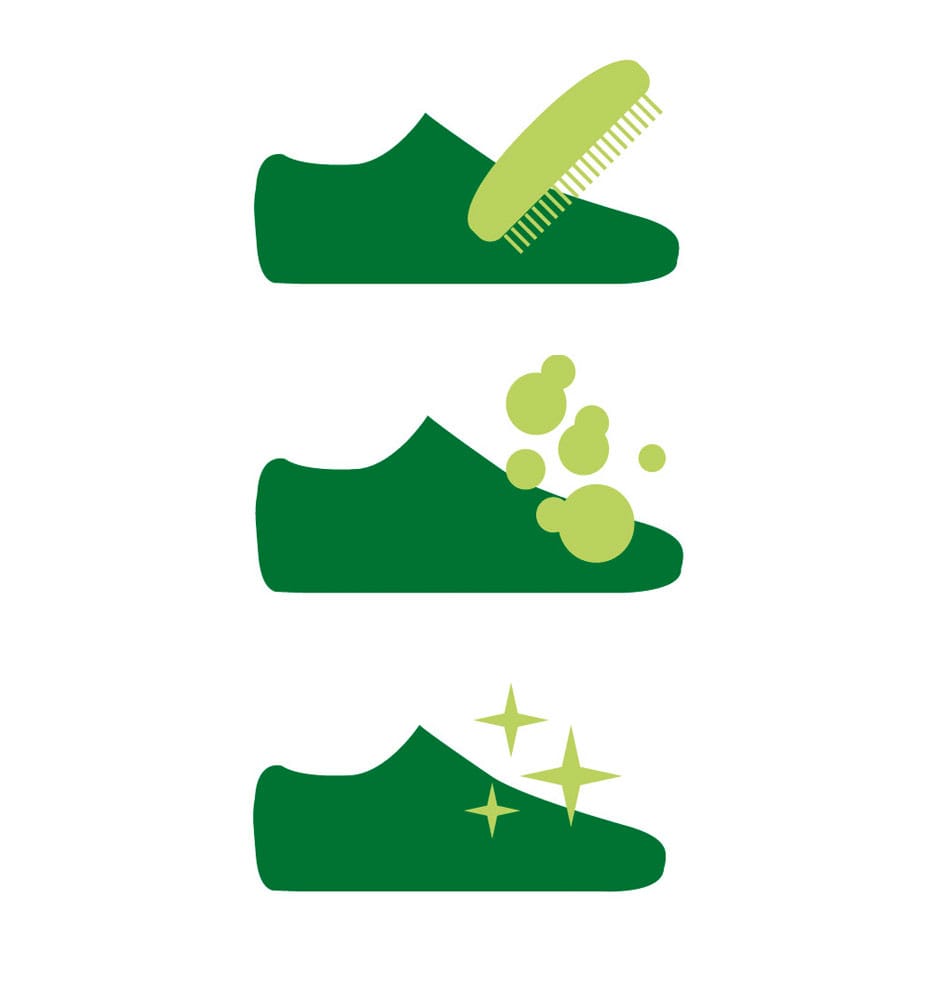 ①
Do not let the shoes dry, but clean them immediately under lukewarm water with the mentioned brush. To avoid rims, moisten the entire shoe when doing so. Please remove the laces before cleaning and clean them as well.
②
You can counter stubborn stains with a special cleaning rubber, such as our 'FLECK-WEG' cleaning rubber.
③
For grease stains we have another home remedy tip for you: first dab with a paper towel (do not rub!), then spray the stain with a dry shampoo, let it soak in and then gently comb it out again with a suede brush.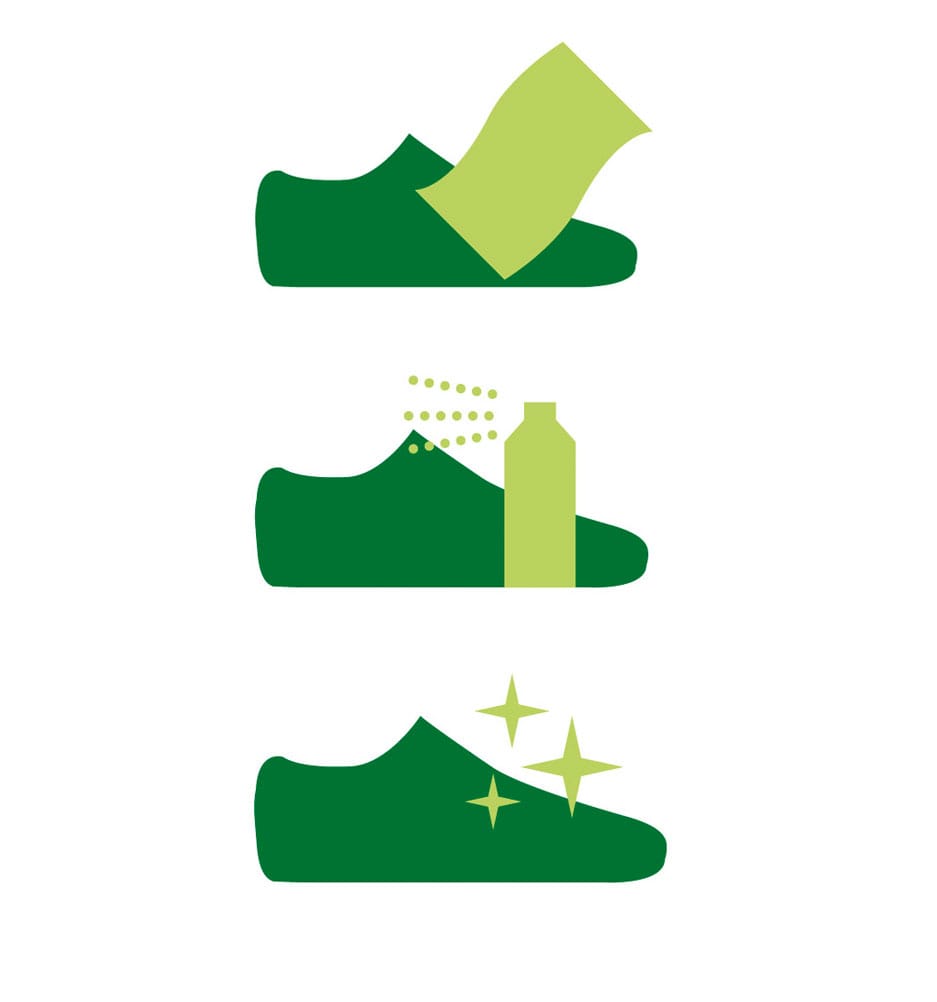 As with any shoe, the following applies especially to open-pored suede: regular cleaning and care are worthwhile! Especially because neglect will cause the fine leather fibres on the surface to "spackle" unsightly and create slippery spots. By repeatedly roughening the fibres with a soft suede or cleaning rubber, you can easily prevent this and maintain the noble, velvety impression.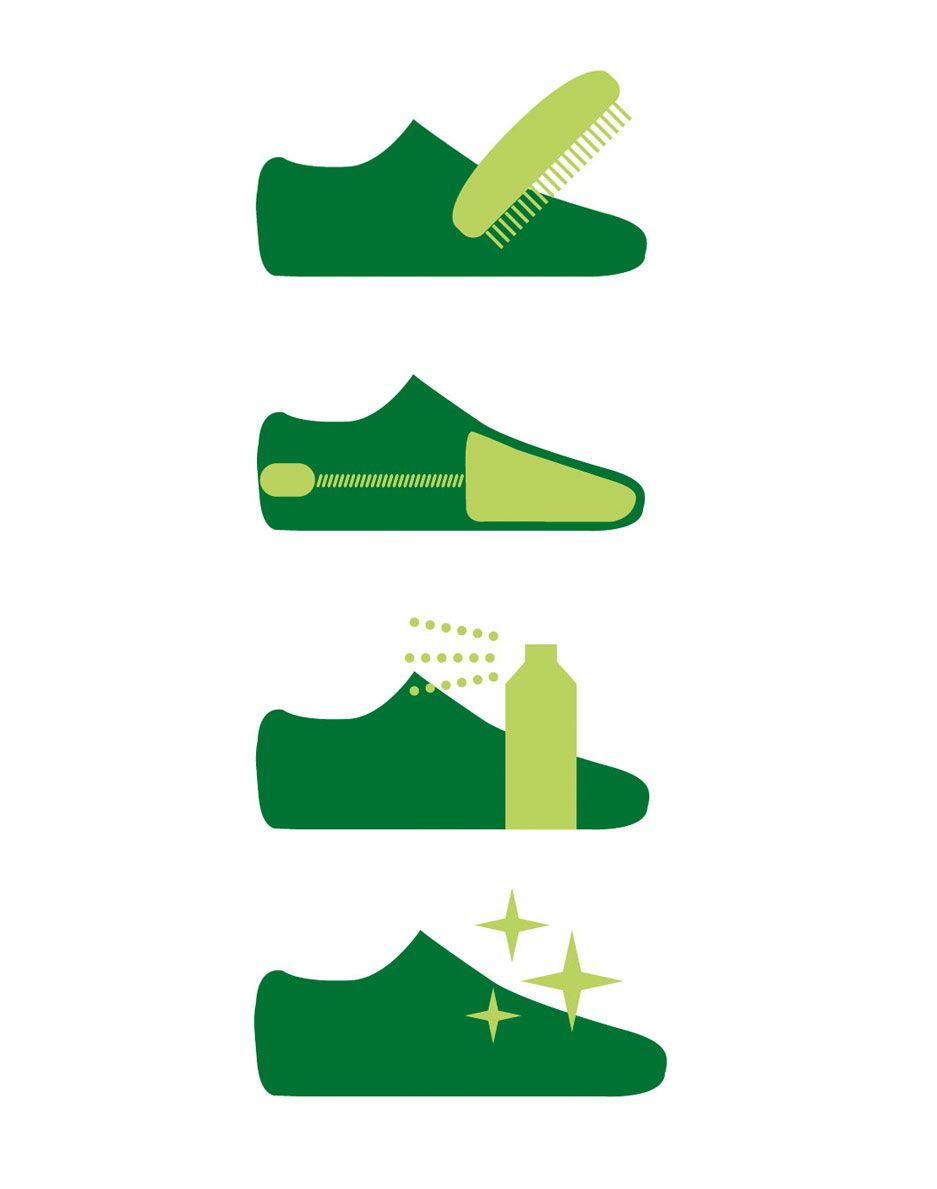 After you have removed dirt from your suede shoes by brushing or with water, you should only apply care products when the shoes are dry and ideally equipped with a wooden shoe tree. If there is no unusual soiling, one care session per month is sufficient.
①
Apply our suede leather care spray after cleaning. This will protect the leather quality and provide a solid basic protection of colour and appearance. Give the spray some time to develop its effect in the fibres of the surface.
②
Finally, brush on gently and finally impregnate with 'Power Protector'.
More rough leather shoes from BÄR