Back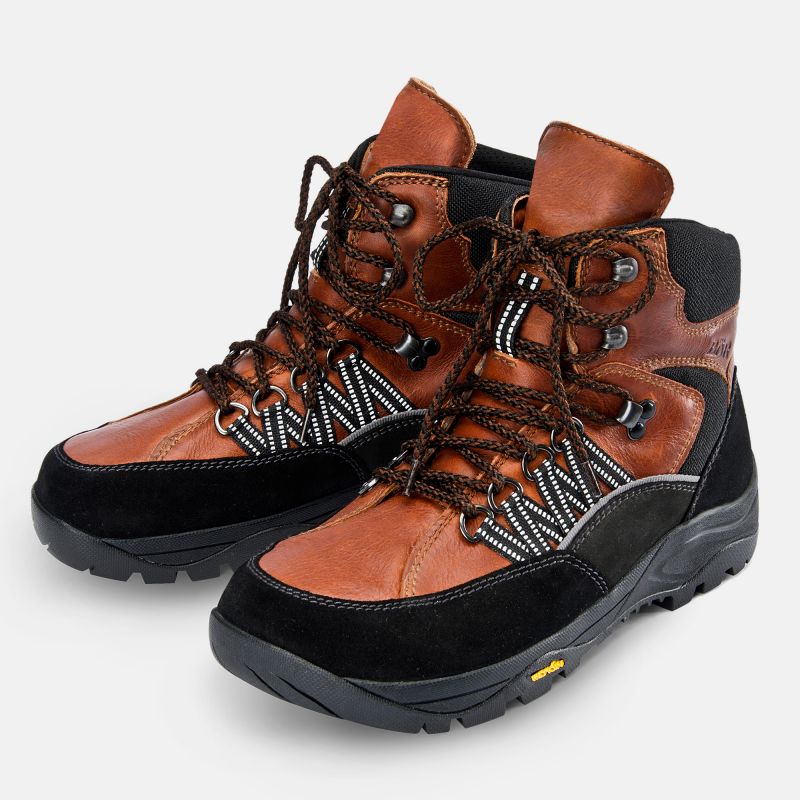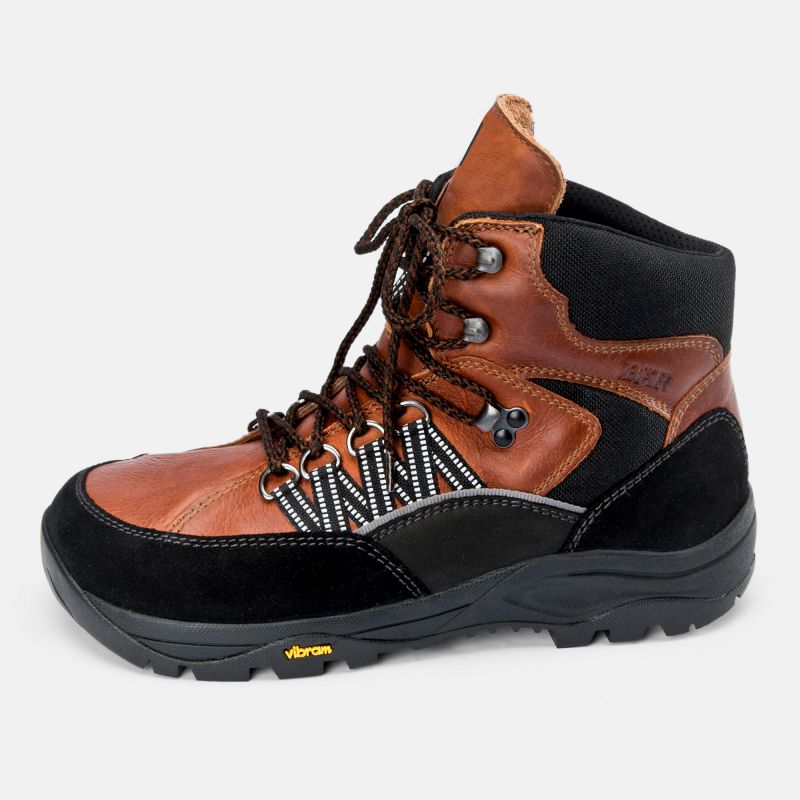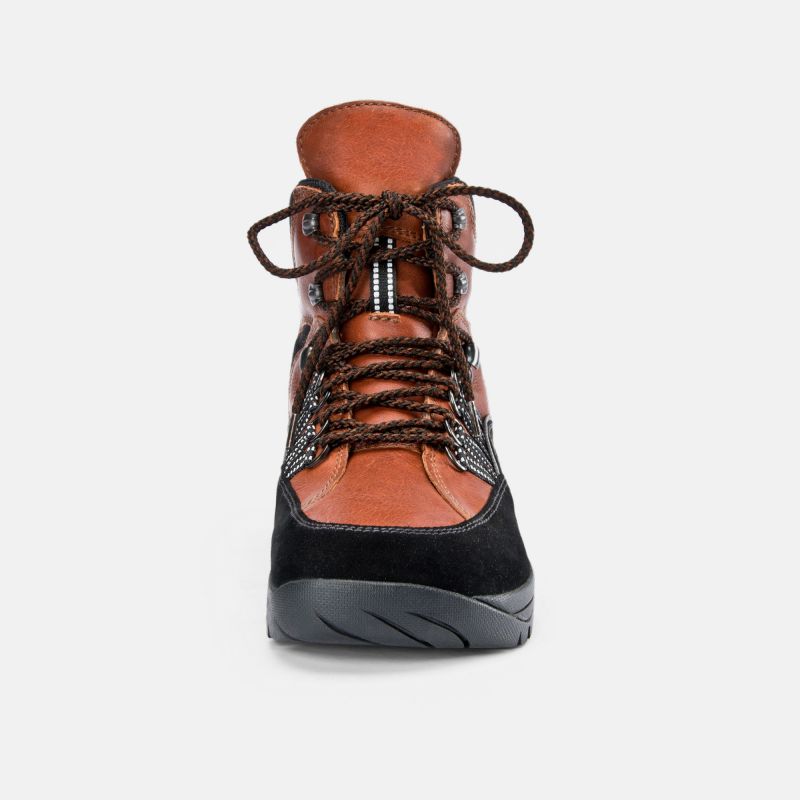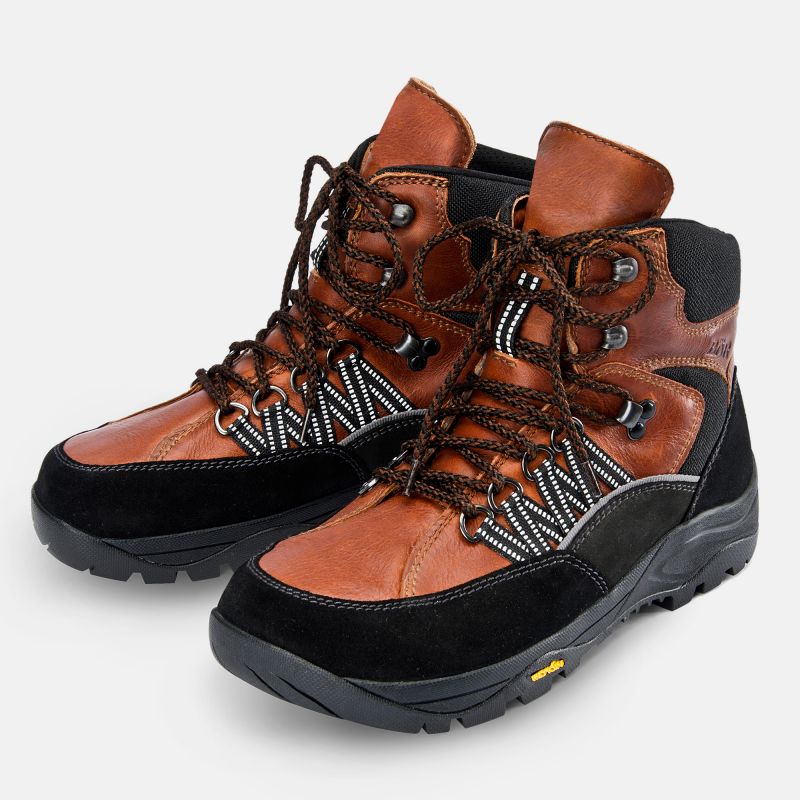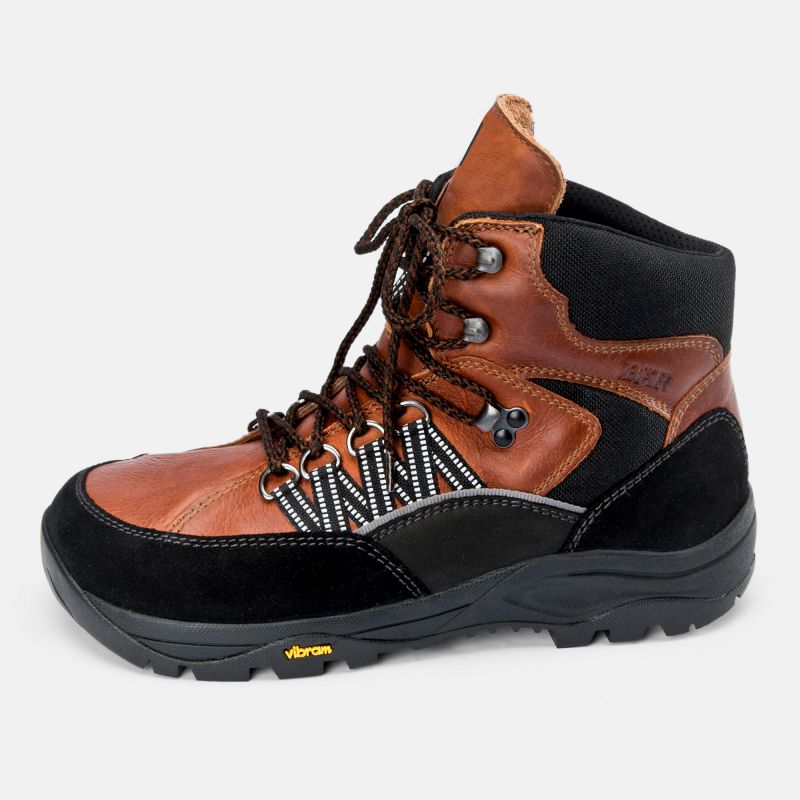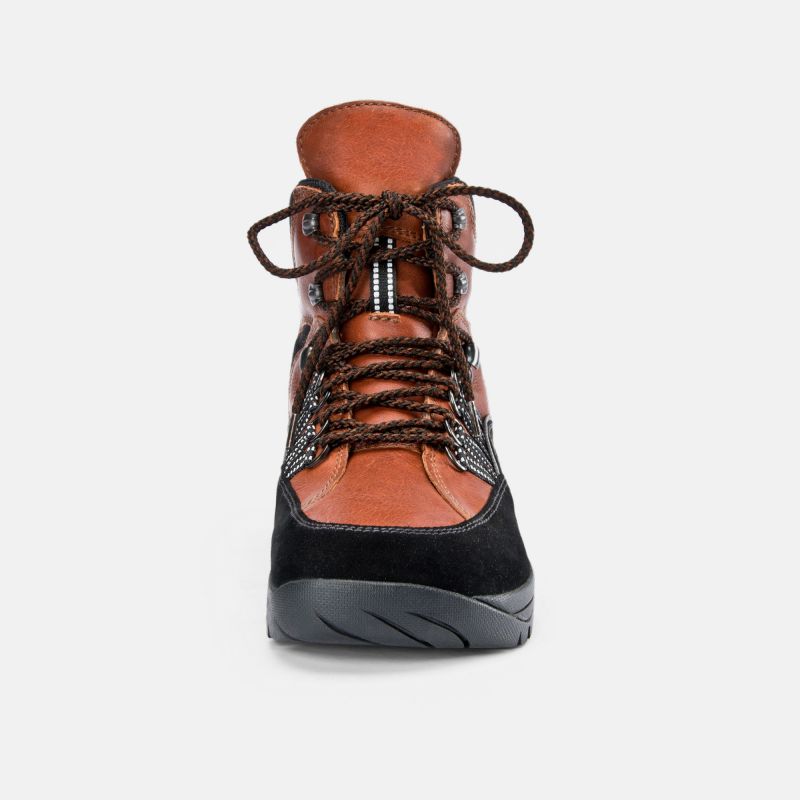 Treviso
Item number:
1191-197-06,5
This de luxe trail boot has been tested on the Camino de Santiago. It offers great performance under foot and supports a natural rolling motion. Your foot stays energised because the in-shoe environment is healthy too. The tough material will take you virtually anywhere, while the softly padded fabric collar moulds perfectly to the foot.
Practical quick lacing with rings and hooks
Lining
Foot-friendly, breathable textile lining, the heel is leather lined
Footbed
Removable footbed
Removable footbed
Removable, leather covered 6 mm active charcoal footbed for good foot climate and 3 mm Poron® - heel cushion
Upper material
smooth leather
Outer material
Calfskin suede leather water-repellent, Cowhide nappa leather water-repellent, Cowhide nubuck leather, Functional textile
---
These are the the best boots. They are very expensive, but I am still wearing them after about 10years of regular if not daily use. They have been across country and done loads of building work. The footed is extremely supportive, there is lots of room for your feet to work as they are naturally meant to. I always come back to them when my legs or feet are uncomfortable and they seem to massage everything and make my feet and legs feel better. Worth the money.
Ich habe seit 2016 das aktuelle Modell Trevino, mit dem alten Modell davor war ich nicht zufrieden, es wurde aber anstandslos nach Reklamation zurückgenommen. Das neue Modell ist viel besser, die Sohle ist robuster und bietet guten Halt auf jedem Untergrund. Das Leder ist robust, aber leider etwas empfindlich gegen Nässe, wenn der Schuh eine goretex Ausstattung hätte wäre er noch besser, mit meiner für mich angefertigten maßeinlage ist der Schuh optimal für lange Touren.
In diesem Jahr waren nach 15 Jahren neue Trevisos fällig. 15 Jahre hat der alte Treviso gehalten, was Bär verspricht. Für sicheren Tritt und Knöchelschutz gibt es für uns nichts besseres.
Unterwegs auf dem Jakobsweg
Den Schuh hatte ich mir für den Camino Primitivo angeschafft. Dieser Jakobsweg geht gut 350 km über viele Berge und Täler. Die Wege bestehen stellenweise aus sehr grobem Geröll, Matsch, Wurzeln, Kies usw. Kurz: Es ist von allem etwas vorhanden - sogar Schnee ist im Frühjahr keine Seltenheit. Gekauft habe ich den Schuh eine Nummer größer als meine normalen Schuhe, so dass ich noch eine gute Daumenbreite Platz vor dem großen Zeh hatte. Die Schuhe habe ich mit normal dicken Socken von Wrightsocks getragen. Anfangs war der Platz in den Schuhen gefühlt immens und ich hatte manchmal auch das Gefühl, dass an der Ferse etwas Schlupf vorhanden war. Durch eine andere Schnürtechnik passte aber alles. Den Jakobsweg habe ich ohne irgendeine Blase überstanden und war damit eine Besonderheit. Jeder sonst hatte mehr oder weniger starke Blasen. Auch auf meinen Touren auf anderen Jakobswegs hatte ich in anderen Schuhen auch immer Blasen. Jetzt zum Schuh selber: Negativ: Einlegesohle: Während der Eintragephase (ca. 300km) hat sich die Einlegesohle schon schnell verabschiedet. Die original Einlegesohlen waren mitunter die größte Enttäschung. Schon nach 2-3x tragen löste sich die Leder-Decksohle von der schwarzen Untersohle. Auch die Passform an der Ferse war grottig, so dass es früher oder später dort zu Blasen gekommen wäre. Die Einlegesohle sollte man direkt tauschen. Ich habe mir welche vom Orthopädietechniker anfertigen lassen, die perfekt passten. Schnürsenkel: Eine weitere Enttäuschung sind die Schnürsenkel. Die Knoten (egal welche) lösten und lockerten sich ständig. Ich habe mich schnell gefragt, ob die bei Bär die Schuhe ernsthaft testen. Der Austausch gegen Lowa-Schnürsenkel war goldrichtig. Damit konnte man die Schuhe perfekt schnüren. Fußklima: Ich empfand die Schuhe als sehr warm und habe stark darin geschwitzt, was ich sonst in keinem anderen Schuh bisher hatte. Obwohl es ein reiner Lederschuh ist bzw. sein sollte, sammelt und staut sich die Feuchtigkeit. Ich würde gerne mal wissen, was da für eine Membrane im Futter verarbeitet wurde. Material: Die Schuhzunge hat an einer Seite Falten geworfen und bei normaler Schnürung sehr auf dem Fußrücken gedrückt. Hier sollte Bär entweder ein glatteres, weicheres Leder verwenden oder die Zunge abpolstern. Haltbarkeit: Mittlerweile haben die Schuhe ca. 750 km hinter sich. An den Knickfalten fängt es an, dass sich der Kleber an den Sohlen und dem Deckleder etwas löst. Das ist nicht gravierend, aber von Meindl und Hanwag kenne ich das so nicht. Positiv: Platz: Ich musste meine Füße nirgends abkleben, um Blasen zu vermeiden. Einfach morgens Socken und Schuhe anziehen und loslaufen. Nach 30-35km pro Tag gab es auch keine großen Ermüdungserscheinungen. Sohle: Die Sohle ist sehr griffig und haltbar. Nach ca. 750 km ist der Zustand immer noch tadellos. Auch löst sich der Dreck schnell ab. Die Dämpfung ist ebenfalls einwandfrei. Qualität: Das Leder ist sehr robust. Ich habe es lediglich 2x mit Bundeswehr-Schuhcreme während der Eintragephase behandelt und die Schuhe waren absolut wasserdicht. Selbst als es durch tiefen Matsch oder kleine Bäche gibt, ist nirgends Wasser reingekommen. Auch jetzt sieht das Leder aus wie neu. Es ist auch sehr pflegeleicht. Einfach mit der Schmutzbürste abbürsten und fertig. An sich war ich mit den Treviso recht zufrieden. Ich weiß aber nicht, ob ich sie angesichts des sehr hohen Preises nochmal kaufen würde. Da bieten die breiten Hanwags doch deutlich mehr. Daher der Tipp an Bär - Innenfutter aus gepolstertem Leder und ohne irgendwelche Membrane (vgl. Hanwag Canyon) - Andere Schnürsenkel - Andere Innensohle!!! Auch hier mal mit den Handwag vergleichen, die saubequem und haltbar sind - Besseren Kleber zwischen Leder und Vibramsohle verwenden - Zunge auskleiden oder weicheres Leder verwenden, das keine Falten wirft Diese Änderungen zusammen mit der jetzigen Form und Zehenfreiheit würden aus meiner Sicht den perfekten Weitwanderschuh ergeben