Back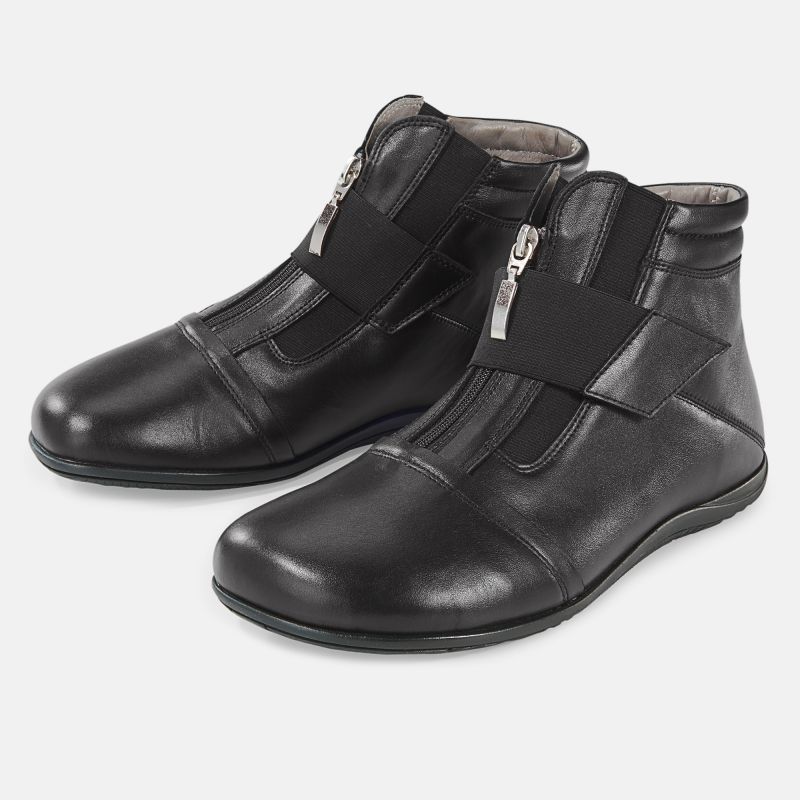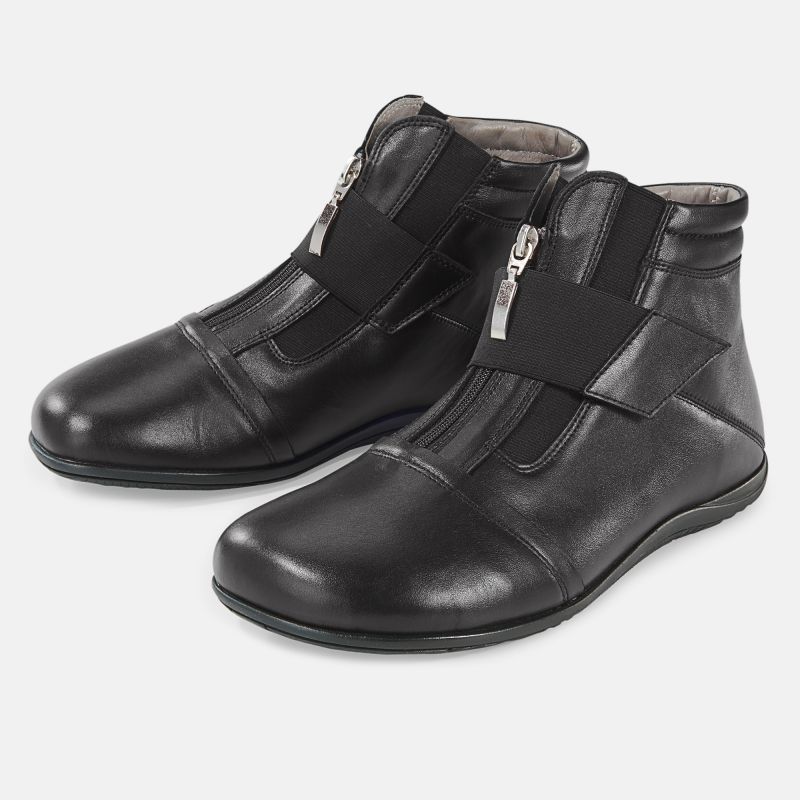 Simona
Item number:
2153-100-05,0
Leaves nothing to be desired: this attractive, functional ankle boot can be part of an eye-catching outfit just as easily as it can be taken on and off. The clear design sets the tone. It suits your favourite pair of trousers as well as an elegant skirt. That allows you to get ready to go out more quickly and to be relaxed on the go.
With a practical zip and stretchy Velcro
Lining
Calfskin lining with textile heel
Footbed type
Removable footbed
Removable footbed
Removable, leather-covered 3 mm Resilience foam footbed
Outer material
Calfskin nappa leather
Soletype
Lightweight, hardwearing Agility sole in TPU
---
Schlicht-elegant, etwas für schmale Fesseln
Bildschöne Stiefel aus weichem Leder. Das passt sich beim Tragen an den Fuß an und kann praktisch nicht drücken. Gibt guten Halt beim Gehen. Die Größe fällt normal aus. Im Winter sollte man grundsätzlich etwas Platz lassen für warme Strümpfe und Sohlen. In diesen Stiefeln sind weich gepolsterte Innensohlen eingelegt, die sich herausnehmen lassen. Die Risthöhe ist normal, meine Füße passen gut rein, obwohl ich einen "hohen Spann" habe. Um die Fesseln ist das Modell recht eng. Nichts für allzu kräftige Waden. Nach längerem Tragen verliert sich das. Der Einstieg erfolgt über einen frontalen Reißverschluss auf dem Rist. Das Klettband wird quer darübergelegt. So kann man die Festigkeit nachregulieren. Sehr gut: es gibt keine zwickenden Nähte oder Wülste.