Back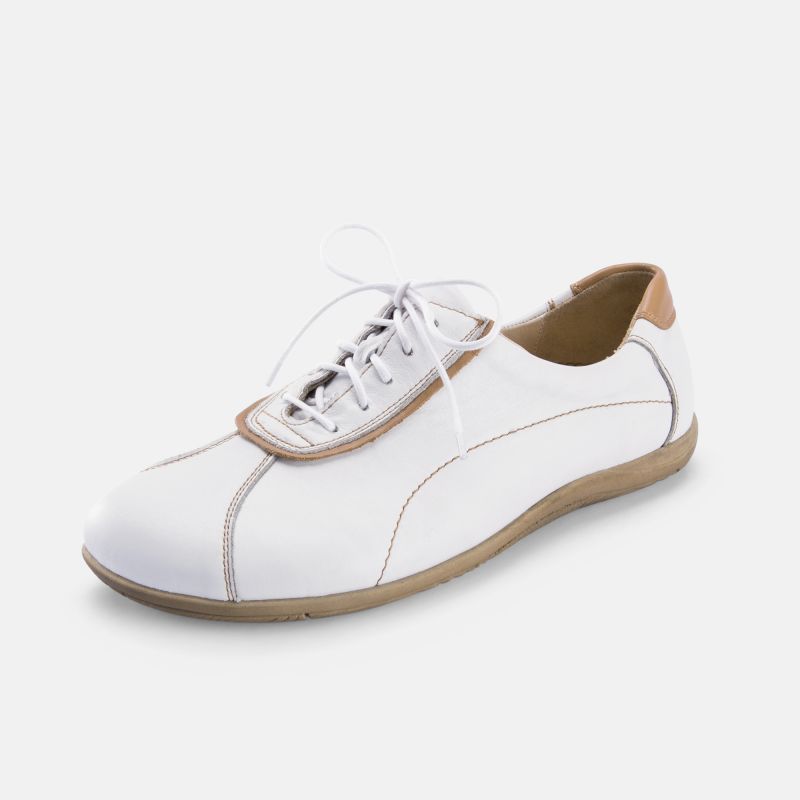 Janette
Item number:
2469-320-05,5
BÄR liberates your feet while supporting them where necessary. With its distinctive design and subtle, harmonious colourway, "Janette" is a reliable all-rounder that will accompany you through the summer.
Solid footbed
1,5 mm Poron®-footbed, calfskin leather covered
Upper material
smooth leather
Outer material
Calfskin nappa leather, Calfskin nappa leather water-repellent
Soletype
Lightweight, hardwearing Agility sole in TPU
---
Sehr guter und leichter Schuh. Tolles Leder. Muss ihn allerdings eine halbe Nummer größer als Sandalen kaufen. Habe einen operierten Hallux und die Schuhe passen dort sehr gut, ohne Druckstellen auf der Narbe zu hinterlassen. Ich bin sehr zufrieden.
Ein Schuh, wie ein Pantoffel. Meine breiten Füsse haben es endlich mal bequem, weil sie genug PLatz haben.
Dieser Schuh ist eine Wohltat für meinen Fuß, insbesondere die sehr flexible Sohle. Leider ist dieses Jahr eine andere Sohle gewählt worden und ich zögere, ob ich ihn denn wie üblich wieder in meine Sammlung aufnehme, da ich einen ählichen Schuh habe it der neuen Sohle und den Unterschiede deutlich merke. Nichts geht über den Naturkautschuk. Der einzige Nachteil ist, er läuflt ich eher ab.