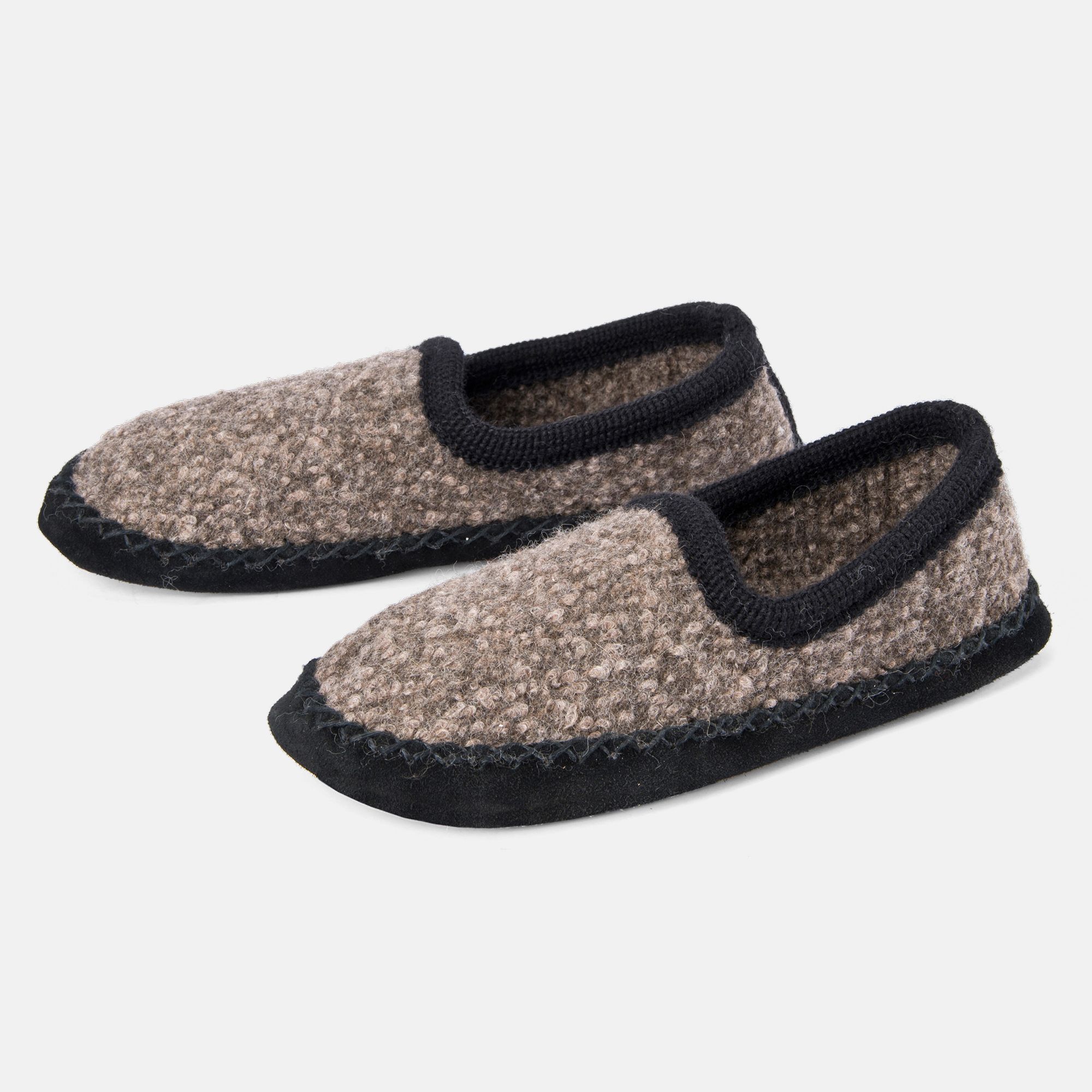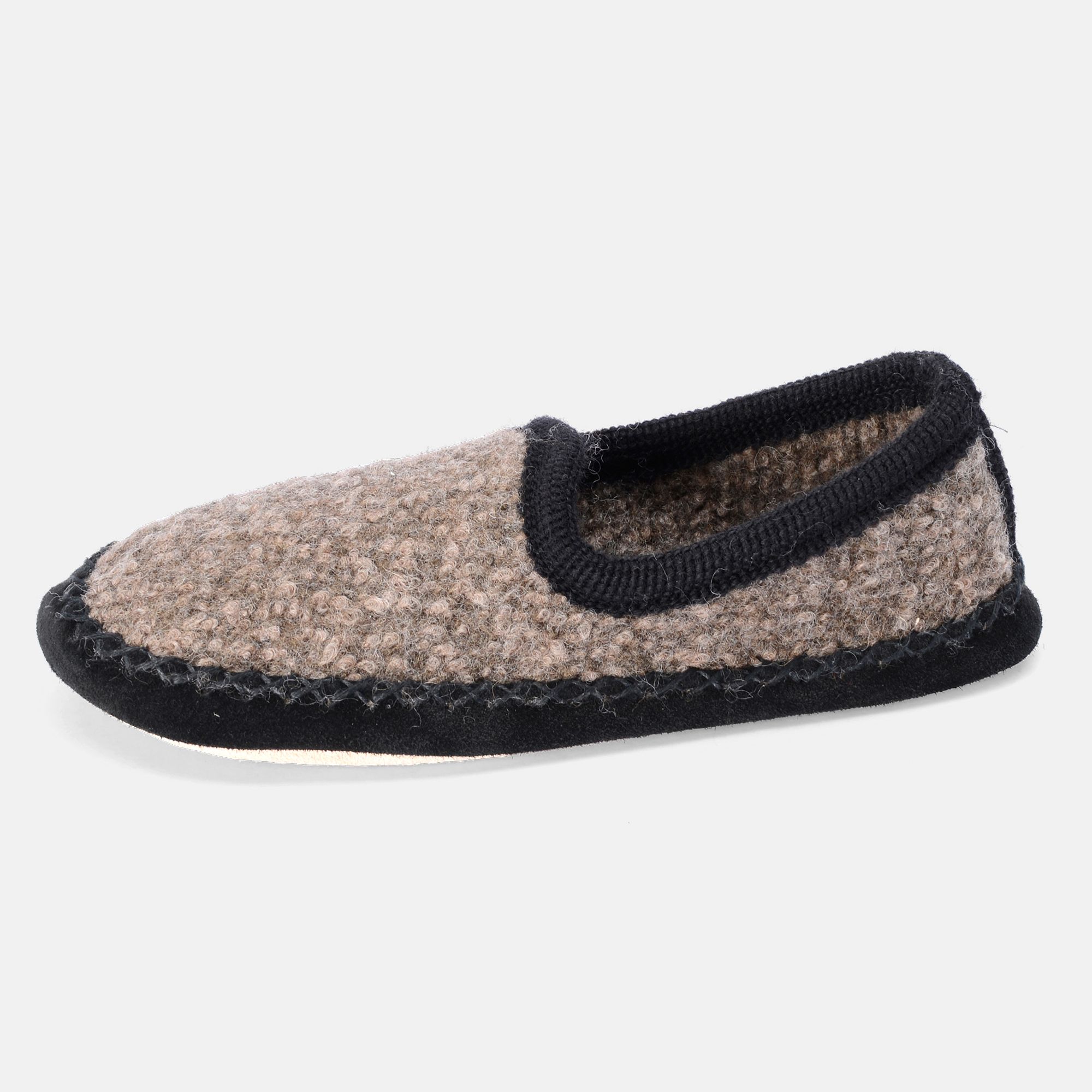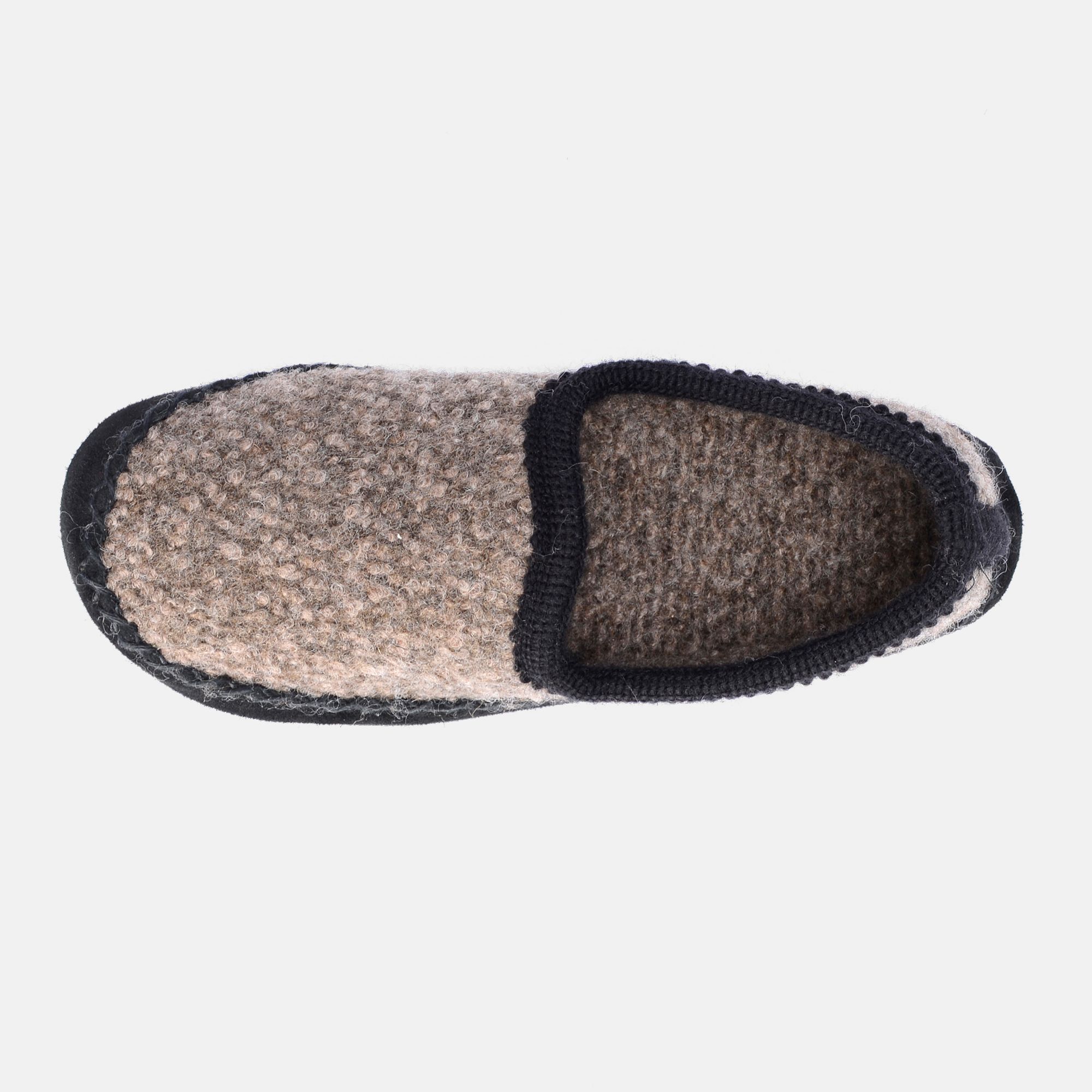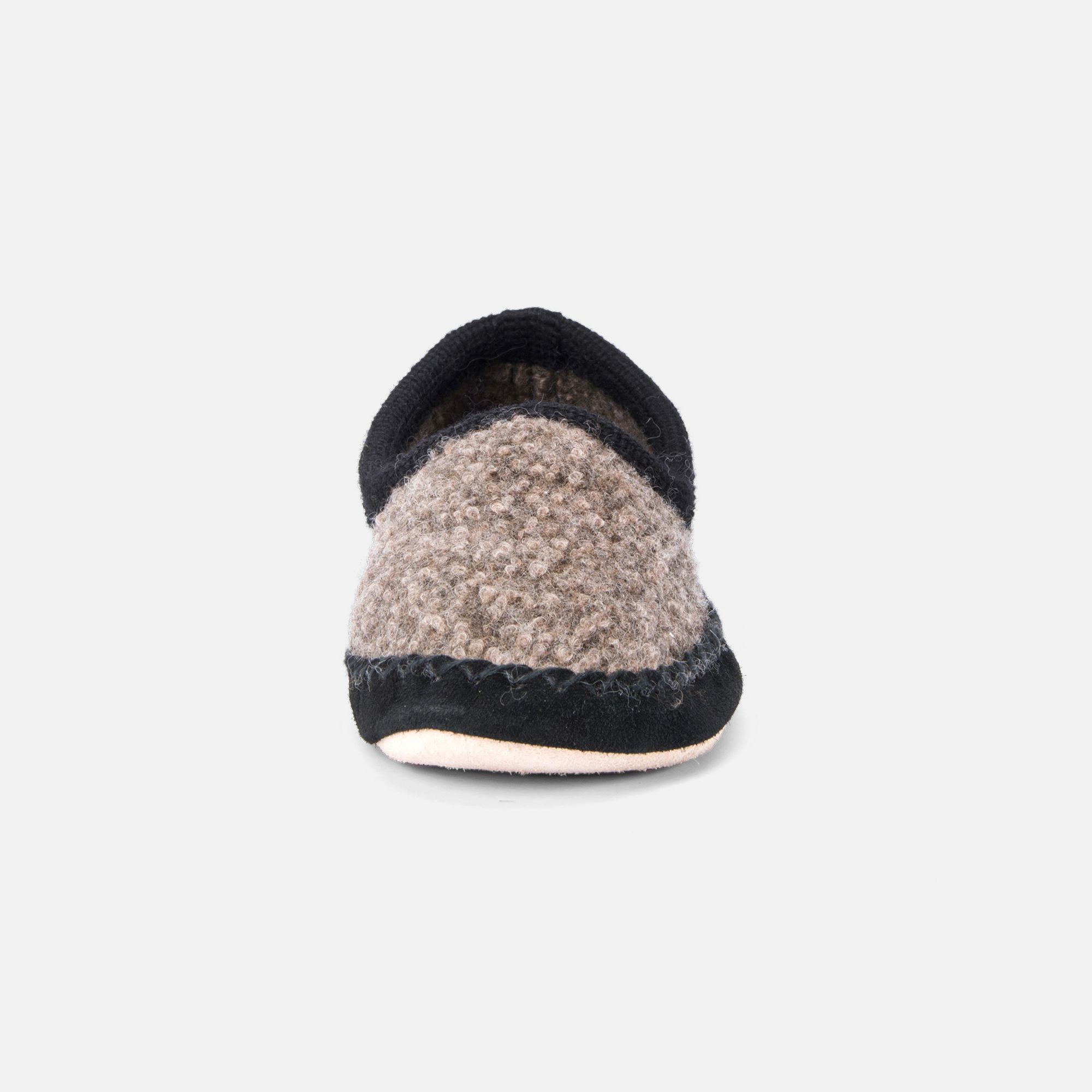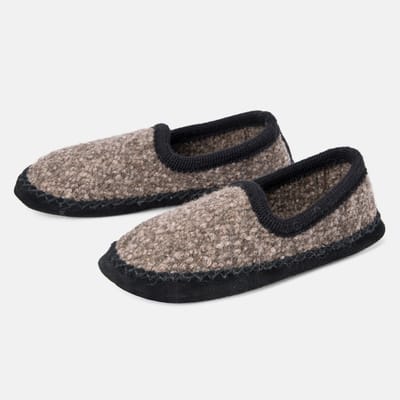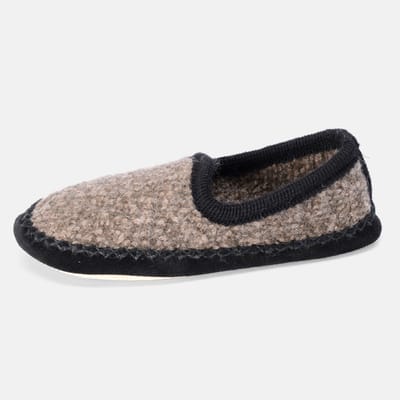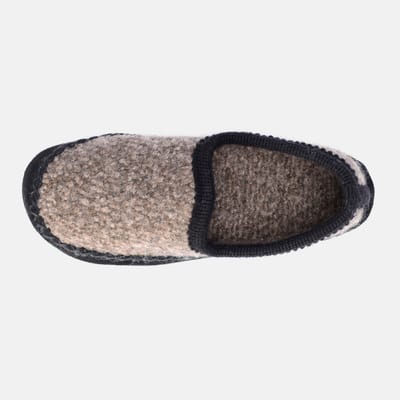 An incredible soft, snug welcome home!
Made from milled new wool with a raised back and a supple real leather sole
Details
Upper material
Materialmix
Profile thickness
Low Medium
Outer material
Virgin wool
Soletype
Non-slip and durable leather outsole
---
Wie alle anderen schon berichtet haben, sind das tolle Hausschuhe. Man braucht aber definitiv min. eine Nummer größer als sonst bei Bärschuhen.
These slippers do wash well. Wash them in warm water with a little detergent and then rinse well in cold water. Try and squeeze out the water. Then place dry rolled up newspaper inside the slippers for a few hours. I then insert the Baer shoe horn to ensure they do not shrink. 24 hours later they are ready to wear again.
Die Qualität des Materials ist sehr gut wie auch die Verarbeitung. Ein leichter, warmer Schuh mit einer wunderbaren dünnen Ledersohle; man läuft wie barfuß – herrlich. Gerade bestelle ich diesen Hausschuh zum vierten Mal, alle zwei Jahre muss es ein neues Paar sein. Das liegt allein an meiner Angewohnheit die Ferse manchmal runterzutreten und dann entsteht im Laufe der Zeit an der Bruchstelle ein Loch.
Die Schuhe sind schön leicht, wollig und wärmend. Barfuß rein und los ;-) geht´s Ein Punkabzug, weil sie klein ausfallen. Jetzt habe ich mir eine Nummer größer bestellt und werde dann sehen, ob sie passen.
Herrlich kuschelig warm. Durch die geschlossene Ferse auch bestens geeignet zum Füße hochlegen. Auch Waschmaschinengeeignet im Wollprogramm.