Back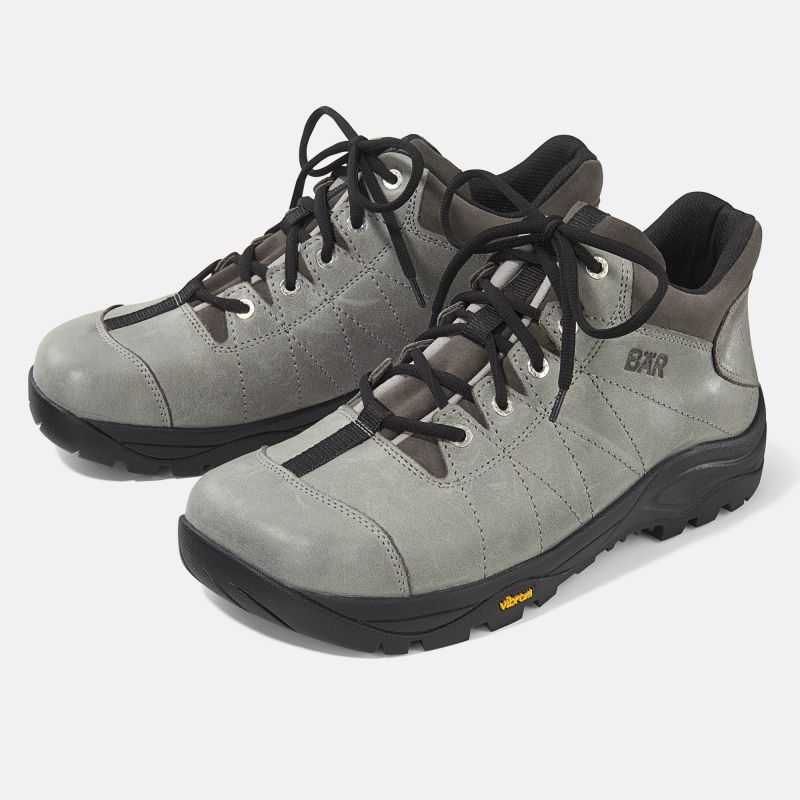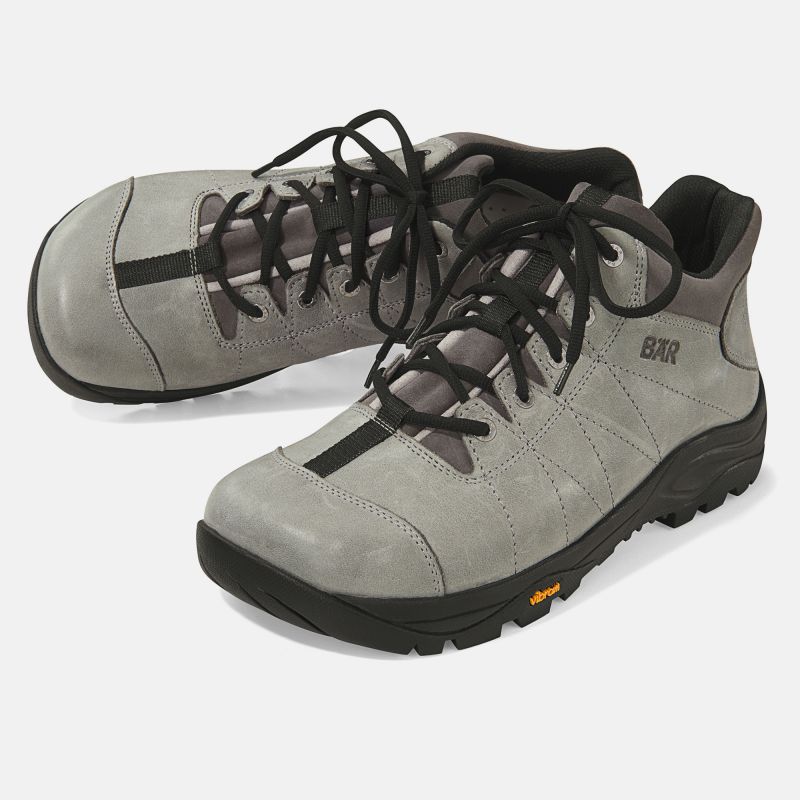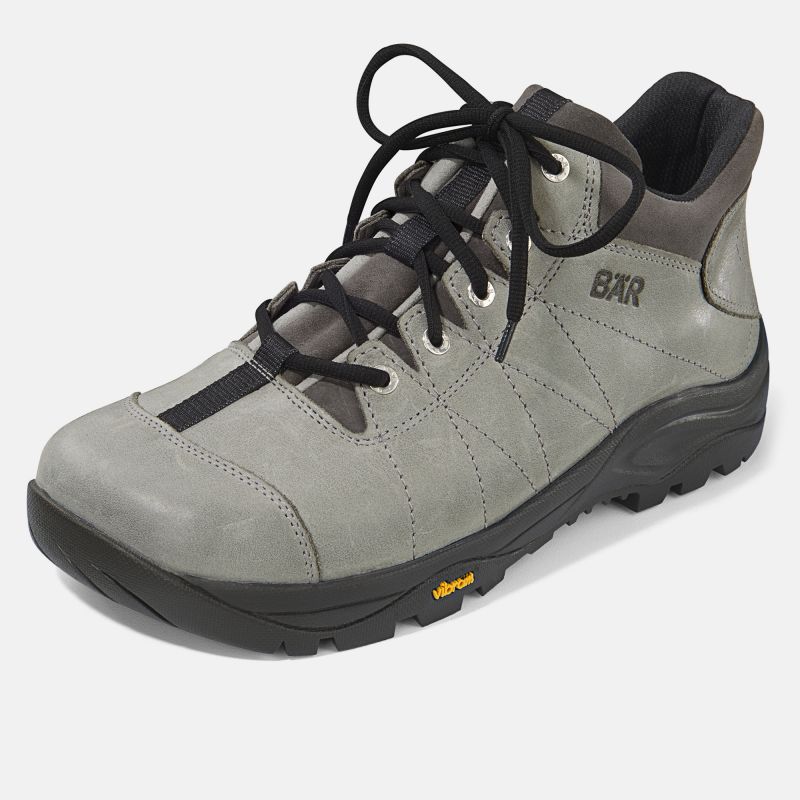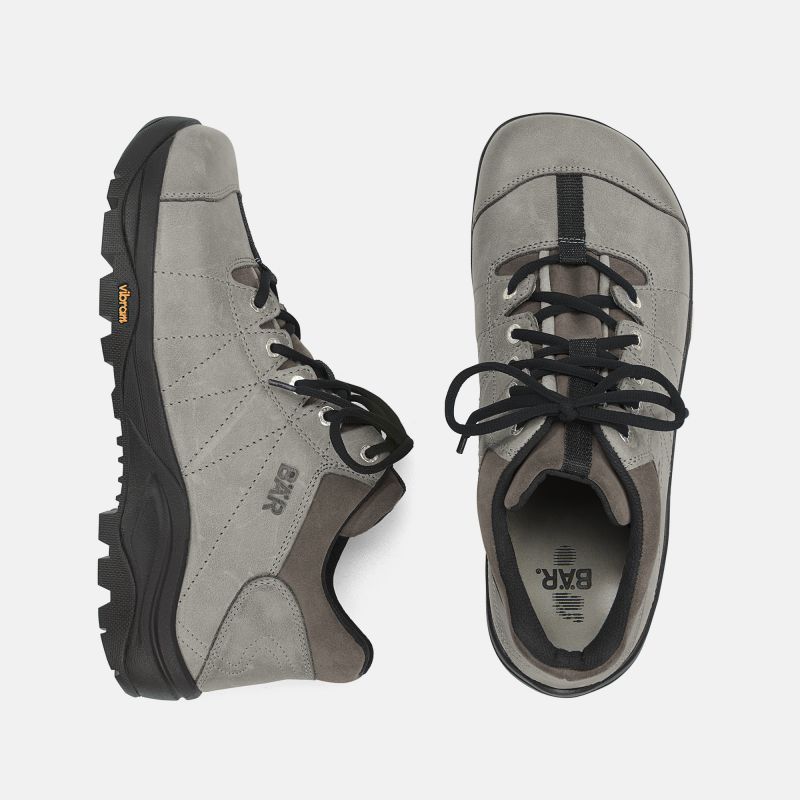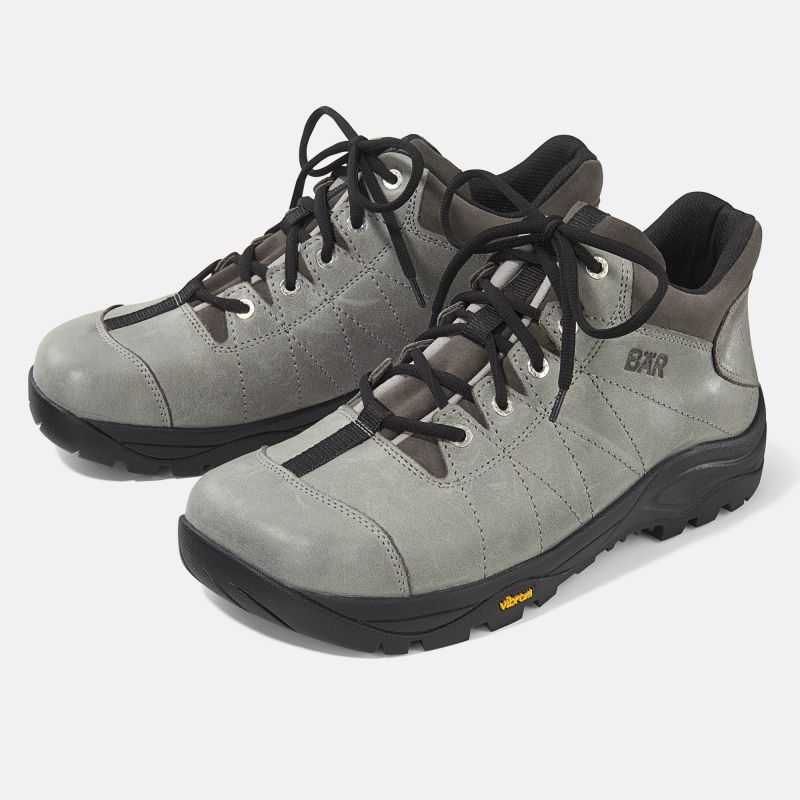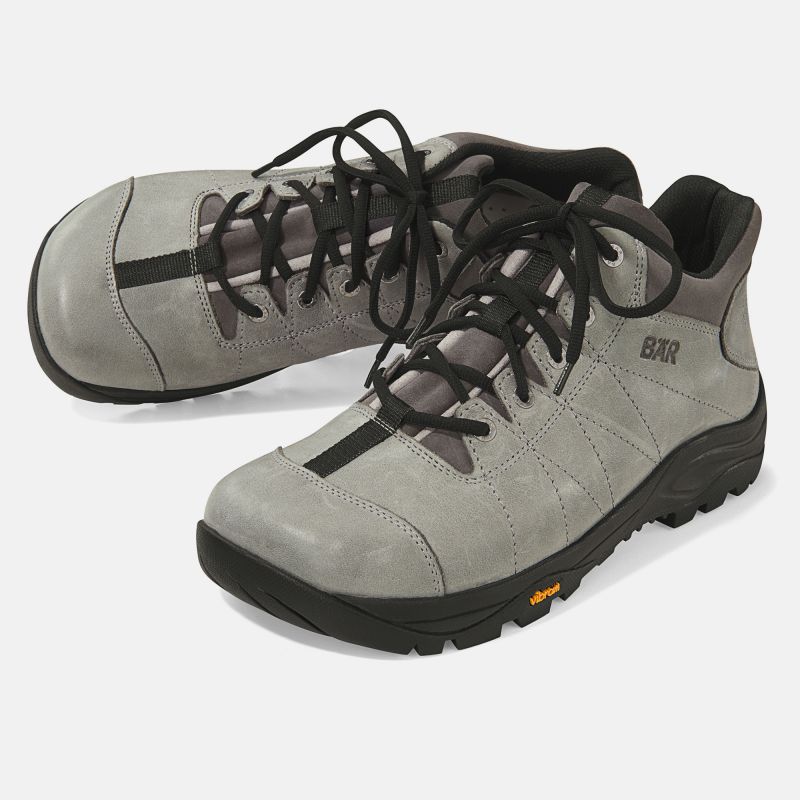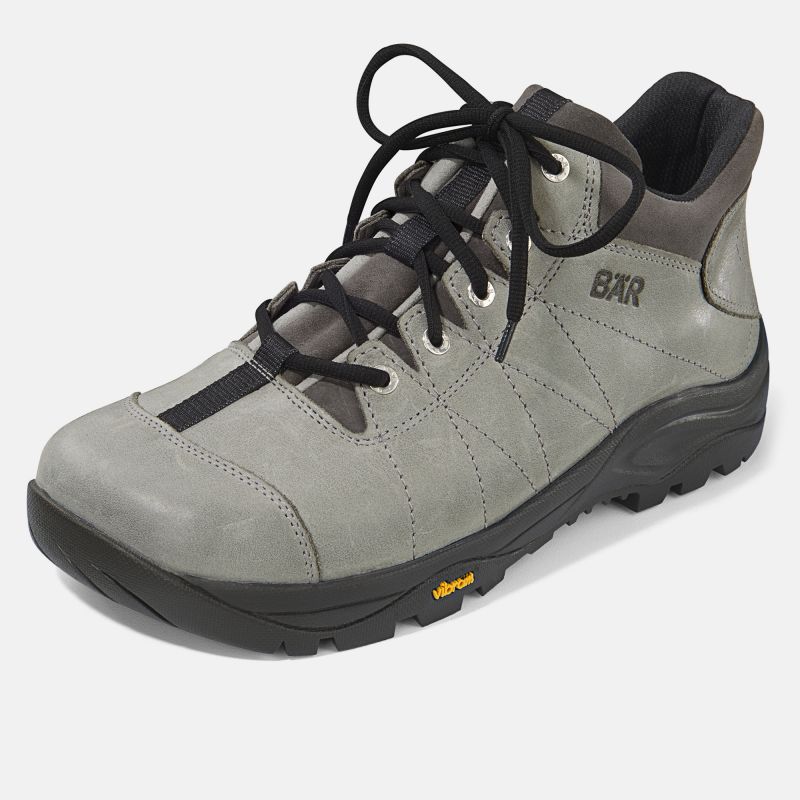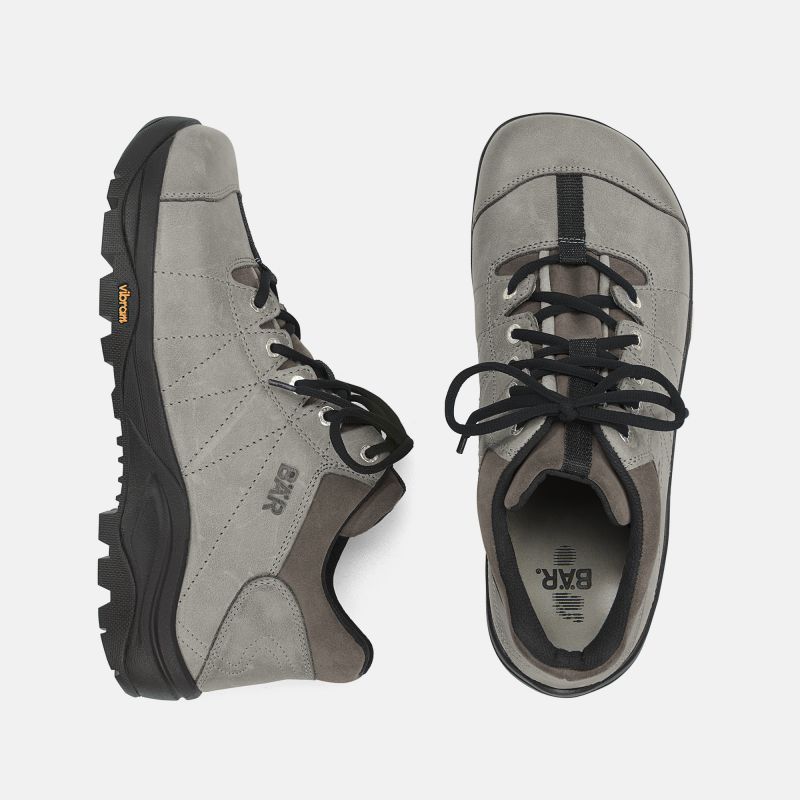 Cosmo
Item number:
1552-111-10,5
"Cosmo" for the win! If shoes were to be ranked like sports teams, this one would be Champions League worthy: extremely durable during outdoor activities, water-repellent and climate-regulating. Plus, it features a great ergonomic interior that simply can't lose the comfort game.
Great hiking boot with exclusive lacing loops made of leather
Footbed type
Removable footbed
Removable footbed
Removable, leather covered 6 mm active charcoal footbed for good foot climate and 3 mm Poron® - heel cushion
Outer material
Calfskin suede leather water-repellent, Cowhide nappa leather greased water-repellent
---
Sehr bequemer Schuh. Leider rutscht man auf Schnee oder nassen Wegen sehr schnell aus.Gestern auf Schnee keinen Halt. Hier sollte die Sohle verbessert werden.
Bequemer geht es nicht. Mit diesem Schuh ist laufen überall ein Vergnügen. Der beste von allen meinen Bär-Schuhen.
Seit 1976 machte ich mit (anfangs *Jacoform*) ab 1978 Baer-Schuhen meine persönlichen Erfahrungen. fast zwei Dutzend Paare wechselte ich (nicht wegen Verschleiß). Meine letzten zwei Paar (Cosmo und Treviso) folgten (nach einem Unfall) 2014. Beide liessen sich problemlos vom orthopädischen Schuhmacher durch Absatzerhöhung verändern (mit Einzelbegründung von Kasse bezahlt). Wegen weitem Einstieg auch für Personen wie mich -mit Sprunggelenksversteifung- zu tragen. Die spezielle Sohlenart macht sie extrem rutschfest und mit Profil Winterfest. Den Cosmo trage ich täglich wegen gutem Tragekomfort (Elastizität, Autofahren), den Treviso im Winter und im Gelände. Wer die Wildlederpflege beherrscht hat mit dem Schuh keine Probleme. Er ist sogar waschbar mit neutraler Naturseife ("Schmierseife" oder spezieller "Lederseife") Als Langzeitbeobachtung kann ich sagen: Seit ich auf Baer-Bequemschuhe umgestiegen bin sind Lauf- un d Blasenschmerzen passe, Zehenverkrümmungen bildeten sich zurück. Hinzu kommt eine bessere Beindurchblutung und Abfluss der Lymphflüssigkeit. Ich gebe volle Punktzahl!
Ich habe extrem breite Füsse und trage Einlagen. Cosmo habe ich angezogen U d könnte gleich loslaufen, kein Drücken, die Einlagen passen auch rein, bin rundum zufrieden!!!
Eine Anmerkung zu der Anmerkung vom 27.01.2019, und allgemein zu den Themen Wasserdichtigkeit und Sohlenbeschaffenheit. 1. Bevor ich Bär-Schuhe entdeckte, habe ich zum Wandern Hanwag getragen. Das Nubukleder hatte ich mit Nikwax zu Glattleder gemacht und habe auch nach zwei Stunden im Regen keine nassen Füße bekommen. Ein Wanderschuh aus Vollleder ist einfach eine tolle Sache, es muss nicht GTX sein, da bekomme ich immer schwitzige Füße. Vielleicht wäre ja Nubuk statt Nappa eine Lösung. 2. Vibram-Sohlen kenne ich von diversen Schuhen und finde den Grip jetzt nicht soo überragend. Wo mich der Grip aber sprachlos gemacht hat, das war bei den La Sportiva Boulder. In den Bergen stand ich da auf nassen abschüssigen Felsbrocken und: rutschte keinen Millimeter. Sehr beeindruckend. Vielleicht gibt es noch Besseres als Vibram? 3. Mein Wunsch an Bär: Bitte Ratenzahlung einführen wie Trekking-König. Dann können auch weniger gut verdienende Menschen etwas für ihre Gesundheit tun.