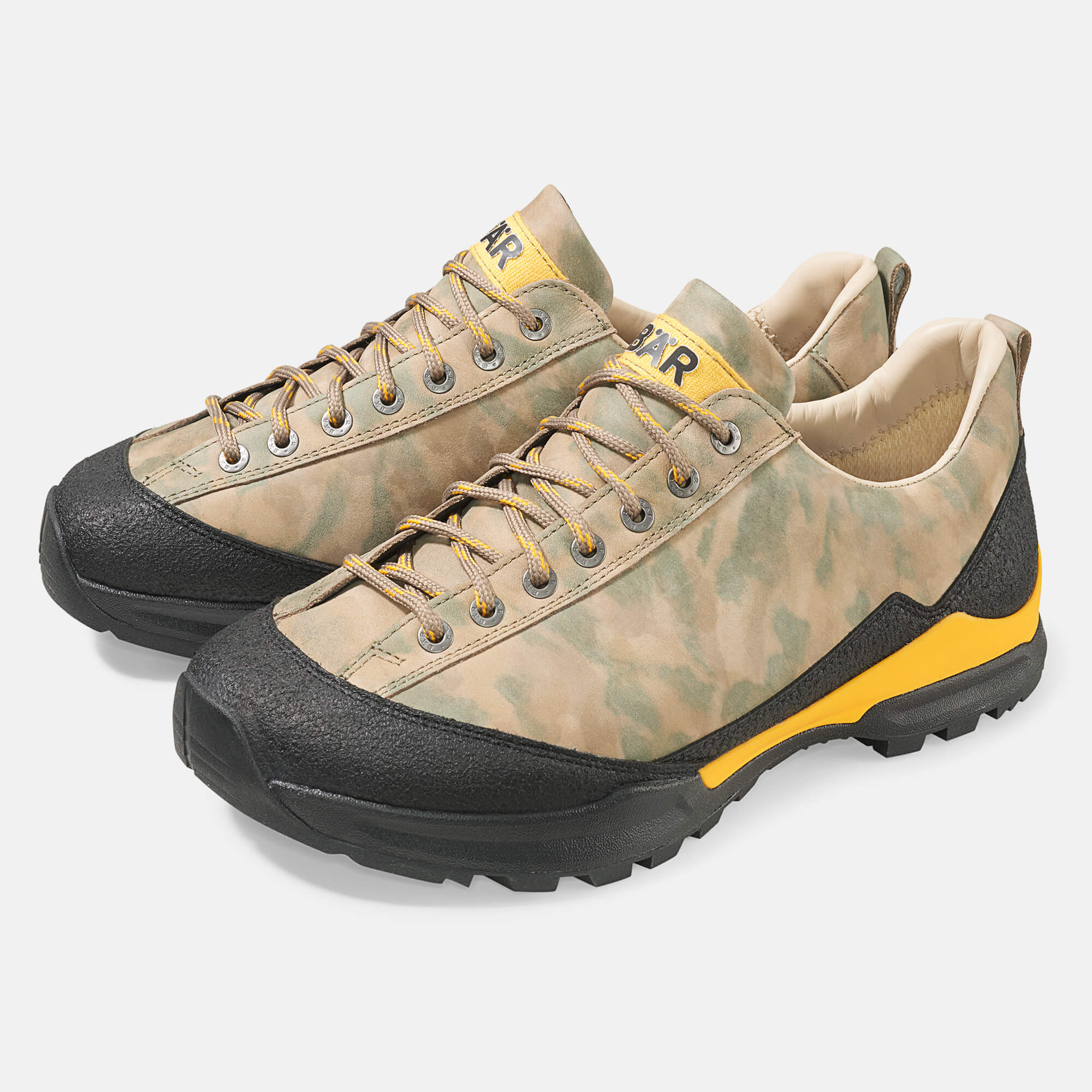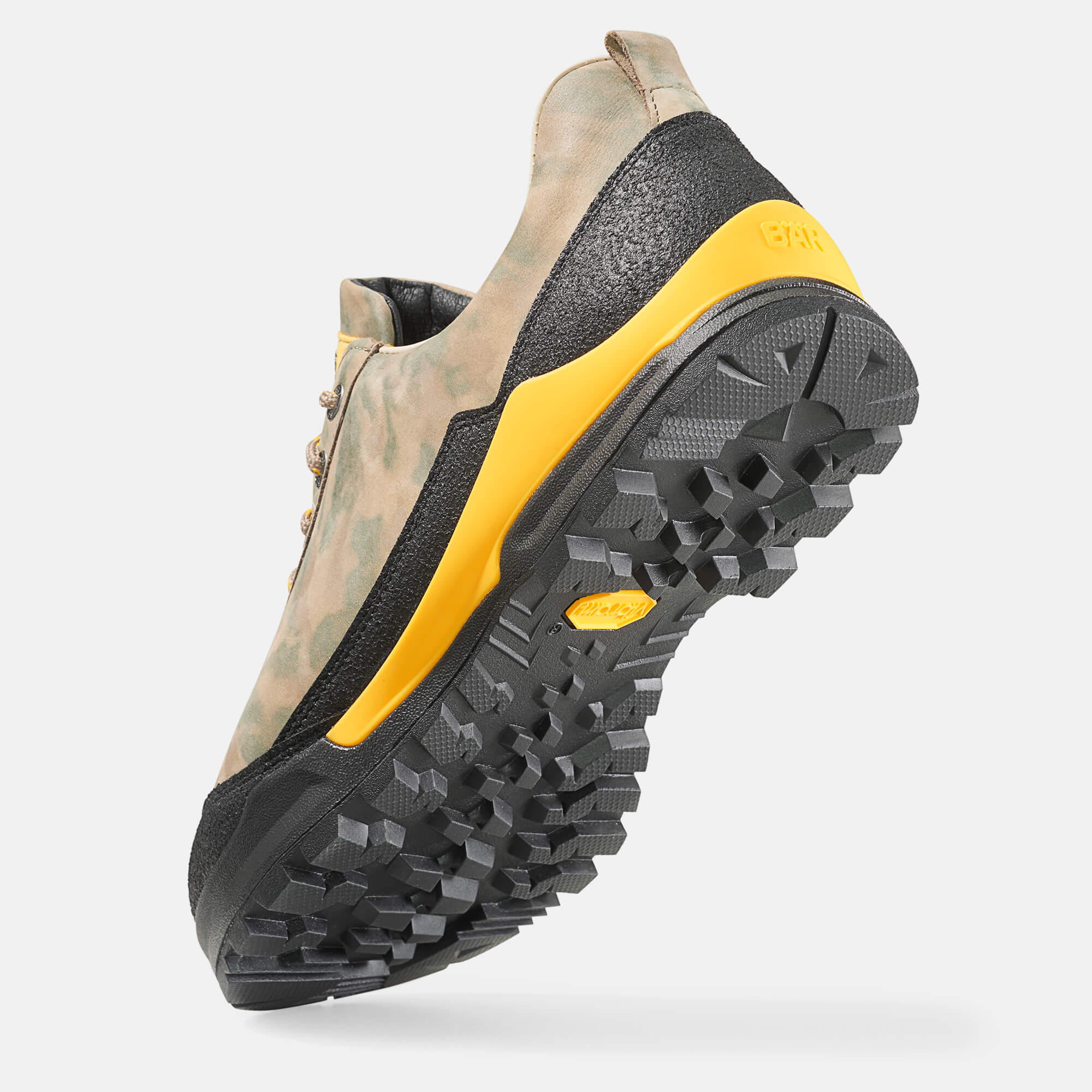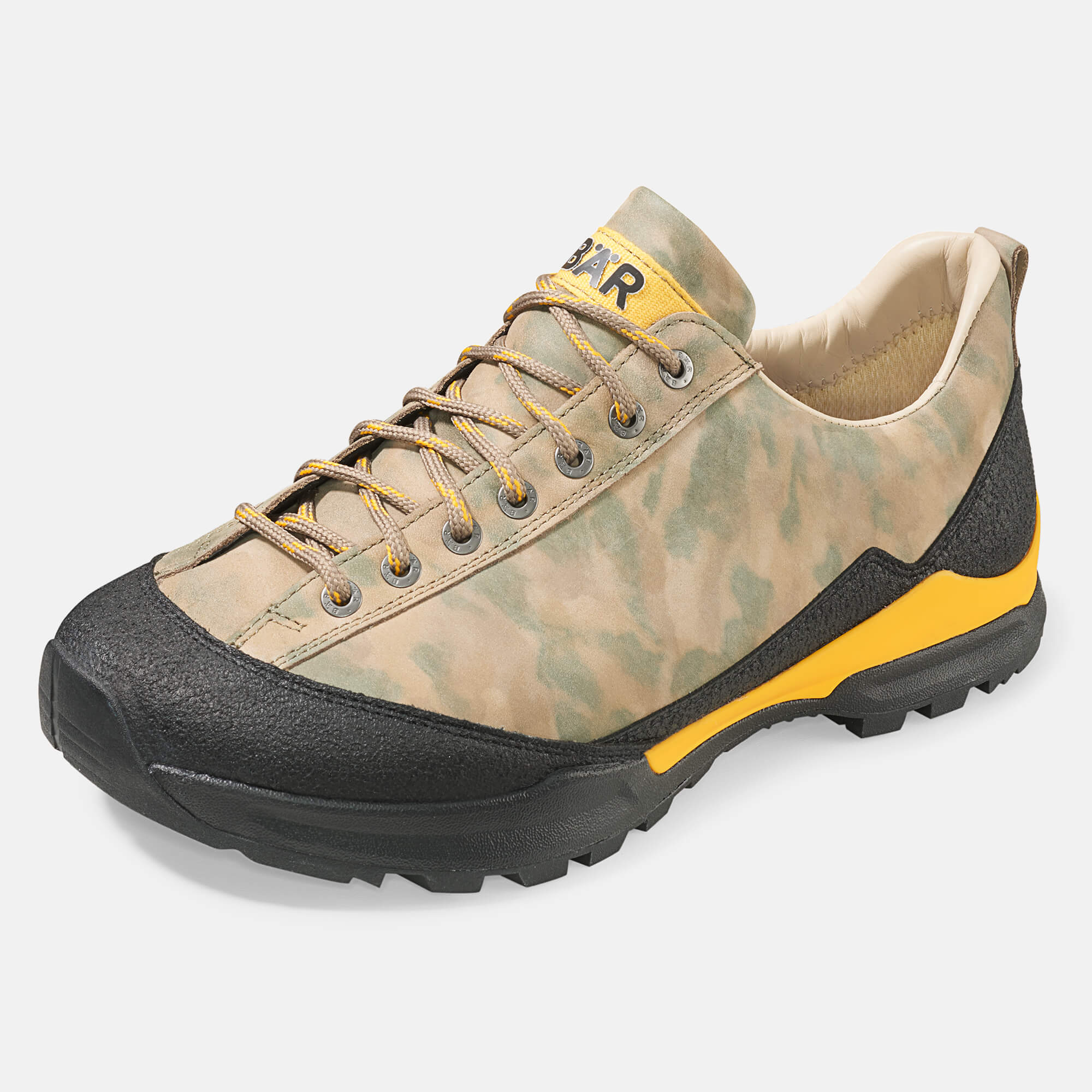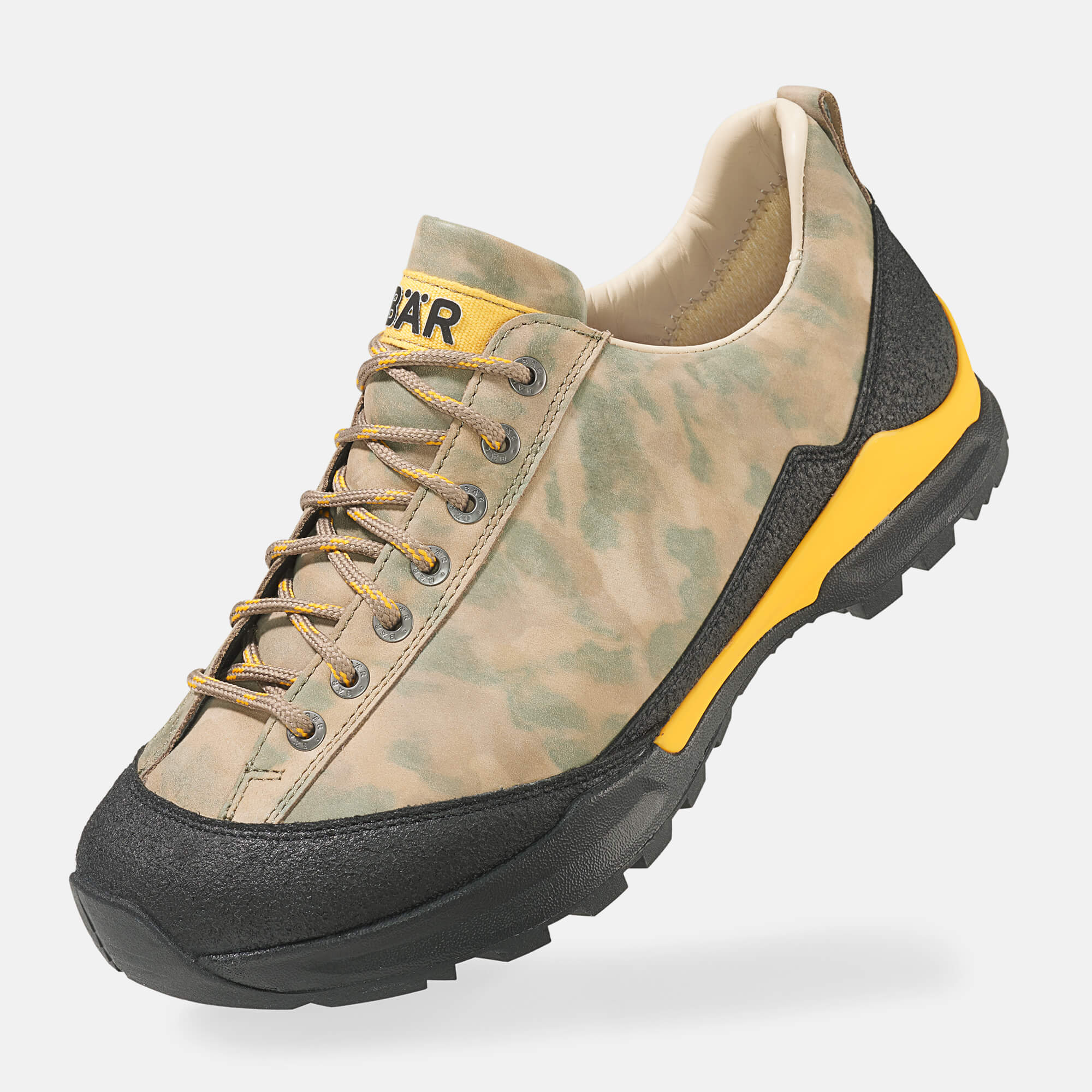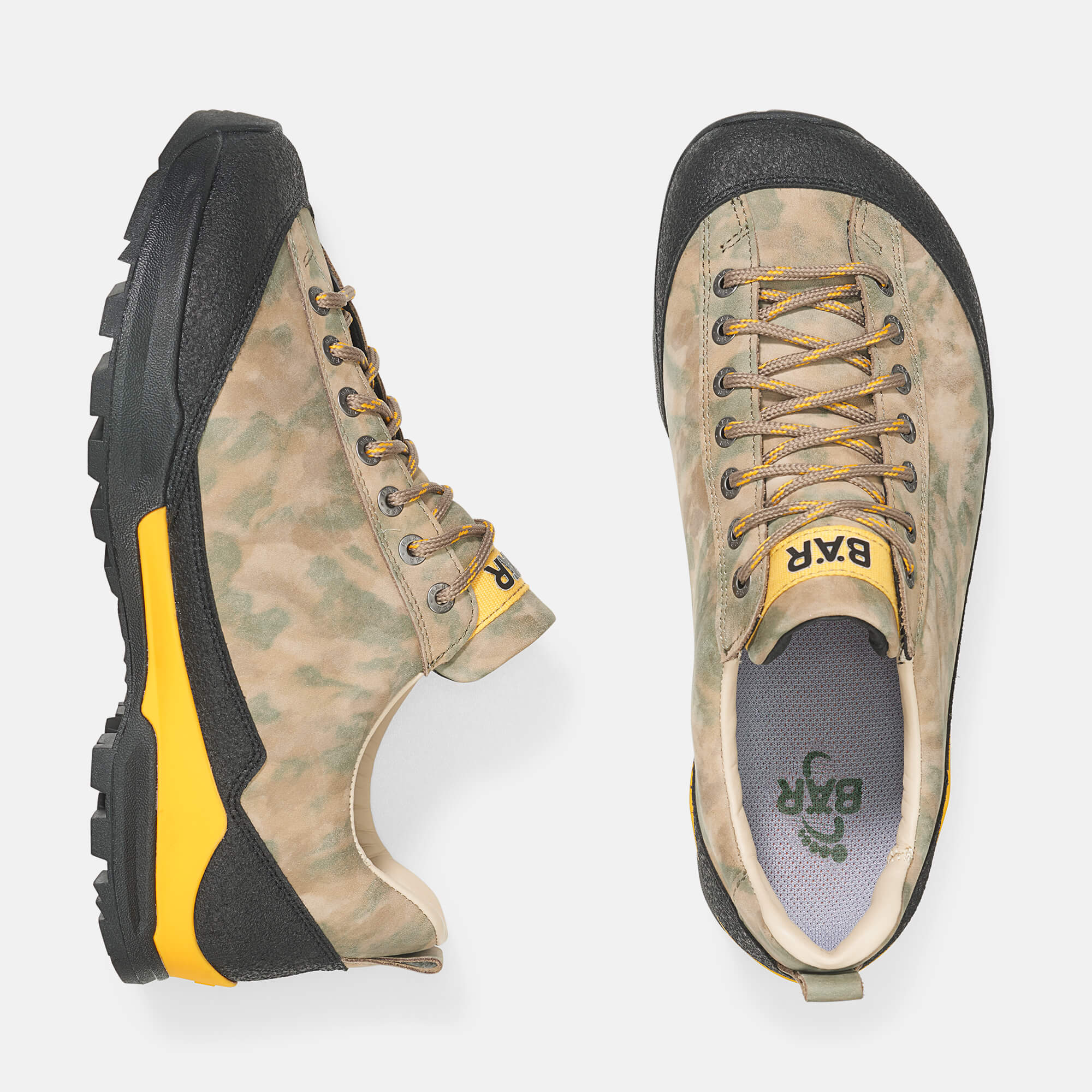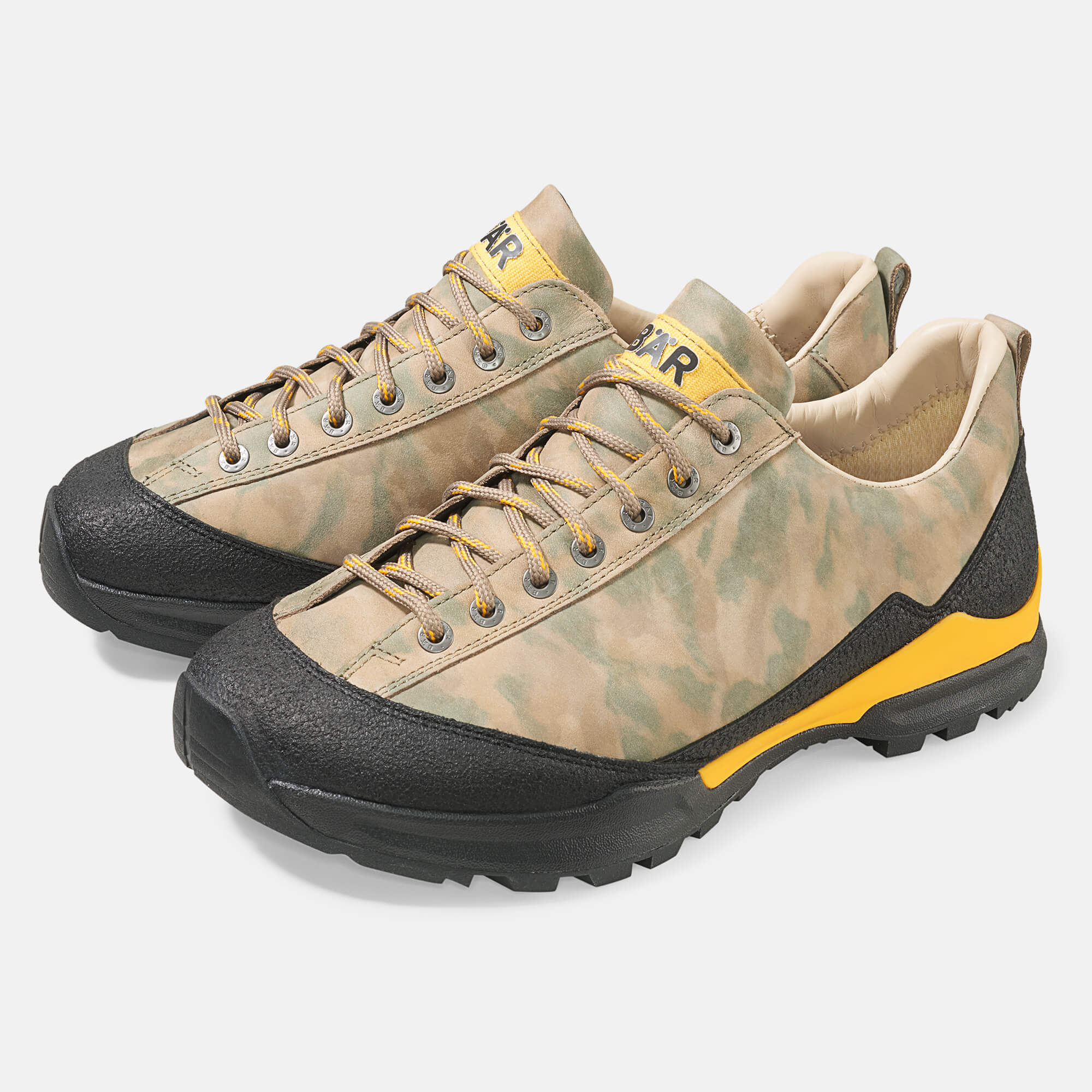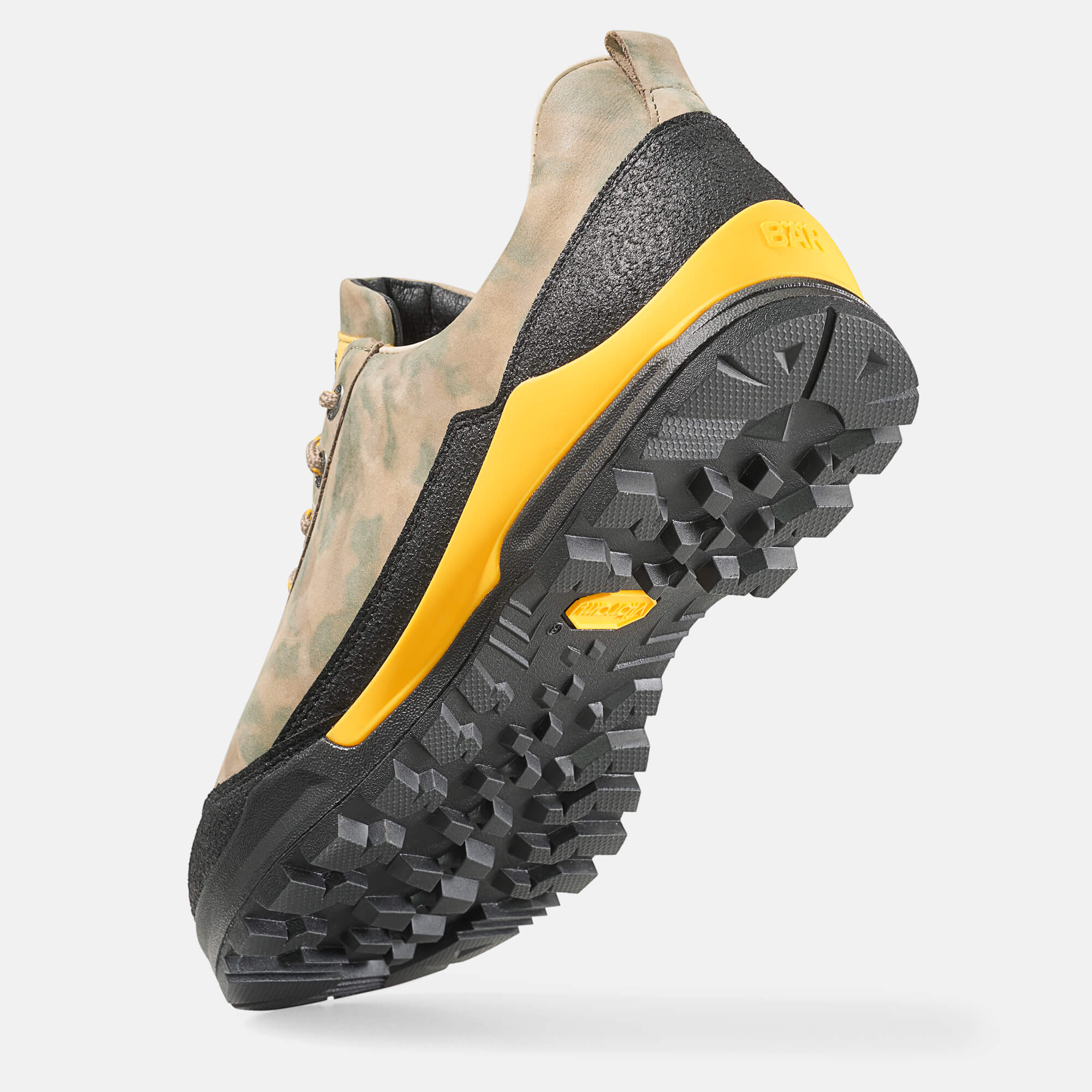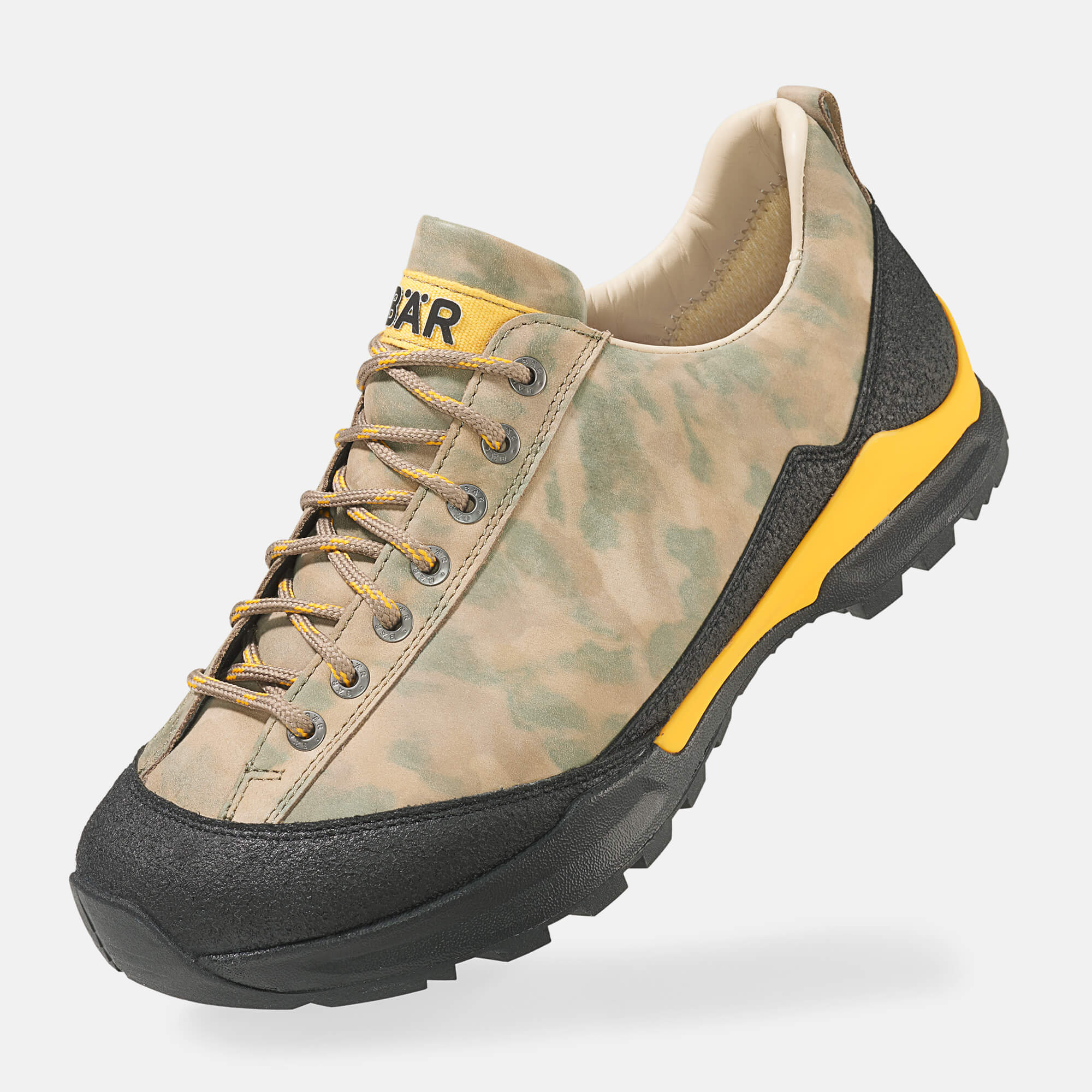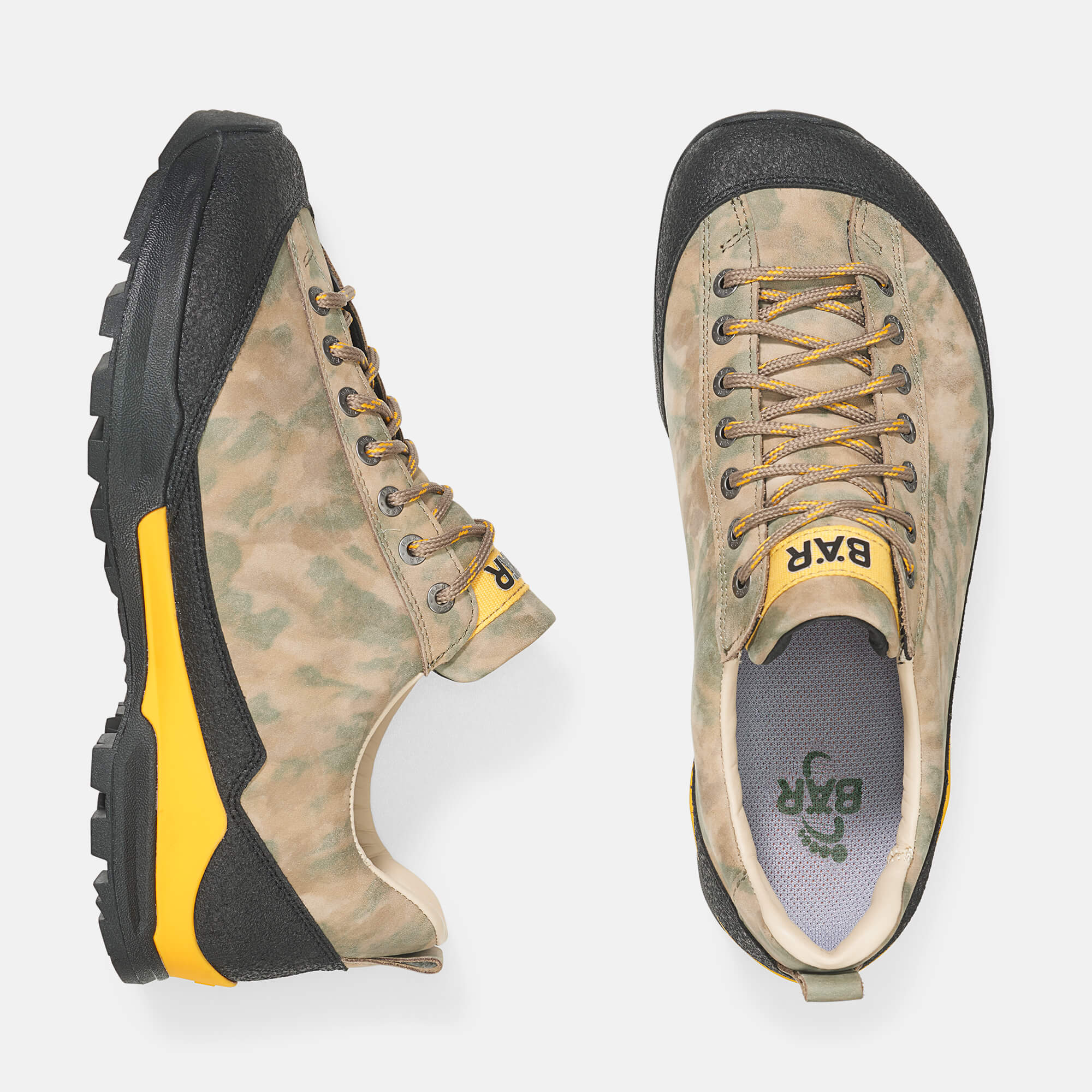 Bergkomfort Wanderschuh
Item number:
1093-664-07,5
For nature-lovers, the journey is often the destination. And in these comfortable walking shoes, it's guaranteed to be a pleasure. Perfect for all terrain thanks to their light feel, sturdy grip and optimal protection, complete with lightweight PU cushioning with joint support and the BÄRComfort footbed. Bergkomfort: the adventure starts here!
Reinforced toecap protects foot from trail debris
New BÄR FIRMOFLEX®technology in forefoot
What does the fair2feet seal mean?
The fair2feet seal of quality is awarded after a successful audit of the shoe model.
The audit is conducted on the basis of the fair2feet quality system.
The fair2feet seal serves the customers of the shoe trade, online or statioinarily, as an aid in the search for a suitable shoe that meets their needs. You can find more information under
fair2feet
.
How is the testing of the shoes carried out?
The completely independent fair2feet - Institute for Quality and Certification first performs a computer tomography scan of the shoe models.
On the basis of the CT images, a precise, non-destructive digital measurement of the shoe interior is then carried out. The results lead to the transparency of the inner dimensions of the finished shoe, measured in millimeters. By comparing the actual dimensions determined with the manufacturer's size specifications and with the recommendations of the relevant international standards (ISO), it is finally possible to assess the dimensional accuracy.
The shoes are then subjected to an orthopedic examination using the fair2feet criteria catalogue, which, together with a summary utility value analysis, leads to a final point value result. If the audit is successfully completed and a correspondingly high score is achieved, this is the basis for the award of the seal.
In principle, the fair2feet quality audit follows the same analysis steps. The evaluation within the scope of the orthopedic audit then sets special accents for comfort or comfort shoes, for example in the assessment of toe clearance, the rolling space or the ball width of the respective shoe model.
Details
Lining
Calf leather lining tanned chrome-free/heel textile
Removable footbed
Removable supportive, textile-covered, 6 mm BÄRComfortfootbed
Upper material
Smooth leather
Outer material
terracare® cowhide nubuck leather water-repellant
Weight ca. per shoe
455 gr
Soletype
Innovative, non-slip Vibram® HikeTec sole made of PU, rubber and TPU with integrated FIRMOFLEX technology in the forefoot for lateral stability
---
Eingeschränkte Zehenfreiheit und deutlicher Absatz
Gut verarbeitete Schuhe. Auch die Sohle macht einen robusten Eindruck. Durch die für Bär eher enge Zehenbox hat der große Zeh seitlich etwas weniger Platz. Man steht Hinten leider ein gutes Stück höher als Vorne. Nullabsatz? Fehlanzeige. Werde die Schuhe deshalb nicht behalten.
Die hochwertig gearbeiteten Schuhe sind chic und sehr komfortabel. Ich freue mich jedes mal wenn ich sie benutze.
Jetzt mit 63 habe ich erst die ultimativen Wanderschuhe gefunden. Da passt einfach alles. Ich gehe damit täglich 2-3mal mit den Hunden raus. Egal wie das Wetter ist, ob starker regen oder so wie jetzt viel Schnee liegt. Die schuhe sind immer komplett dicht und wasserfest. Die Kombination Goretex mit Vibran Sohle ist ebenfalls perfekt. Ich hab einen sehr breiten Rist, auch da passen die Schuhe wunderbar.
Stabiler, sauber gearbeiteter Schuh mit griffiger Sohle zum Wandern sowie für den Alltag. Für breite Füße ideal. Nach ca. 8 Wochen täglichen Tragens keinerlei Abnutzung bzw. Schäden zu erkennen.
Gestern die Schuhe ausprobiert und gleich das Gefühl gehabt, mal wieder die richtigen Schuhe genommen zu haben für meine Problemfüße ( sehr breit, hoher Spann, linker Fuß fast einen Nummer kürzer als der rechte ). Wir kraxelten auf 300m Höhenunterschied über rutschigen Terrain und stiegen danach fast die ganze Strecke ab über einen total ausgwaschenen Weg , der mehr Bachbett als Weg war - ein Gefühl der Sicherheit , da die Sohlen wirklich einen ausgezeichnete Traktion haben. Wer Probleme mit den Füßen und generell mit der Trittsicherheit hat, wird hier den richtigen Schuh finden.